The opportunity of a lifetime awaits with this 78+ acre getaway nestled right along the Cowlitz River. Not only are you in an idyllic rural setting absolutely surrounded by Northwest beauty, but this property also features a high-end 3,732-square-foot unfinished custom home and an incredible 4,784-square-foot garage (park 20 cars here!), plus a versatile outbuilding that could be used as a barn, airplane hanger, shop, and more. Located at 10718 US Highway 12, Randle, WA 98337, this one-of-a-kind estate is listed for $1,200,000.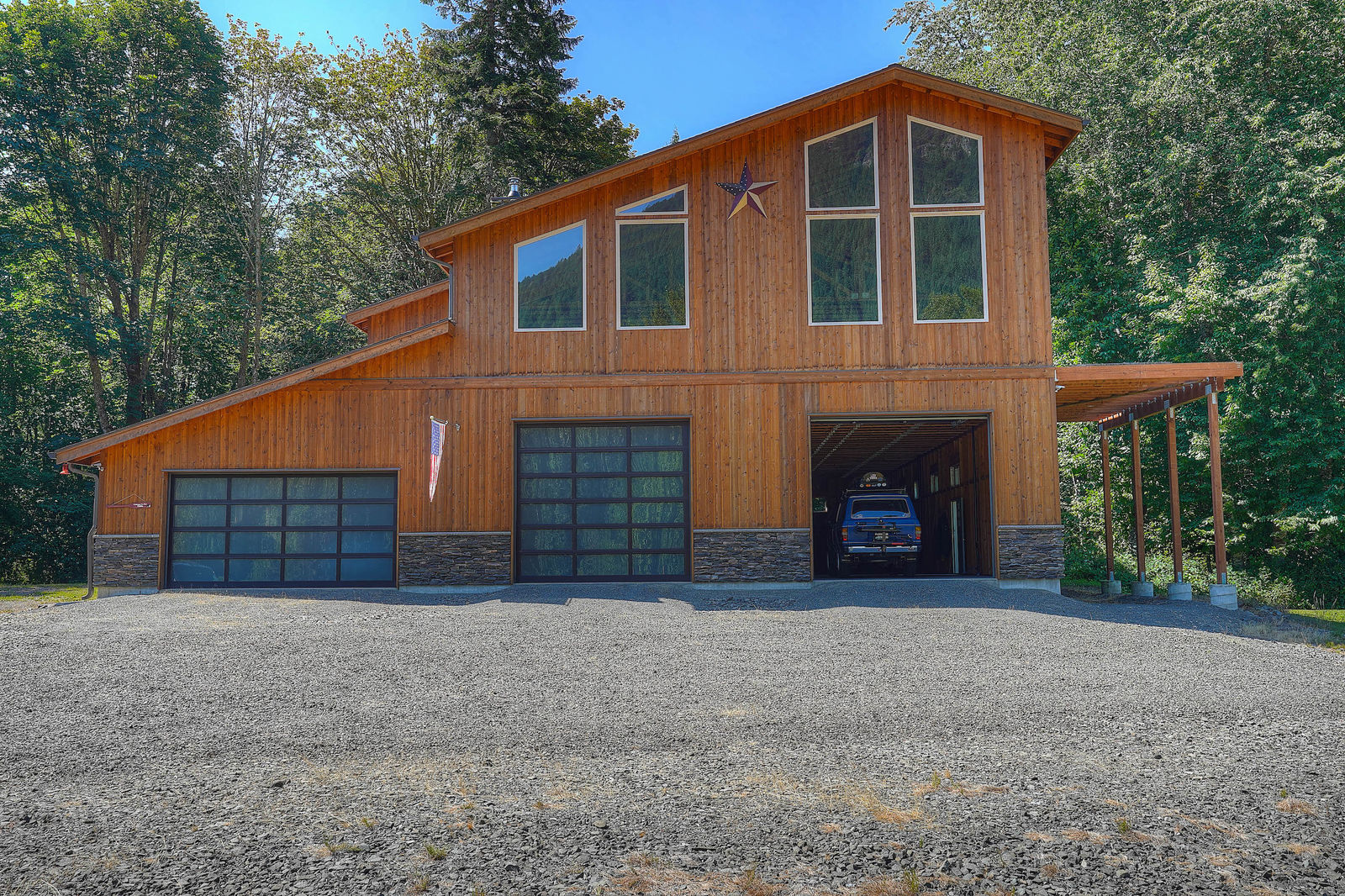 Surrounded by lush greenery, beautiful fields that stretch into the distance, scenic mountains, and featuring 1,600-feet of riverfront along the meandering Cowlitz River, this country retreat is ready to be customized according to your unique wants and needs! The home itself is a true wonder (even in its current unfinished state), and the impressive exterior showcases a gorgeous lodge-inspired aesthetic replete with eye-catching wood and stone elements.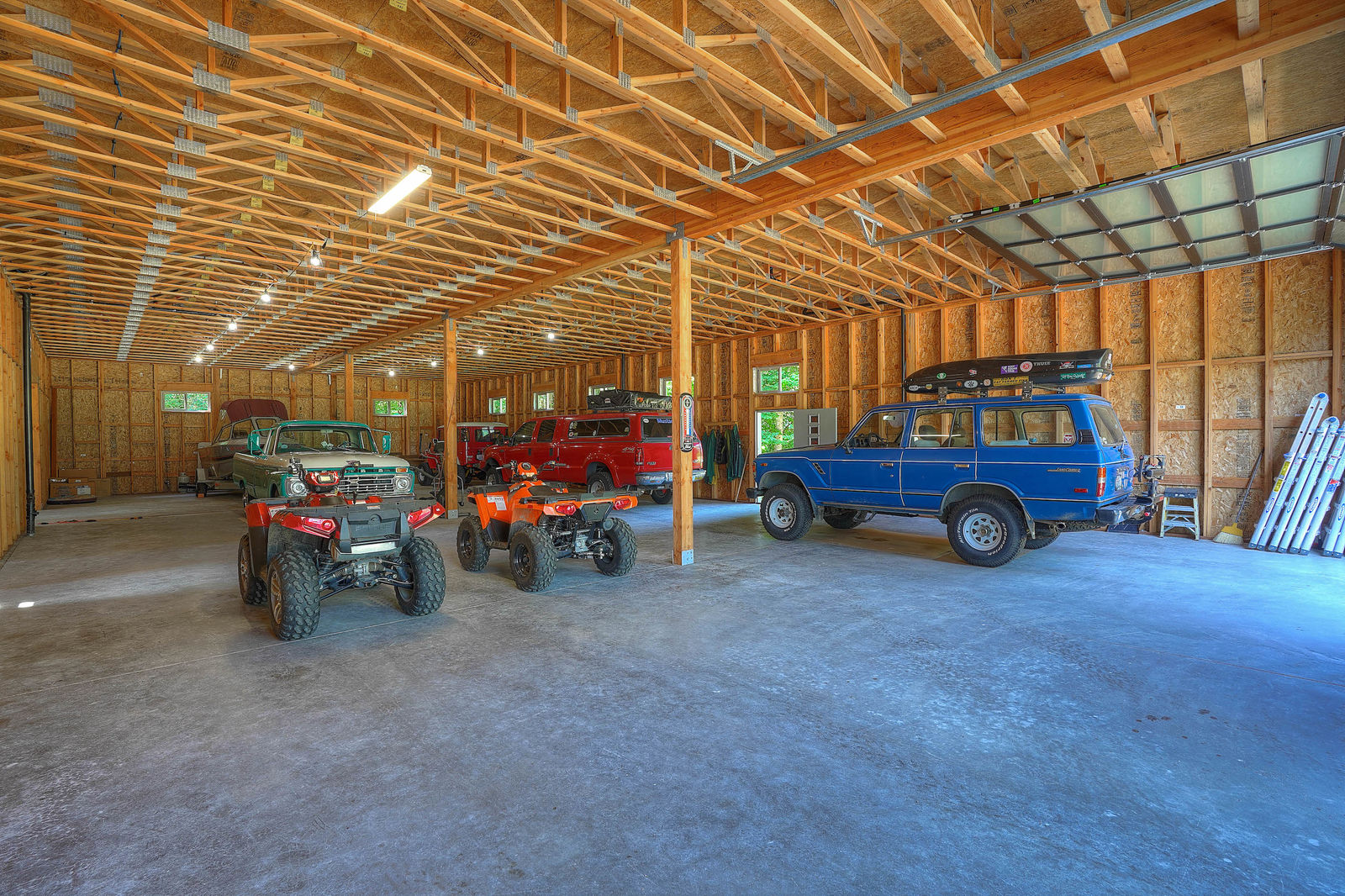 Inside you'll find the potential to bring your own vision of home-sweet-home to life. On the main level, a 4,784-square-foot garage provides the space to park 20 cars in, and this dynamic amenity is also ready for you to finish to your own liking. Create the ultimate workshop, have space to work on cars and other "toys," and enjoy having more than enough room for other hobbies!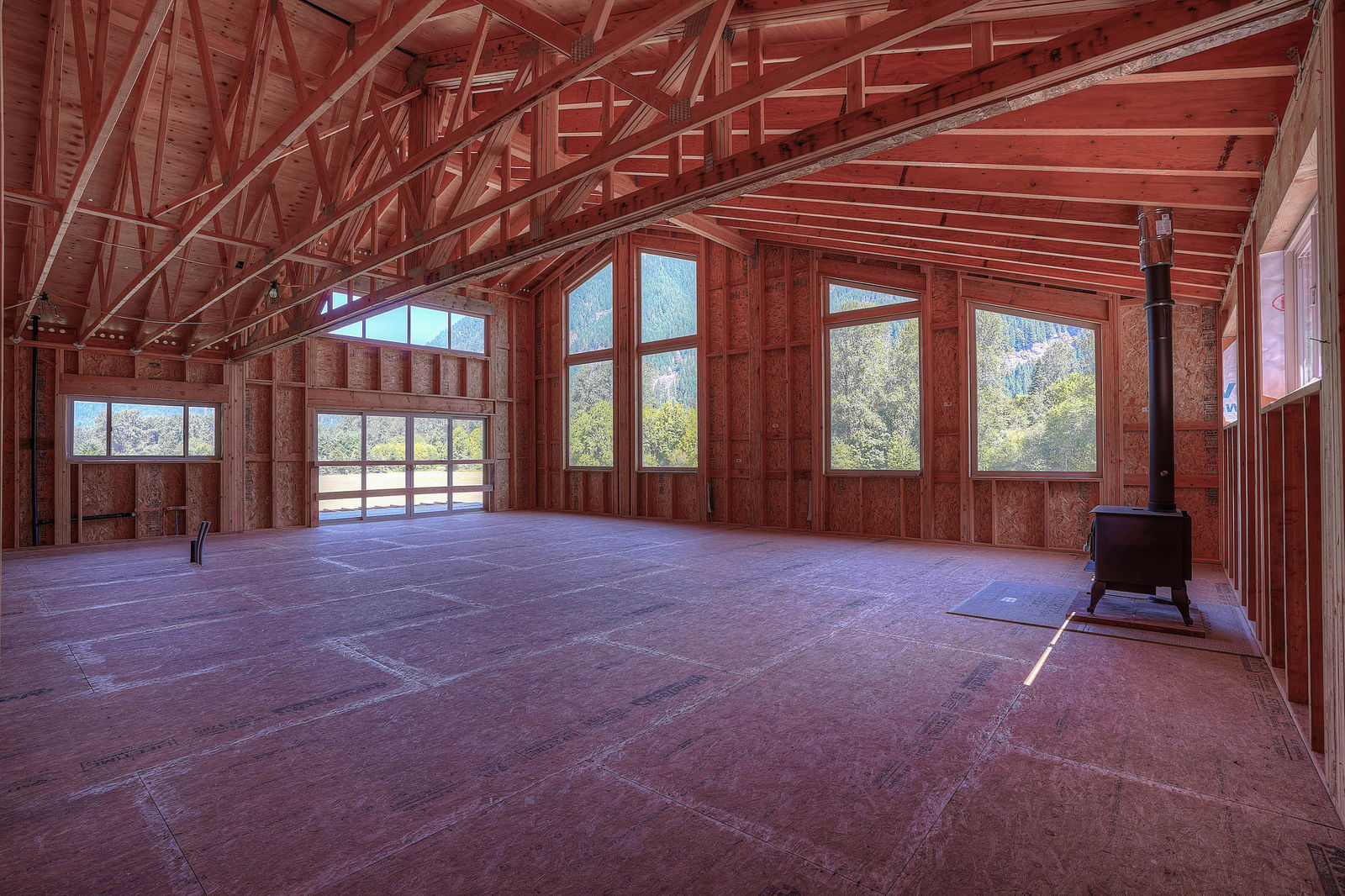 On the upper level you'll find the main home's floor plan. Discover 3 bedrooms (which includes a master bedroom), 3 baths, and a great room that includes a spacious living area alongside the kitchen and dining room. Huge windows are at the ready, offering abundant natural light and framing the picturesque outdoor scene that awaits just outside. Soaring ceilings add to the airy feel as well, and you have more than enough room to spread out in. A trophy room and a craft room are also included in the generous layout.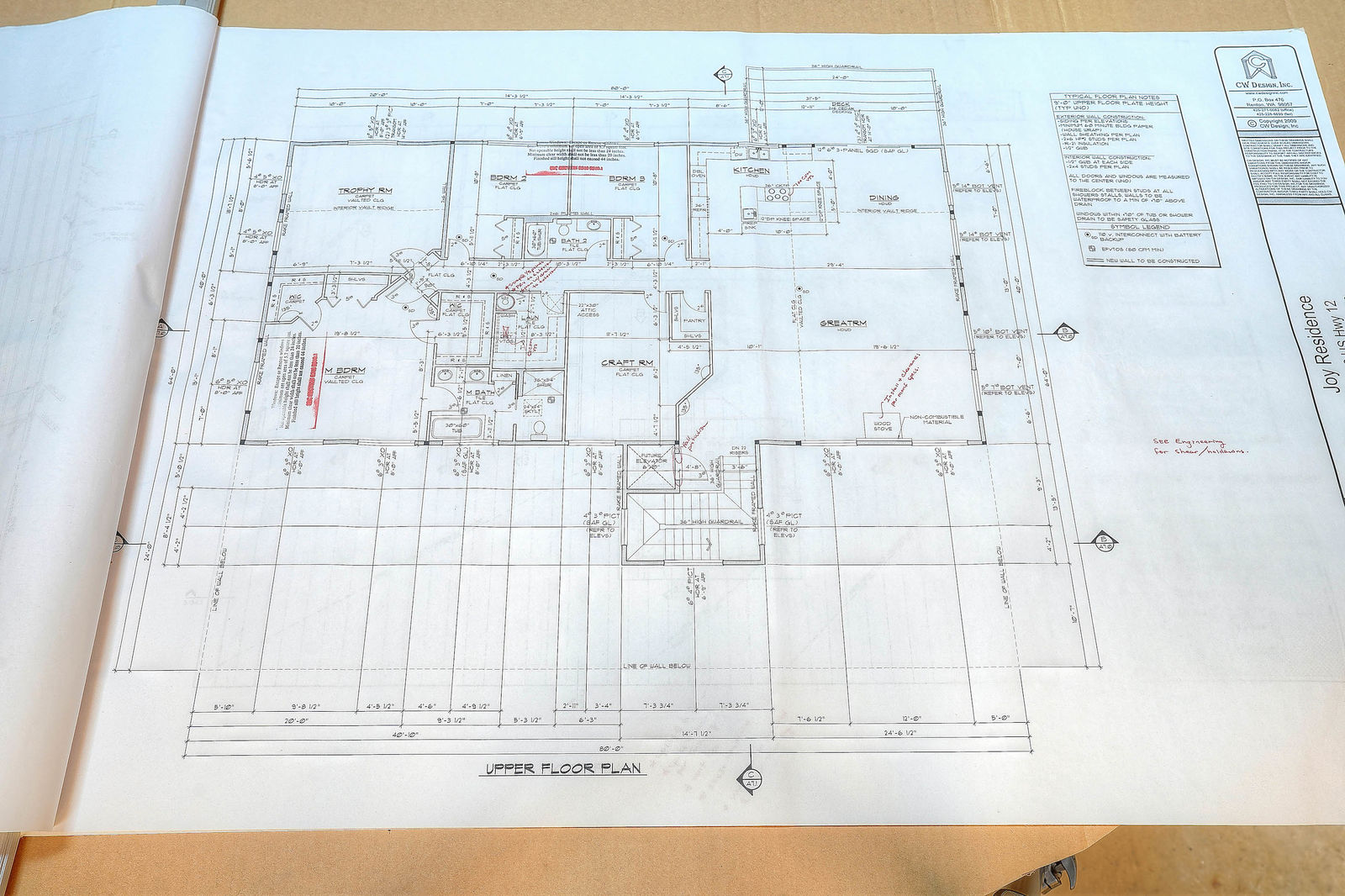 This property's outbuilding offers flexibility in use—turn the space into a barn and raise horses, transform the space into an airplane hanger, or simply use it to park your RV and boat.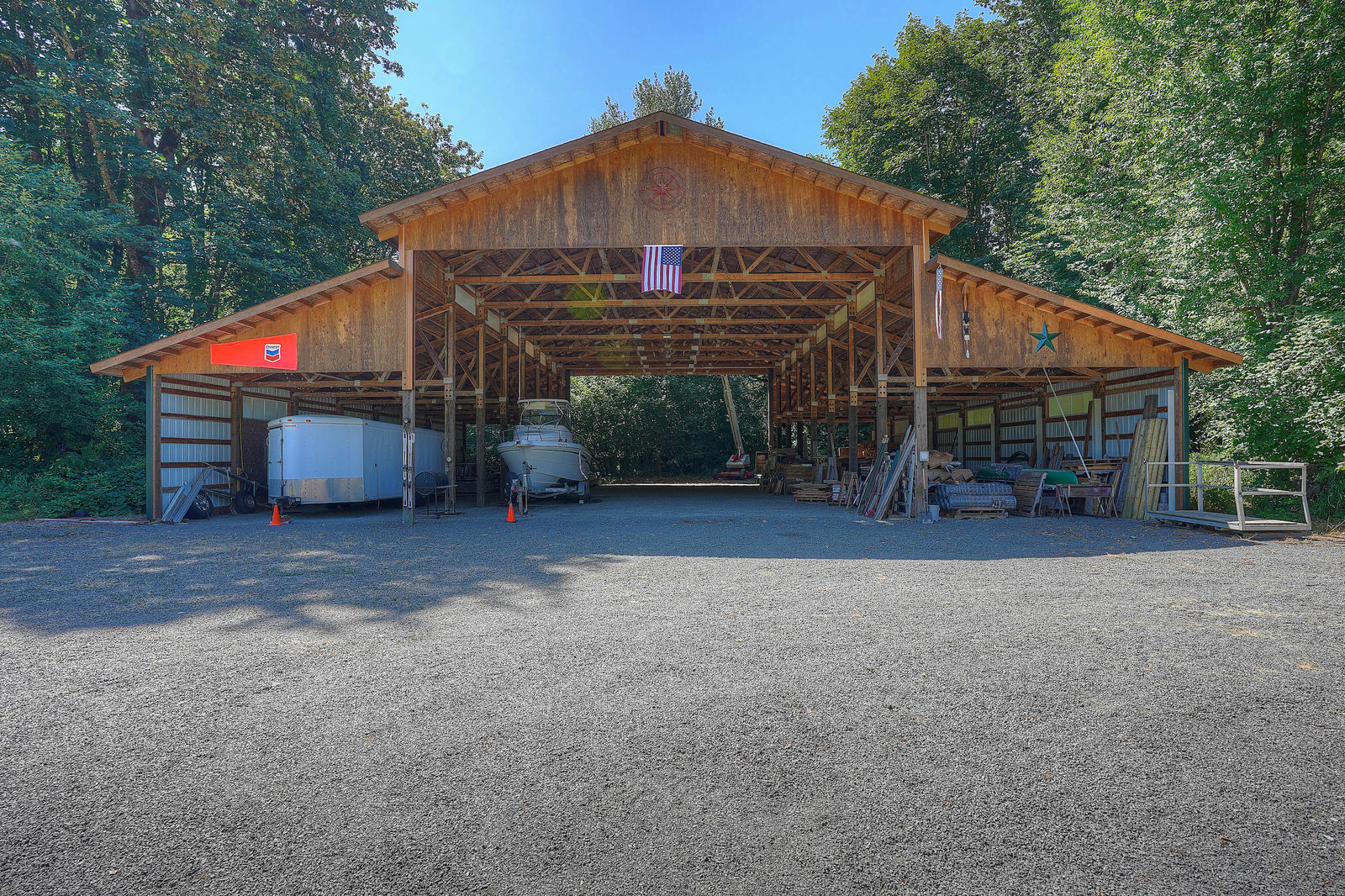 The rest of this 78+ acre expanse offers the opportunity for your imagination to really take flight. You might decide to use the estate as your own private wilderness sanctuary—go camping and fishing on your property, and enjoy tranquil seclusion. You could create your ultimate equestrian property, create an event center and host weddings, set up your own vineyard—the list of possibilities here is a wonderfully long one!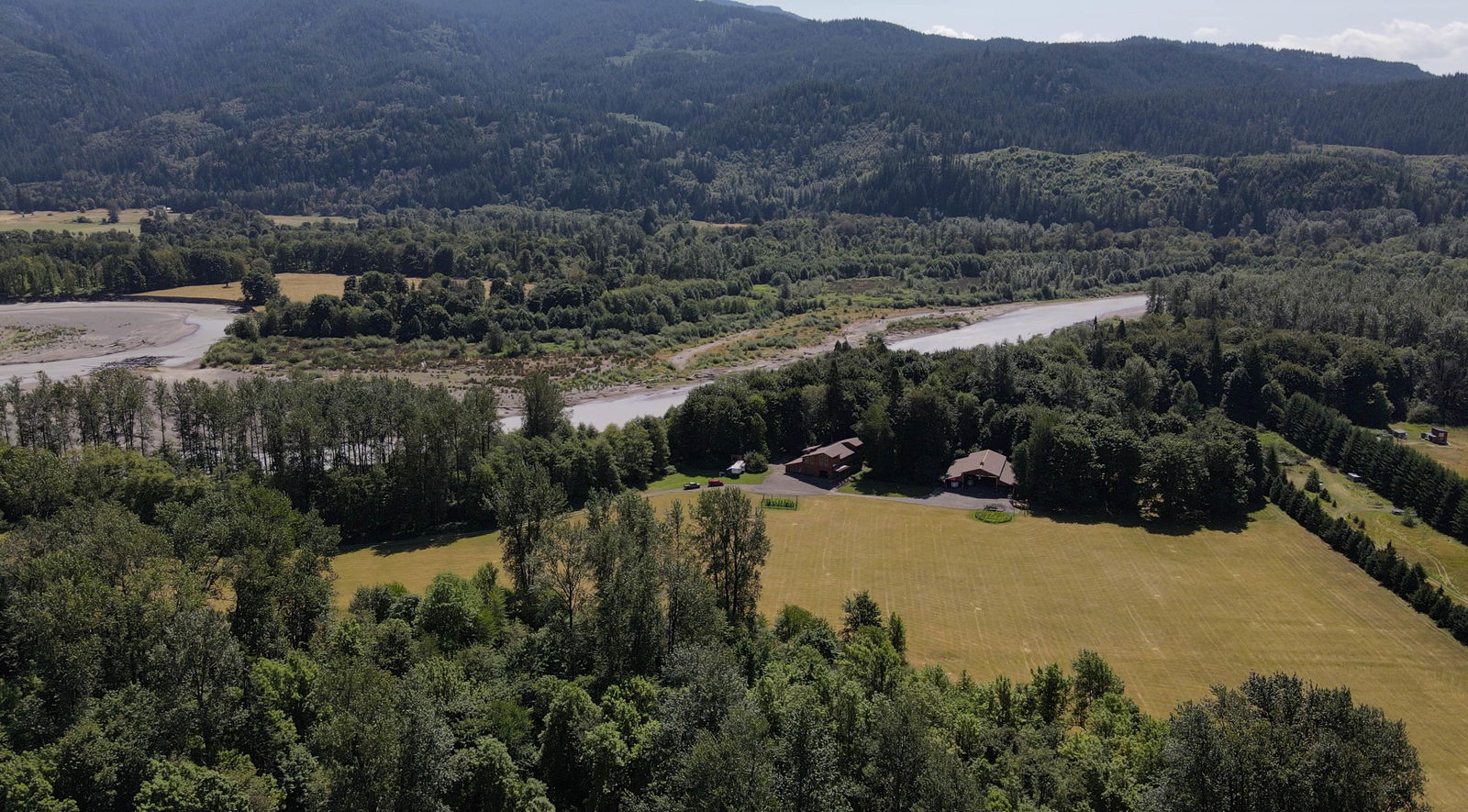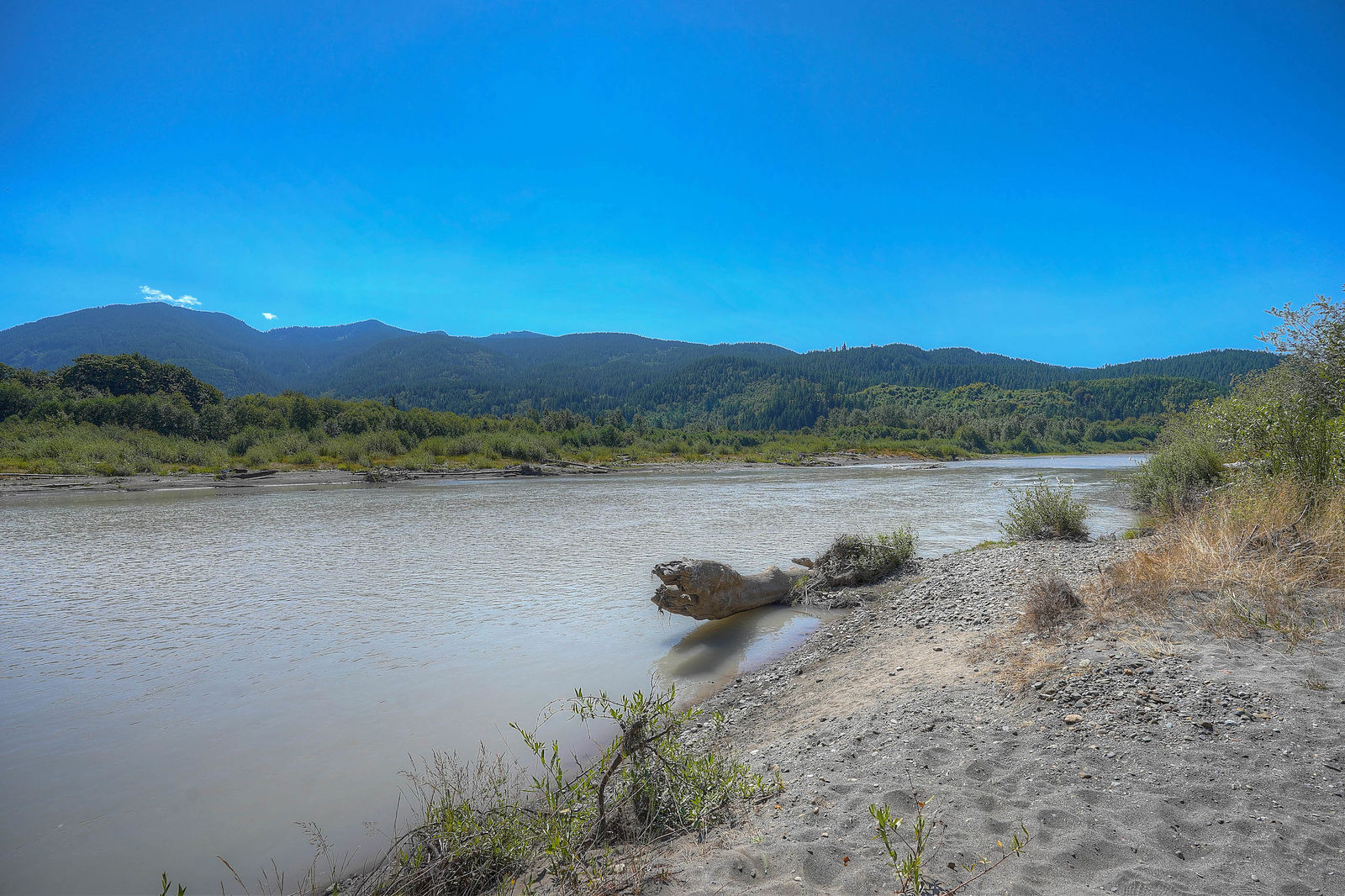 Living in Randle
At 10718 US Highway 12, Randle, WA 98337, you're tucked away in the small town of Randle in Washington's Lewis County. In the main town area of Randle, you'll find places like Fischer's Market, Big Bottom Bar & Grill, Mountain View Timberland Library, the post office, and a couple of other local conveniences. Being so close to Highway 12 you can also easily get to nearby cities for even more amenities. 
Interested in learning more? Click here to view the full listing! You can contact REALTOR® Erin Dobrinski online here or give her a call/text at (253) 380-7702, or reach out to REALTOR® Tom Dobrinski online here or give him a call/text at (253) 380-6257.