Lovingly maintained and thoughtfully upgraded, this 1,424-square-foot home is nestled on a spacious 0.63-acre lot in a prime Spanaway location! This home's appealing floor plan includes 3 bedrooms, 1.5 baths, an updated kitchen, and welcoming living spaces that are brimming with character. Plus, you also have a large 2-bay detached garage with power and a carport, RV parking, and tons of outdoor space to cultivate! Located at 1426 Military Rd S Spanaway, WA 98387 and merely blocks from Spanaway Lake Park, Pacific Ave amenities, and close to Joint Base Lewis-McChord, this residence is listed for $350,000.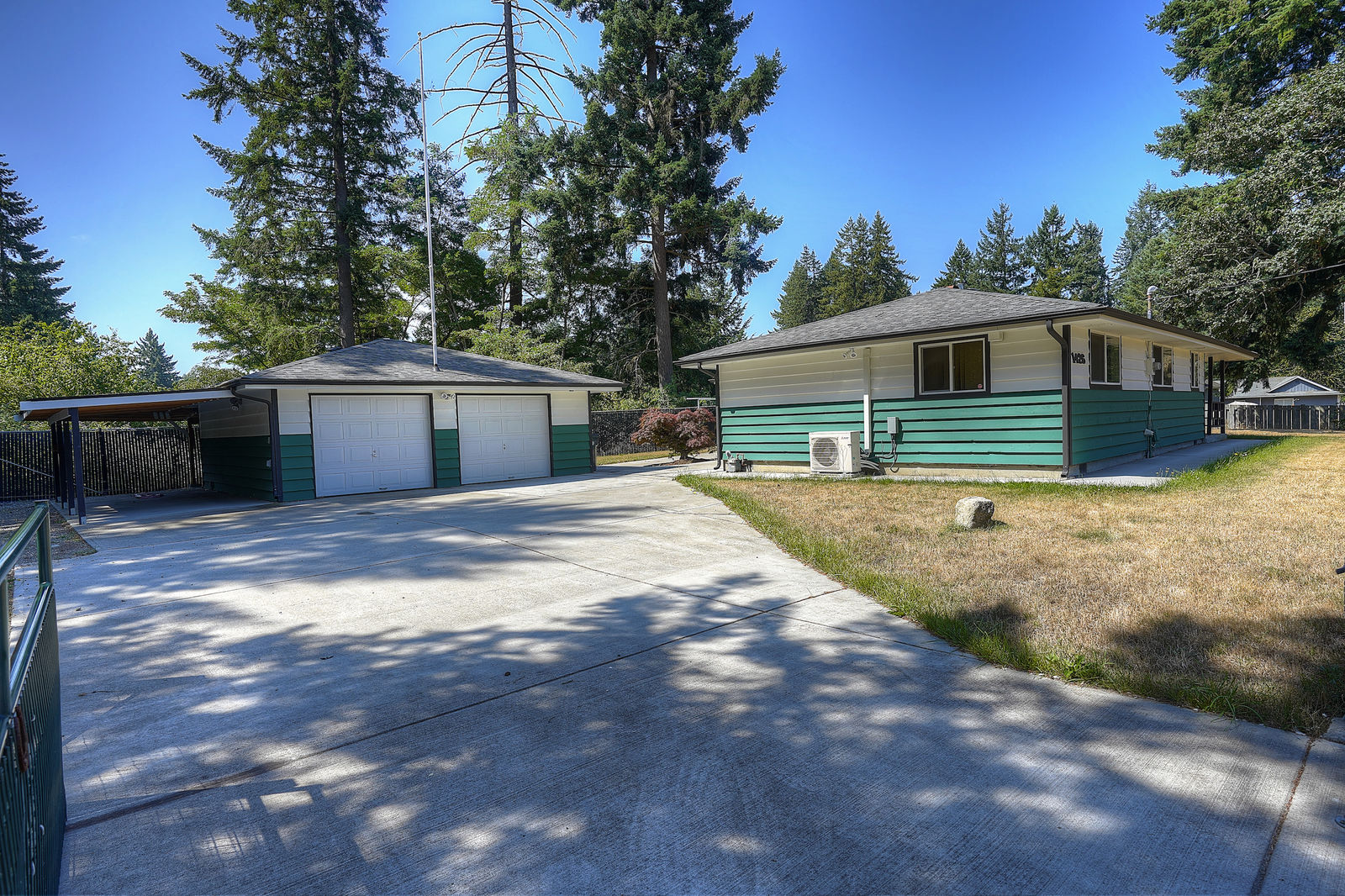 Nestled amid tall evergreens and Pacific Northwest beauty, this property features a conveniently fully fenced yard and a gated entry for extra security. As soon as you step in through the front door, this home's beautifully appointed interior is sure to make a lasting impression. Large picture windows invite in ample natural light, a fireplace with a gas insert and classic brick accents serves as the focal point, and rich hardwoods add to the cozy scene. Those who have a penchant for vintage charm are sure to love the character that this 1963-built home offers, but you'll find potential for a wide range of decor styles in this home-sweet-home!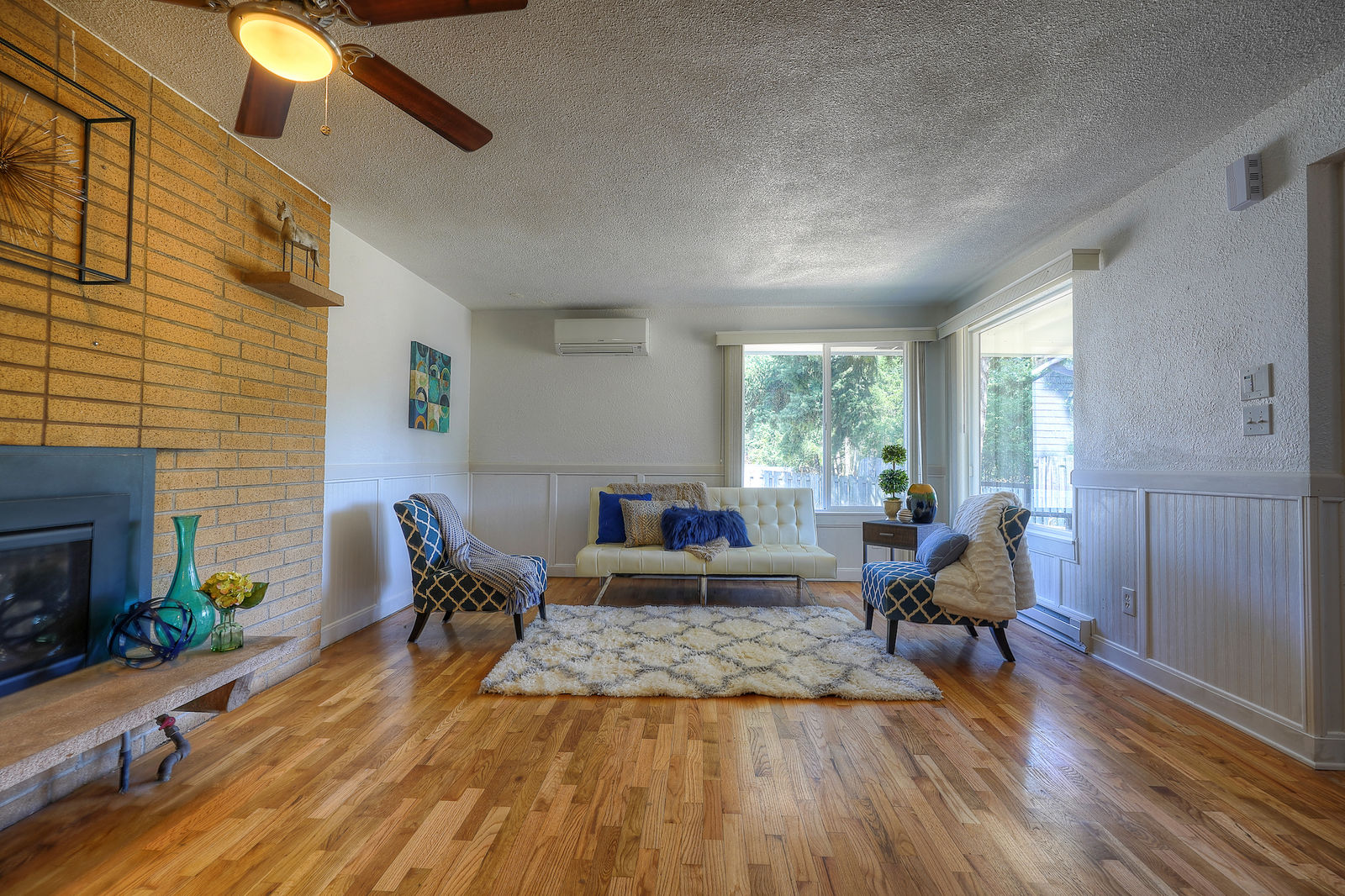 The layout flows right into the kitchen and dining area, a light-filled space that offers a captivating blend of old and new. Rich floors and a gorgeous brick statement wall add to the warm aesthetic, and the dining area boasts enough room for a full-sized dining table if you desire it. Here, an eye-catching built-in offers the perfect spot to store dishware and show off treasures and framed photos. Additionally, the adjacent, updated kitchen features new cabinets, stainless steel appliances, and lovely granite counters. The laundry/mud room is right at your fingertips from here, and lots of storage makes it as easy as possible to keep household essentials organized. This home also features a Mitsubishi ductless heat pump system and a newer water heater.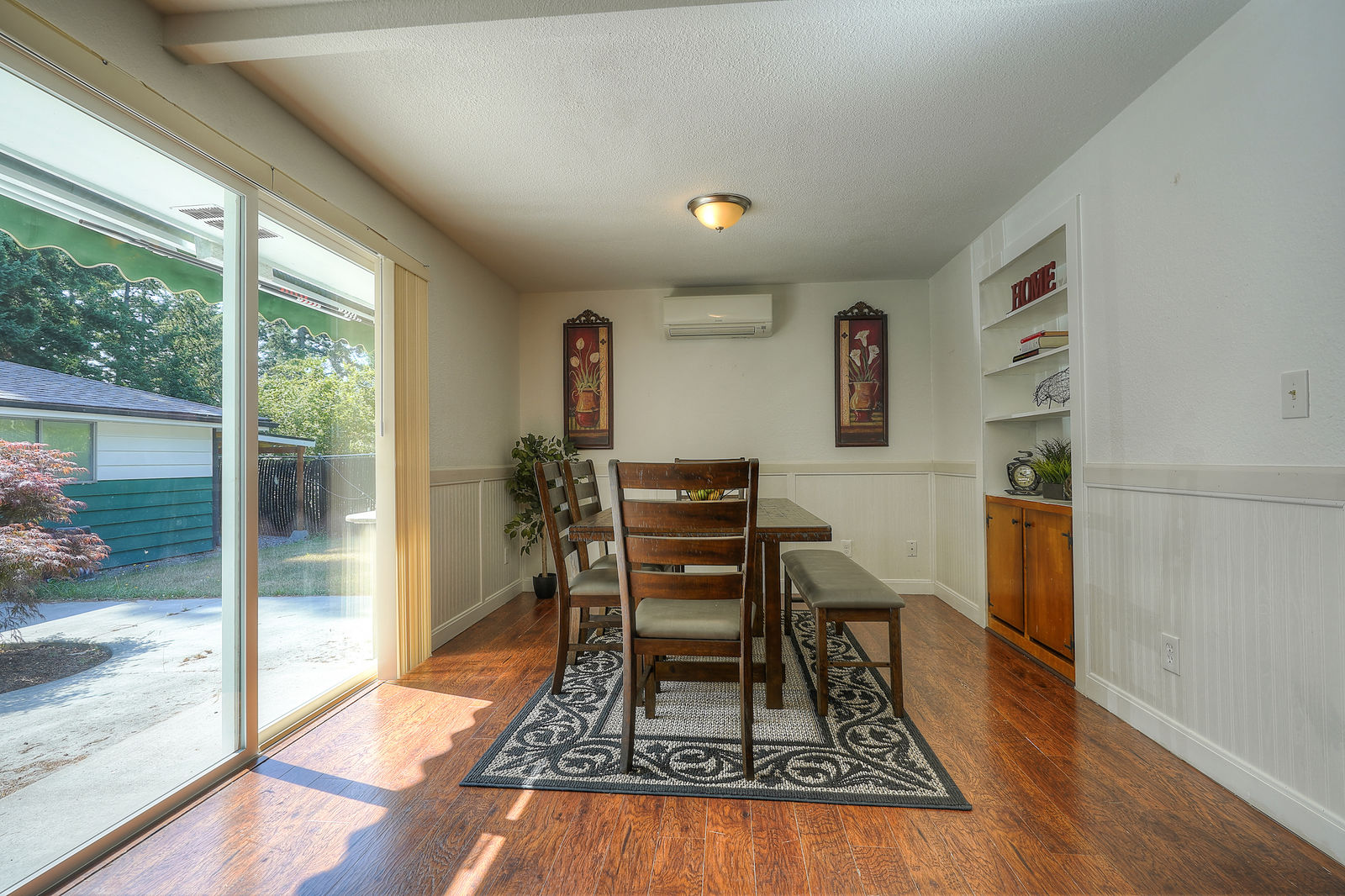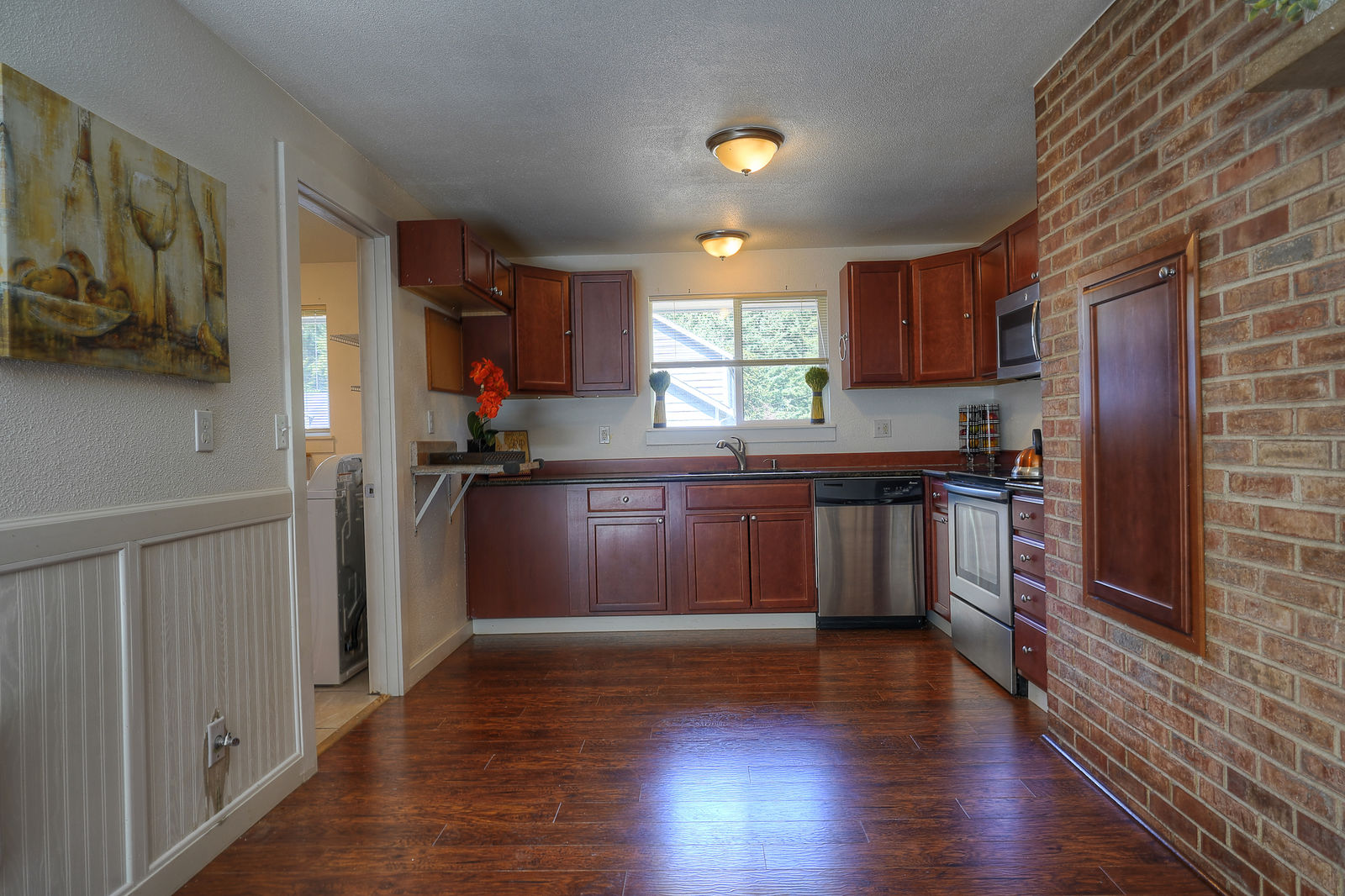 This home's layout also includes 3 bedrooms and 1.5 baths, and loved ones are sure to cherish having their own comfortable havens to unwind in. Each bedroom is a bit different, and details like hardwood floors, cedar-lined closets, and tranquil views outside are all in the mix.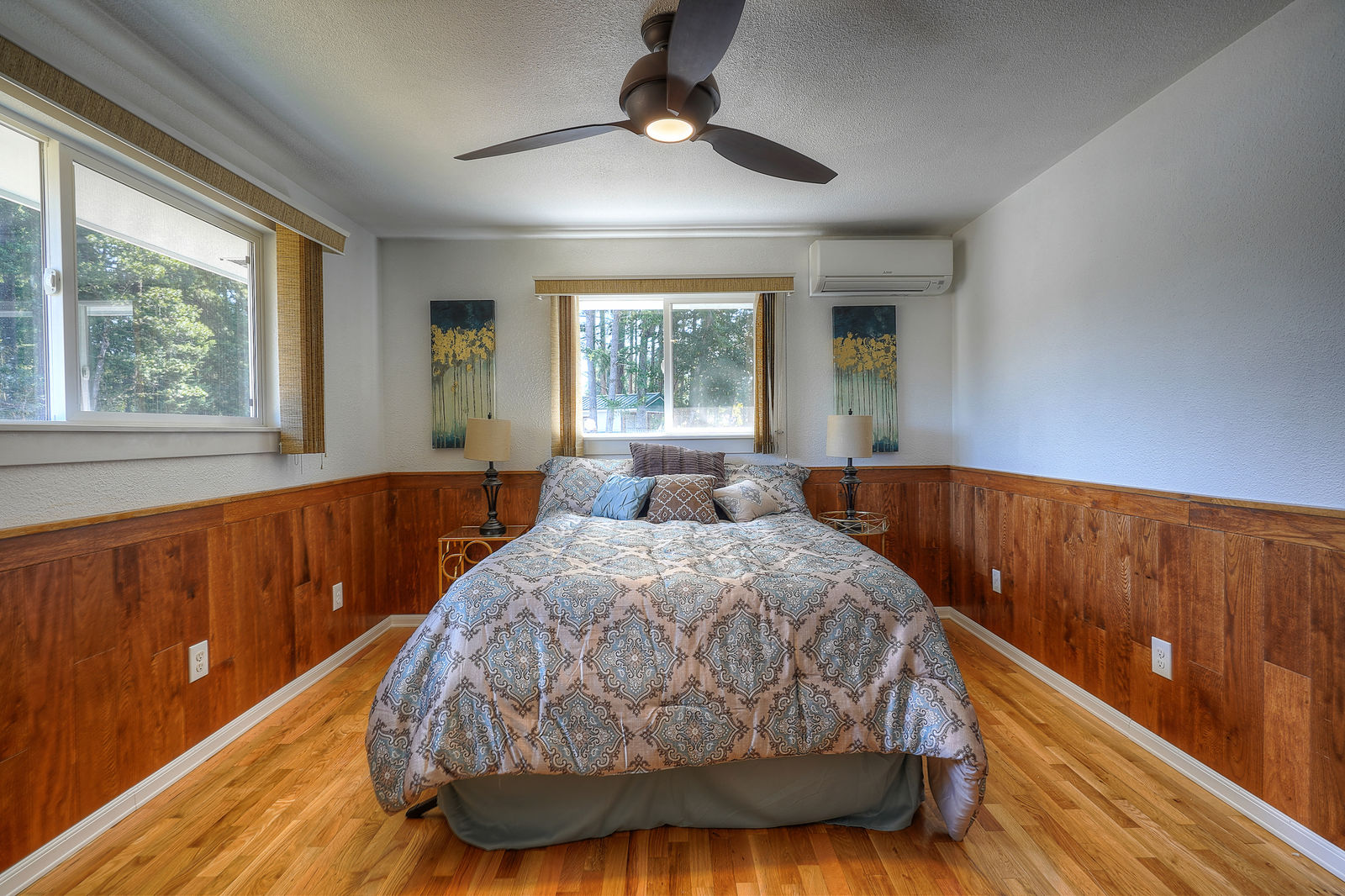 When the sun comes out and the weather warms up, this property's outdoor offerings present unique opportunities. Host barbecues and enjoy al fresco dining out on the patio, let pets and little ones run wild in the fenced yard, and take advantage of the flexibility and storage potential that the detached garage offers. There's also enough space for your imagination to really get to work, and whether you envision raised garden beds or a play toy, you'll find room for it all!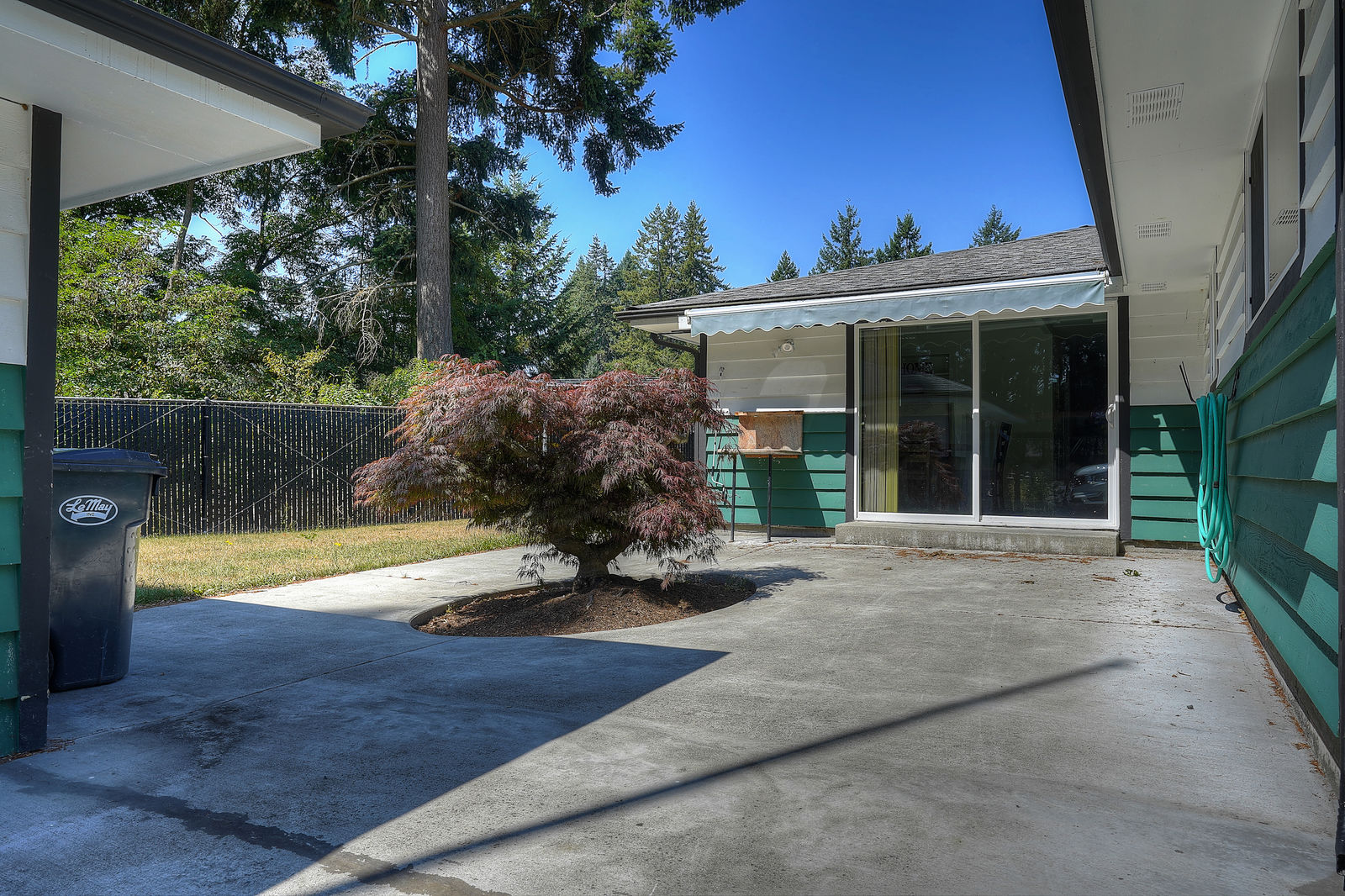 Living in Spanaway
At 1426 Military Rd S Spanaway, WA 98387 you're in a prime Spanaway location that's close to everything from outdoor opportunities to city conveniences! You're only a 2-minute drive to Pacific Ave, and here you'll find places like Albertsons, Walgreens, LA Fitness, Safeway, The Home Depot, and several more eateries, shops, and services. Sprinker Recreation Center is conveniently just a 1-2 minute drive away, and the dynamic Spanaway Lake Park is even closer! This 135-acre park includes 2 swimming beaches, a boat launch, 3 miles of trails, a playground, sport courts and fields, and Lake Spanaway Golf Course is right there as well. Those who work at Joint Base Lewis-McChord are also sure to appreciate being just a few minutes from base.
Interested in learning more? Click here to view the full listing! You can contact REALTOR® Erin Dobrinski online here or give her a call/text at (253) 380-7702, or reach out to REALTOR® Tom Dobrinski online here or give him a call/text at (253) 380-6257.
Laid-back country roads, acres and acres of trees and greenery, the feeling that you're miles away from city life… Country living awaits with this move-in ready rambler on 1.37 acres in Spanaway! Tucked away in an idyllic, peaceful setting, this 1,700-square-foot home offers ample space to take advantage of both inside and out. Not only does the layout include 3 bedrooms, 1.75 baths, and inviting living spaces, but you'll also find several updates in the mix as well. Discover new exterior paint, new roof/gutters, new high-quality laminate floors, new carpet, solid surface kitchen counters, stainless steel kitchen appliances, refinished baths and bath counters, and more! Located at 2102 276th St E Spanaway, WA 98387, this residence is listed for $382,500.
*Plus, there's also a 4.22-acre property next door listed for $125,000, perfect to build your dream home on!*
Timeless design and thoughtful upgrades ensure that new owners can move right in and begin decorating right away. The front living room is wonderfully spacious, and sunlight pours in through large windows for a bright and cheerful atmosphere. Relaxing on the couch for a laid-back movie night and hosting guests for holiday get togethers are all at home here, and the neutral color palette makes it easy to infuse the space with your unique aesthetic.
The seamless layout flows right into the formal living room, and entertainers are sure to love having space for a full-sized dining table. There's even ample room for shelving or cabinetry if you need it, offering the perfect way to add some more storage into the mix while giving your the opportunity to show off treasured dishware and other decor elements.
Around the corner, the rest of this home's layout unfolds, and here, welcoming, open-concept living awaits. Sure to become the center of daily life, the kitchen promises convenience while the rest of the flexible square footage is ready to become a dining nook and a living area. The kitchen's thoughtful layout not only features sleek, modern stainless steel appliances, but it also includes large counters that are perfect for spreading out on whether you're prepping meals or spending the day baking. All of this, plus a picturesque view into the natural greenery that stretches on outside!
This home's 3 bedrooms of course include a comfortable master suite, with built-in closets and an ensuite bath. You'll also find tons of extra space in the garage, ideal for keeping tools and toys out of the elements or even setting up a workbench or hobby space!
With 1.37 acres to transform, this home's fabulous opportunities don't end once the home tour is over. A covered patio shows off entertaining potential rain or shine, and this outdoor haven could easily be transformed with an outdoor dining set, a few flower baskets, and a cute bench or two! The same is true for the rest of the property—rock gardens await your green thumb, and you can keep things simple and low-maintenance or go all out installing raised garden beds groomed to perfection.
This property also presents a unique opportunity—next door at 2102 276th St E Spanaway, WA 98387, a 4.22-acre lot is for sale. Ideal for building your dream home, the land features plenty of dry, level, cleared ground, and about 2 acres in the front of the parcel have been cleared with the tree stumps removed. For more details on utilities and building potential, click here!
Living in Spanaway
At 2102 276th St E Spanaway, WA 98387, you can enjoy living in the country while still being surprisingly close to highways and amenities! Mountain Highway is only a 7-minute drive from home, and Highway 507 is only 9 minutes away. Walmart and several eateries are only a 9-minute drive from home, and head north for just a few minutes to find several other shops, restaurants, services, parks and more! You're also just minutes to Joint Base Lewis-McChord, a dream commute for those who work on base.
Interested in learning more? Click here to view the full listing! You can contact REALTOR® Erin Dobrinski online here or give her a call/text at (253) 380-7702, or reach out to REALTOR® Tom Dobrinski online here or give him a call/text at (253) 380-6257.
Paradise awaits with this one-of-a-kind oasis! Nestled in Spanaway's Rainier Oaks Estates on 2.37 level acres, this incredible property is brimming with fabulous amenities to take advantage of. Featuring an updated 2,396-square-foot home with an attached 3-car garage, a 1,400-square-foot detached garage with RV parking, and gorgeous grounds that show off a park-like setting, this dynamic property is truly a once in a lifetime opportunity. Located at 4917 266th St E Spanaway, WA 98387 in a quiet, private atmosphere, this 4-bedroom, 2.5-bath home is listed for $449,000.
For those who dream of living a country-inspired lifestyle with plenty of outdoor space to spread out on, this residence is absolutely not to miss! Tucked away in a beautiful, private neighborhood, this 2.37-acre sanctuary features ample space for outdoor entertaining, play, gardening, exploration, and more! An expansive, renovated backyard deck with built-in benches and planters is ready for it all, whether you're hosting a crowd for a barbecue or just relaxing and enjoying the tranquil view of the mature, established property that stretch on. Find ample storage in the attached 3-car garage, and even more space to store tools and toys in the huge 1,400-square-foot detached garage!
Even more potential awaits in this inviting home, and the timeless, carefully designed exterior offers a preview of the impressive spaces that await inside. Updates include new carpet, Miracle Method countertops throughout, new sinks and faucets, and new paint inside and out. An updated tile entry with vaulted ceilings welcome you in through the front door, and the adjacent formal living room and formal dining room are an entertainer's dream! Large, shimmering windows fill this exquisite space with natural light, all while offering picturesque views of the scenic outdoor setting.
At the back of the home, the warm and welcoming great room features a large open-concept layout. The kitchen provides a smart layout with generous cabinetry, ensuring there's ample storage. In addition to convenient bar-style seating at the kitchen counter, the adjacent dining nook shows off a sunny spot to enjoy laidback meals at, whether you're beginning your day with a cup of coffee or enjoying dinnertime among loved ones! The floor plan flows right into a large rec room, complete with a cozy brick-accented fireplace and large sliding doors that offer direct access to the backyard deck.
Discover tons of versatile space in this home's comfortable 4 bedrooms! Each private haven is brimming with potential—move right in and transform each space with your own unique style. Have an extra room? An office, den, play room, hobby room, or a fitness center are just a few of the possibilities that await. This residence's relaxing master suite is especially not to miss—sunlight cascades in through large windows, shining the spotlight on plush carpets and impressive vaulted ceilings. The ensuite bath is the cherry on top—here, luxurious amenities like double sinks and a corner soaking tub are all in the mix!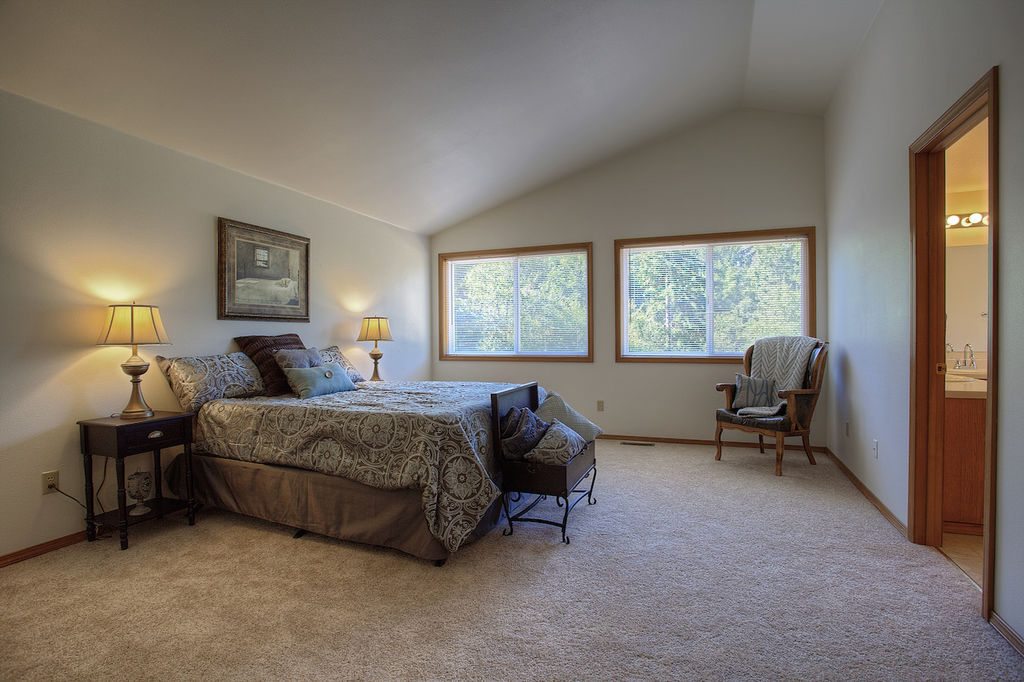 Living in Spanaway's Rainier Oaks Estates
At 4917 266th St E Spanaway, WA 98387, enjoy being in a more private location all while being just minutes from schools and other conveniences. Mountain Highway E is a short 2-minute drive from home, making it super easy to access grocery shopping, pharmacies, eateries, and other services just up the road. Those who work at Joint Base Lewis-McChord are especially in luck—drive to work in under half an hour! Additionally, opportunities to enjoy the scenic and adventurous outdoors are within reach—opportunities for boating, fishing, camping, hiking, dirt biking, and much more are all close by in this picturesque location.
Interested in learning more about this listing? Contact REALTOR® Linda Solheim-Diehl online here or give her a call/text at (253) 279-7665, or contact REALTOR® Erin Dobrinski online here or give her a call/text at (253) 380-7702.