I have lots of clients who call and say "I want to buy a short sale".  My response always is: " Short sales are a great option, but not always a great fit for every buyer, in light of their goals. Why do you want to buy a short sale? And let's talk about your goals."   The most recent statistics (March 2012) show that there are 158 active short sale properties listed in Puyallup (including Edgewood).  Stats also show only 28 pending short sales in March and even fewer – 23 – closed this past month.  Not very good odds, unfortunately – about 1 in every 6 are actually closing the sale.  Also, most listing prices for short sales are not bank-approved prices, so there's no guarantee about the attractive price tag.  On a positive note, the majority of my clients who have chosen to purchase a short sale home have been successful – they just require some flexibility and a lot of patience! For more information about short sales, please give me a call!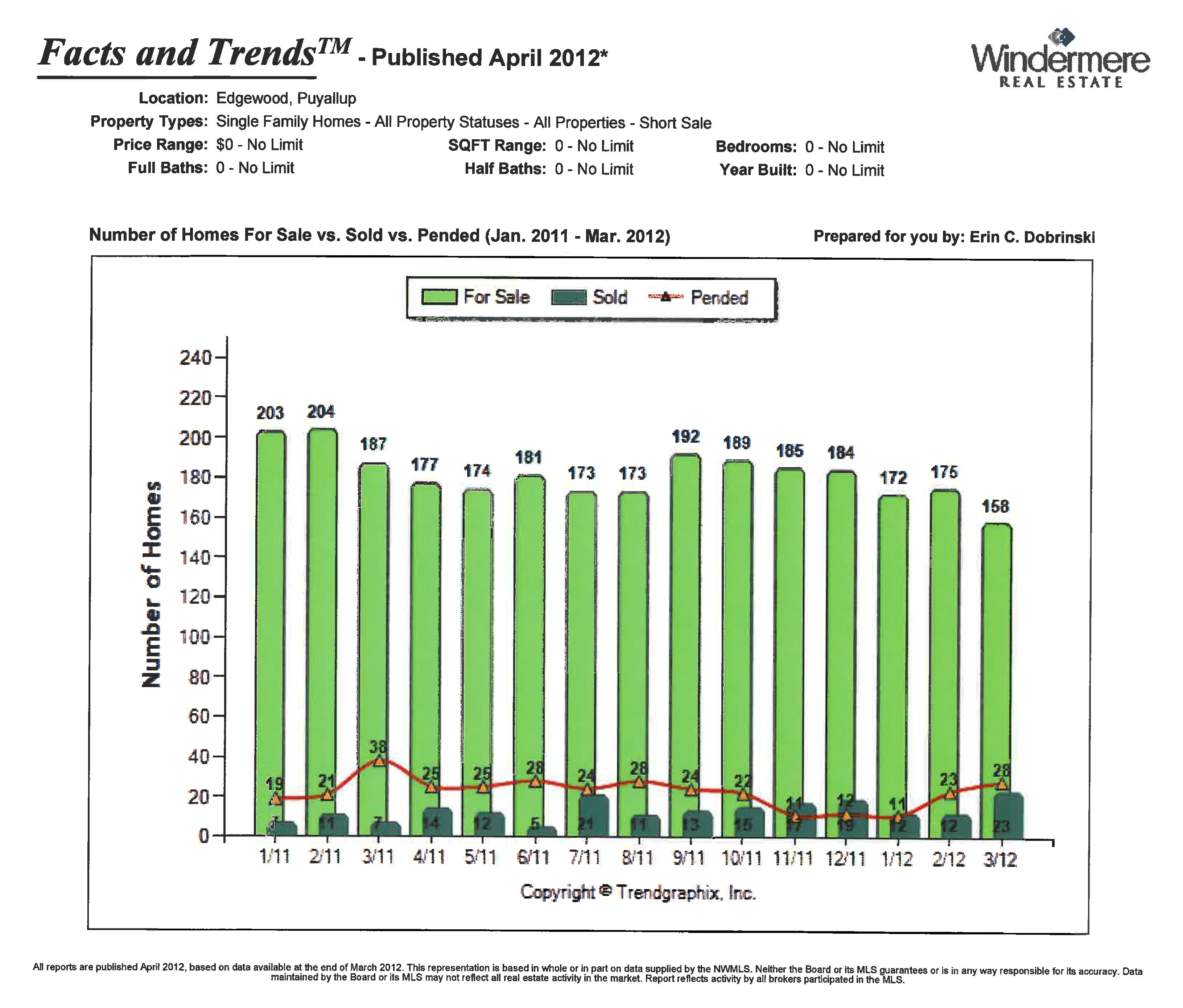 Posted on April 27, 2012 at 6:10 pm
Erin Dobrinski
Category:

Puyallup, Puyallup Stats
Tagged

for sale, Puyallup, puyallup bank owned, puyallup home sales, puyallup real estate, puyallup short sales, Real estate, short sales, short sales in puyallup
Had to relook the most recent market update from our office – the .81 sales ratio for Puyallup being what caught my immediate attention.  I mean, it absolutely feels like 4 out of every 5 homes in Puyallup are selling – buyer activity has been crazy – but to actually see the statistic that represents what I am experiencing – powerful and priceless!  What a testament to the highly desirable community in which we live, along with the great schools and wonderful people who live in Puyallup.  Then again, maybe it's the Wine Bar!