I have been surprised and delighted to receive comments from readers thanking me for sharing statistics in a reader-friendly manner, plus requesting that I keep the updates coming.  OK, so here are Trendgraphix April stats for Puyallup:  for short sales, there are 127 active short sales, 24 pending shorts and only 9 closed sales in April.  This is a measurable decrease in all short sales categories, particularly the closed transactions.  Not sure why, but I will be investigating.  Bank-owned stats stayed pretty similar, i.e. foreclosed properties are selling quickly! April shows more traditional sale homes listed – very typical for this time of year – and fewer pendings than the previous month, fewer closed sales for traditional sale properties.  I found that surprising, since the market remains busy and I, on a personal note, have closed mostly traditional sales (versus shorts or bank-owned sales) this past month.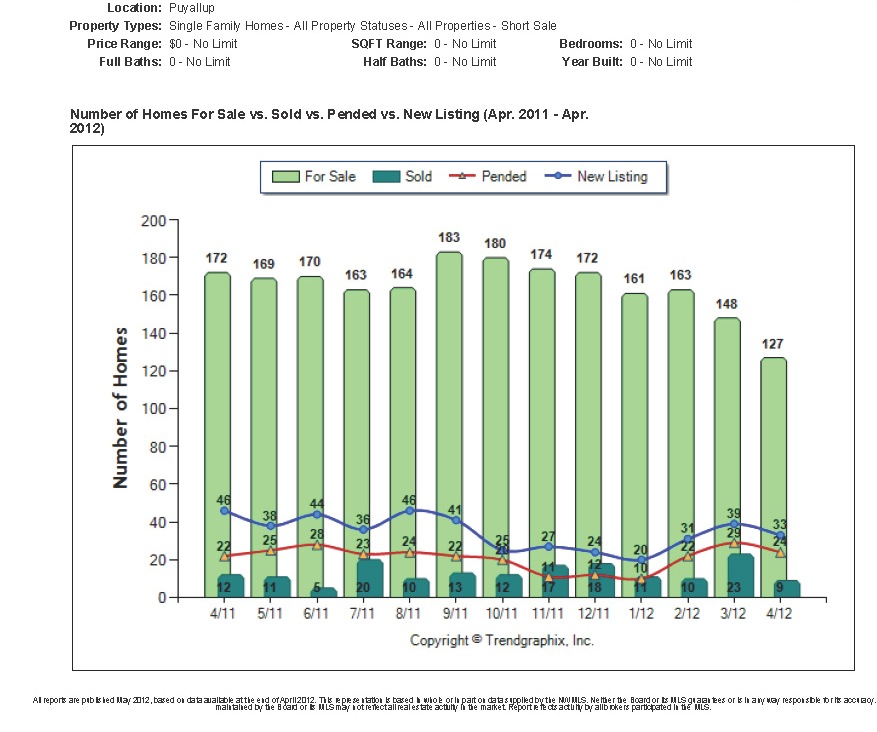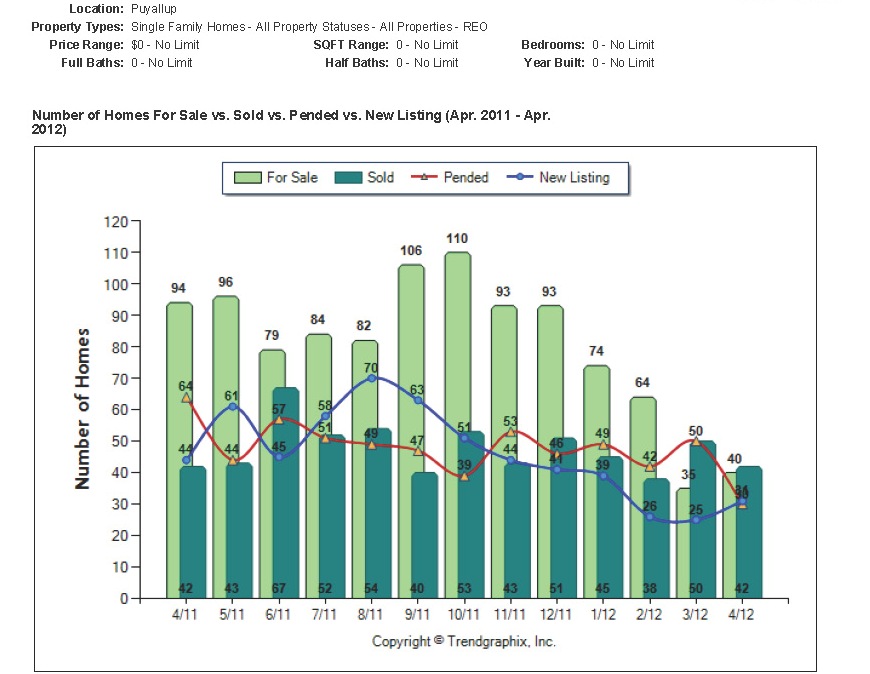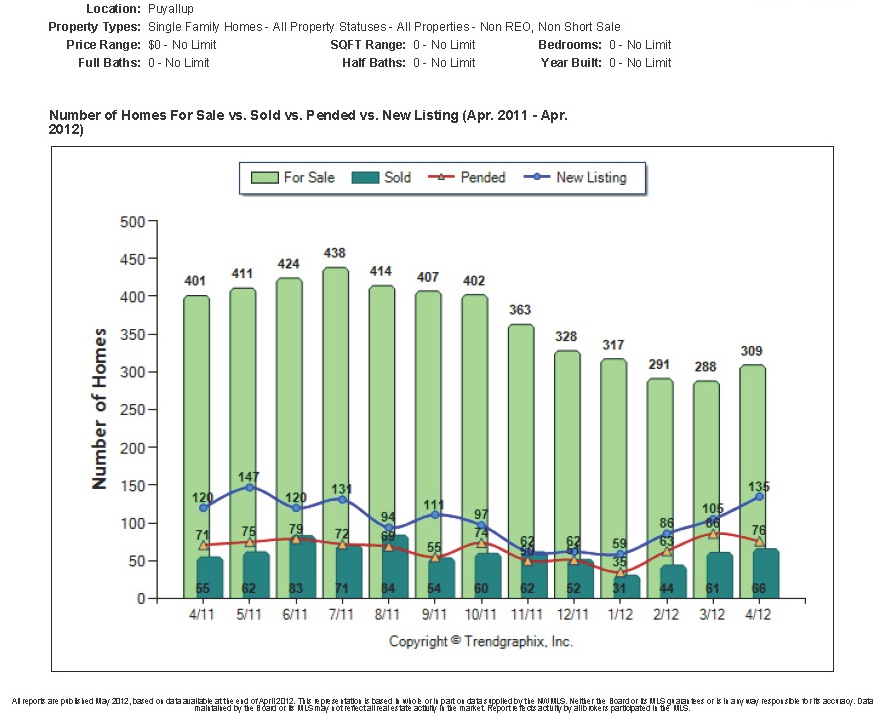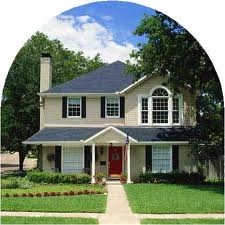 No doubt, Zillow is perhaps the most-visited real estate website.  Many of my clients frequent this site.  However, be advised that all the information shared on Zillow, comes with this Zillow disclaimer:
The Zestimate (pronounced ZEST-ti-met, rhymes with estimate) home valuation is Zillow's estimated market value, computed using a proprietary formula. It is not an appraisal. It is a starting point in determining a home's value. The Zestimate is calculated from public and user submitted data; your real estate agent or appraiser physically inspects the home and takes special features, location, and market conditions into account.  We encourage buyers, sellers, and homeowners to supplement Zillow's information by doing other research such as:
* Getting a Comparative Market Analysis (CMA) from a real estate agent
* Getting an appraisal from a professional appraiser
* Visiting the house (whenever possible)
BOTTOM LINE: Continue to reference Zillow for home sales information, it's a great place to begin.  However, add a second step and enlist the support of a Realtor for the most accurate information with regard to a home's anticipated market value, substantiated by actual comparable sold properties.
For assistance with determining your home's actual market value, please give me a call!  Happy to help!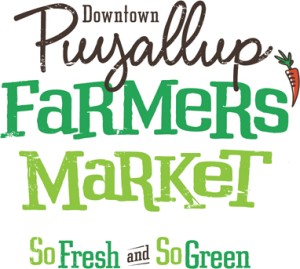 Looking for a wonderful way to spend Saturday or Sunday morning?  Try the Farmer's Market in downtown Puyallup.   Best fresh flowers around, fruits and vegetables, too!
Pioneer Park, S Meridian & 4th Ave SW
Saturdays 9:00 to 2:00    April 14 – October 13
Sundays 10:00 to 3:00 May 27 – September 2.
If you live in downtown Puyallup, it's an easy stroll or quick bicycle ride.  Great reason to live downtown! Other persuasive arguments are the library, restaurants and coffee places (love the new Anthem!), Pioneer Park and summertime concerts, the fairgrounds.  And downtown Puyallup is affordable. Trendgraphix reports an average sale price of $140,000 over the past few months.  Attractive pricing, indeed, so don't wait too long to move on a property you might like to purchase; inventory is low and homes sell quickly –  8 out of 10 homes are selling and average days on market is 68.  As always, for more information about the Puyallup real estate market, please give a call, send a text or an email.
Had to relook the most recent market update from our office – the .81 sales ratio for Puyallup being what caught my immediate attention.  I mean, it absolutely feels like 4 out of every 5 homes in Puyallup are selling – buyer activity has been crazy – but to actually see the statistic that represents what I am experiencing – powerful and priceless!  What a testament to the highly desirable community in which we live, along with the great schools and wonderful people who live in Puyallup.  Then again, maybe it's the Wine Bar!