If you're looking for fun, new restaurants to visit on the South Hill area in Puyallup, I can recommend a couple. First, Epic Donuts serves "the tastiest treats in the galaxy", hand-crafted, fresh donuts. This donut shop is locally owned, open seven days a week and has become the talk of the town due to its fabulous donuts and exceptional customer service. Next, MOD Pizza (Made on Demand) has opened its doors and is a big hit! Again, service is fabulous and the product is fresh and delicious. Make time to visit both of these new food venues!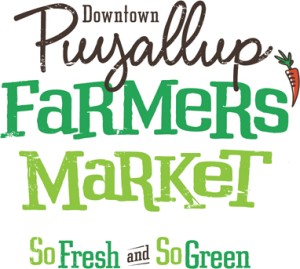 Looking for a wonderful way to spend Saturday or Sunday morning?  Try the Farmer's Market in downtown Puyallup.   Best fresh flowers around, fruits and vegetables, too!
Pioneer Park, S Meridian & 4th Ave SW
Saturdays 9:00 to 2:00    April 14 – October 13
Sundays 10:00 to 3:00 May 27 – September 2.
If you live in downtown Puyallup, it's an easy stroll or quick bicycle ride.  Great reason to live downtown! Other persuasive arguments are the library, restaurants and coffee places (love the new Anthem!), Pioneer Park and summertime concerts, the fairgrounds.  And downtown Puyallup is affordable. Trendgraphix reports an average sale price of $140,000 over the past few months.  Attractive pricing, indeed, so don't wait too long to move on a property you might like to purchase; inventory is low and homes sell quickly –  8 out of 10 homes are selling and average days on market is 68.  As always, for more information about the Puyallup real estate market, please give a call, send a text or an email.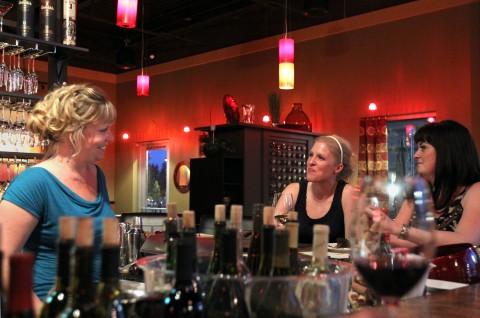 Looking for someplace fun to enjoy some nightlife on South Hill?  Try the NorthWest Vintage Wine Bar in Sunrise Village.  My daughter and I stopped in a couple of Saturdays ago, just to enjoy a glass of wine and a nice chat, only to find great music added to what's already a wonderful, relaxing atmosphere.  Musical entertainment is offered every Saturday evening, think it starts at 7 pm.  But plan to get there early, as seating is limited in this cozy establishment.  If you live in a neighborhood south of 144th and Meridian, this will be a convenient place to unwind, not more than a ten-minute drive.  Living in Sunrise, it's become a regular favorite for my friends and me.   Service is great and wine selection is wonderful.
Check them out online:
http://www.facebook.com/pages/NorthWest-Vintage/278200107593