Pacific Northwest bliss awaits with this one-of-a-kind package on 1.27 acres in Eatonville! This 2,548-square-foot home features a contemporary layout in addition to 3 bedrooms and 3 baths. Enjoy a wonderfully laidback country atmosphere that feels miles away from the hustle and bustle of city life while still having easy access to city convenience, Joint Base Lewis-McChord, & more. Located at 33711 50th Ave E Eatonville, WA 98328, this move-in ready gem is listed for $510,000.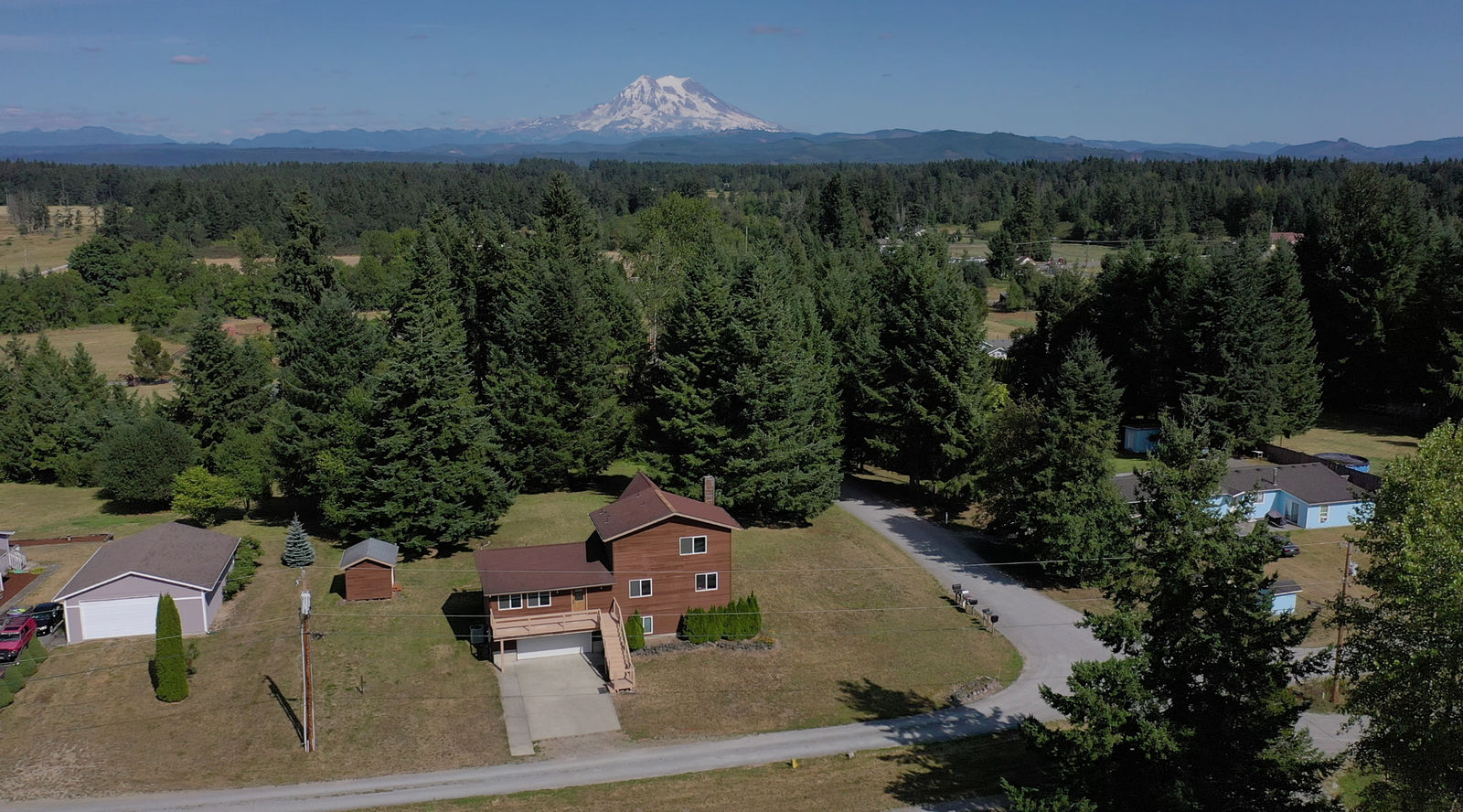 Featuring a lodge-inspired aesthetic that's a delight to arrive home to time and time again, this residence is also surrounded by natural beauty—from the lush emerald trees in your very own backyard all the way to the majestic Mt. Rainier in the distance, the picturesque setting is hard to beat. As soon as you step in the front door, this home's open-concept layout invites you in and is ready for all that life brings your way! In the living room, an entire wall of windows offers front row seats to one of Mother Nature's best shows—rest and rejuvenate with views of beautiful greenery while a fire keeps you cozy in the Breckwell pellet stove.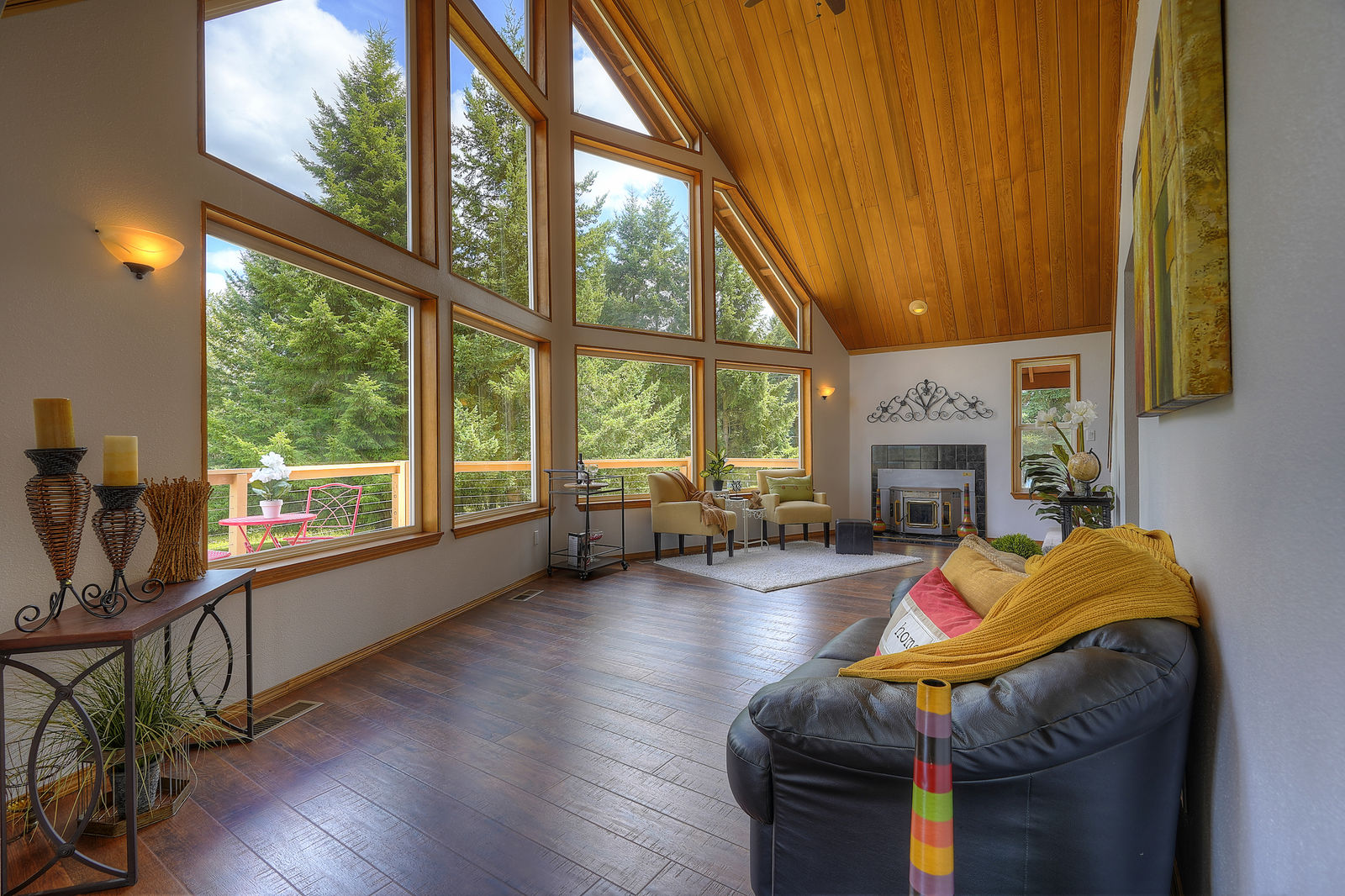 The kitchen and adjacent dining area are ready for it all, whether you're hosting a huge holiday get-together or meal prepping for the week. In the kitchen, a smart layout boasts tons of storage in handsome cabinetry and generous counter space. The dining area is easily within reach from here, and you have the potential for a dining nook as well, plus bar-style seating at the counter. Hosting a crowd is easy thanks to the palatial layout!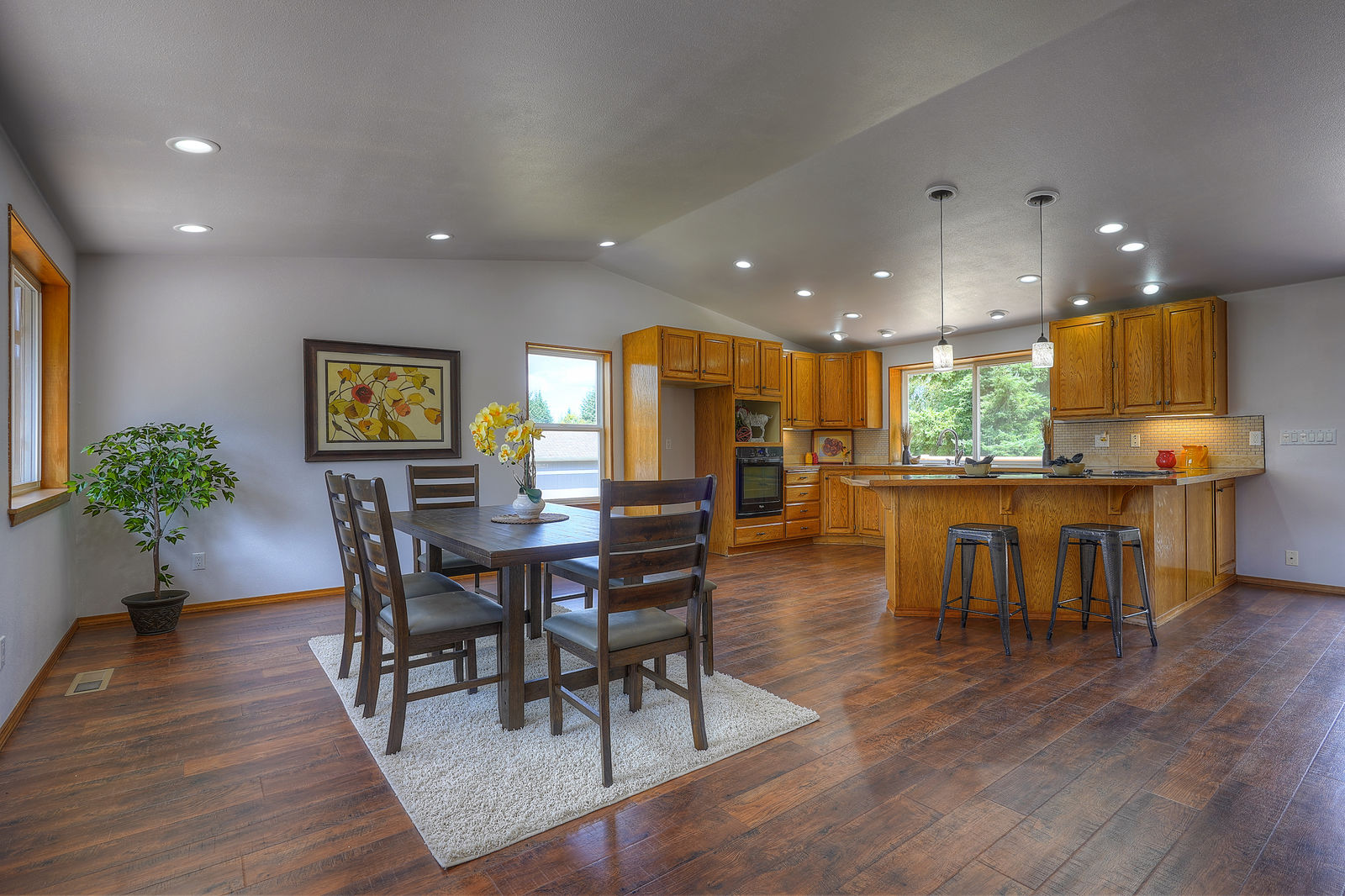 This home's expansive floor plan also includes 3 bedrooms and 3 baths, plus versatile living spaces that promise flexibility in use. The master suite is a definite not-to-miss highlight, and in addition to the extra-large layout, this haven features vaulted ceilings and strategically placed windows that fill the space with rejuvenating natural light. You also have double closets and even your very own ensuite bath that features a jetted tub, perfect for indulgent bubble baths!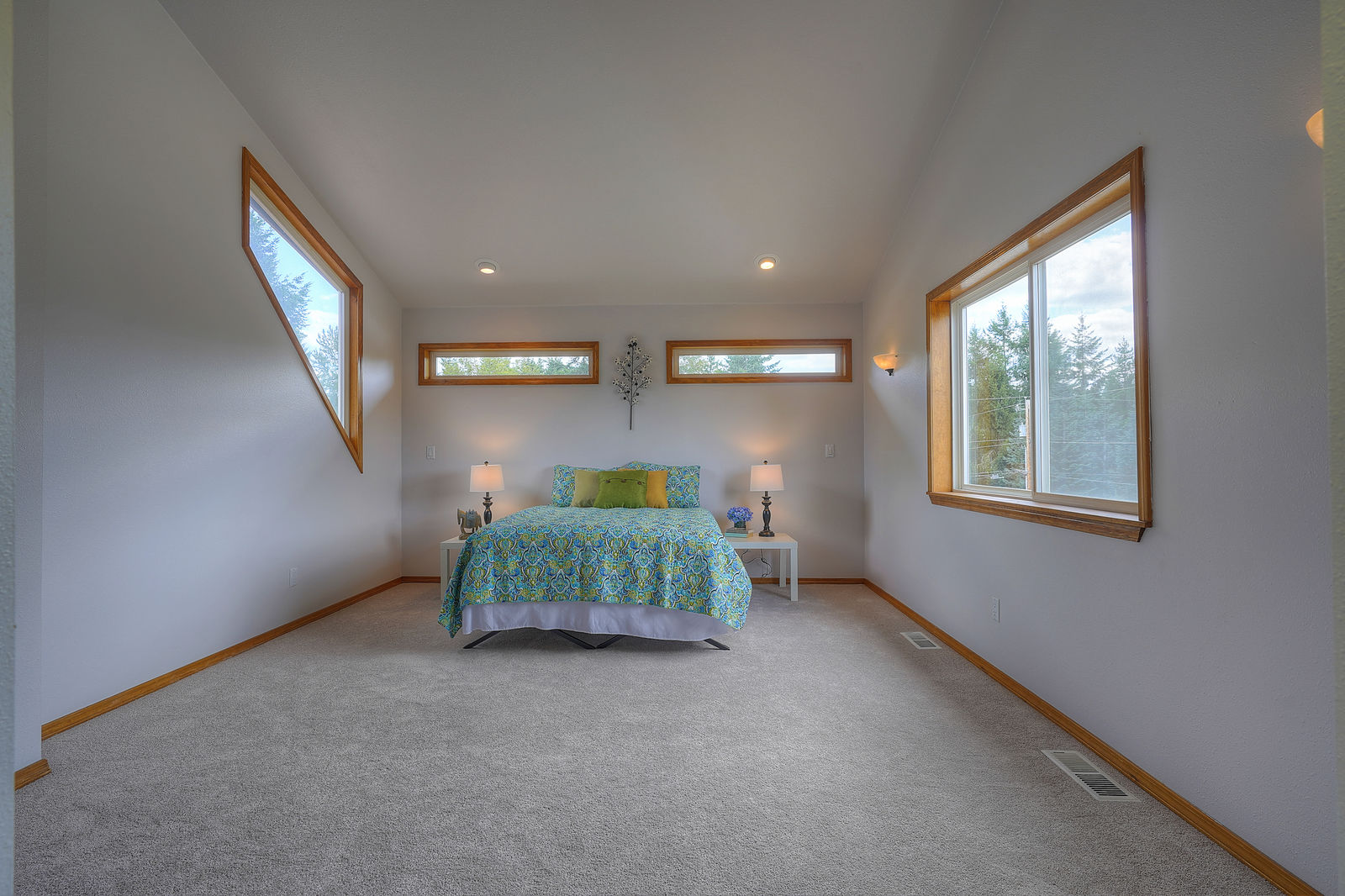 Your living space expands into the great outdoors thanks to 2 large decks, and whether you're entertaining or just resting in peace and quiet, you've got a photo-worthy backdrop to set the scene. Al fresco dining, weekend barbecues, and more are all in the realm of possibility, and the 1.27 acres offer tons of space to cultivate. Additionally, you'll find amenities like 400-amp service in the garage, a water softener, a heat pump, and more.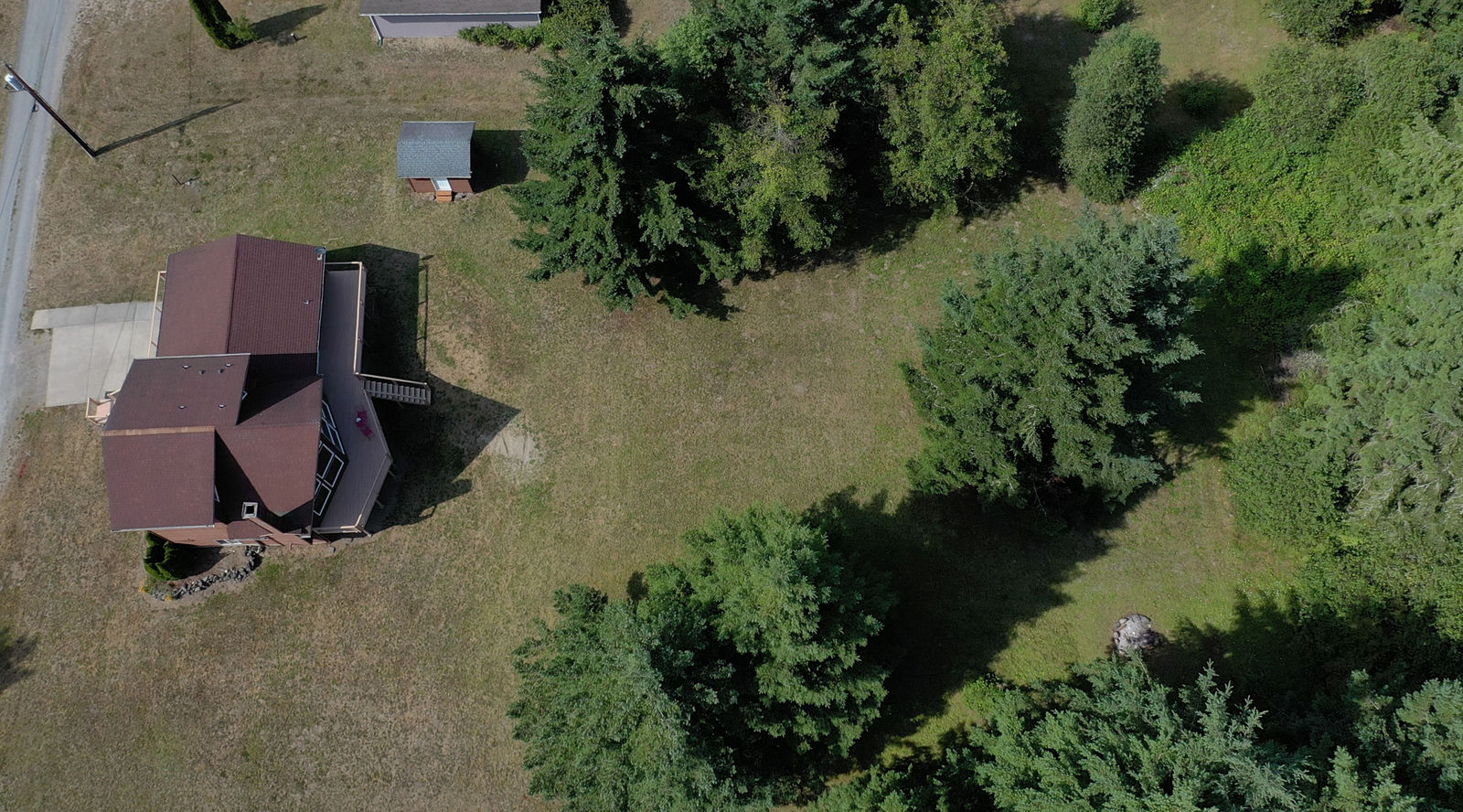 Living in Eatonville
At 33711 50th Ave E Eatonville, WA 98328, you're just a couple blocks from National Park Highway (aka Highway 7) making it easy to head north toward Spanaway and JBLM or south into the heart of Eatonville. Here you'll find places like schools, restaurants, services (including a MultiCare clinic), the library and more. You're also wonderfully close to a long list of outdoor opportunities, whether you want to go fishing, boating, hiking, camping—it's all easily within reach! 
Interested in learning more? Click here to view the full listing! You can contact REALTOR® Erin Dobrinski online here or give her a call/text at (253) 380-7702, or reach out to REALTOR® Tom Dobrinski online here or give him a call/text at (253) 380-6257.