Built in 2010 and showing off stylish, contemporary design throughout, this expansive 2,312-square-foot home is tucked away in Graham's convenient Michael's Landing neighborhood. Nestled on a corner lot and right across the street from the community playground, this home-sweet-home offers the ideal situation! In addition to 3 bedrooms and 3 baths, this home's appealing floor plan boasts inviting living spaces and plenty of space to spread out in. Located at 20512 95th Av Ct E Graham, WA 98338 and close to schools, shopping, restaurants, and more, this residence is listed for $375,000.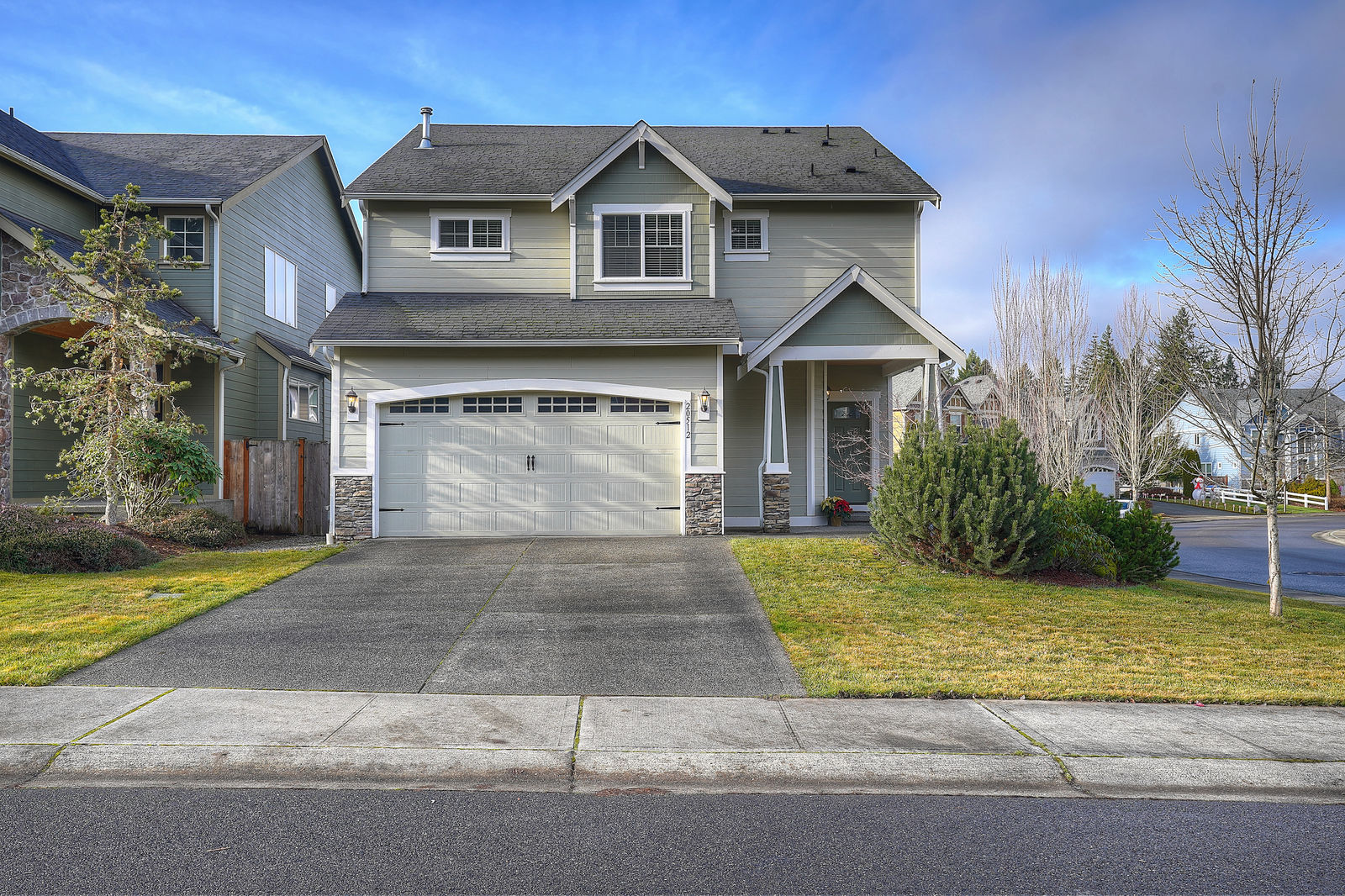 A classic, timeless exterior greets you when you pull in the driveway, and as soon as you step in through the front door, this home's welcoming atmosphere envelops you in warmth. Eye-catching archways lead right into the formal dining area, a definite perk for those who love to entertain! Imagine having a special area for hosting everything from holiday feasts to special occasions—there's room for a crowd here, and years of cherished memories are certainly in your future!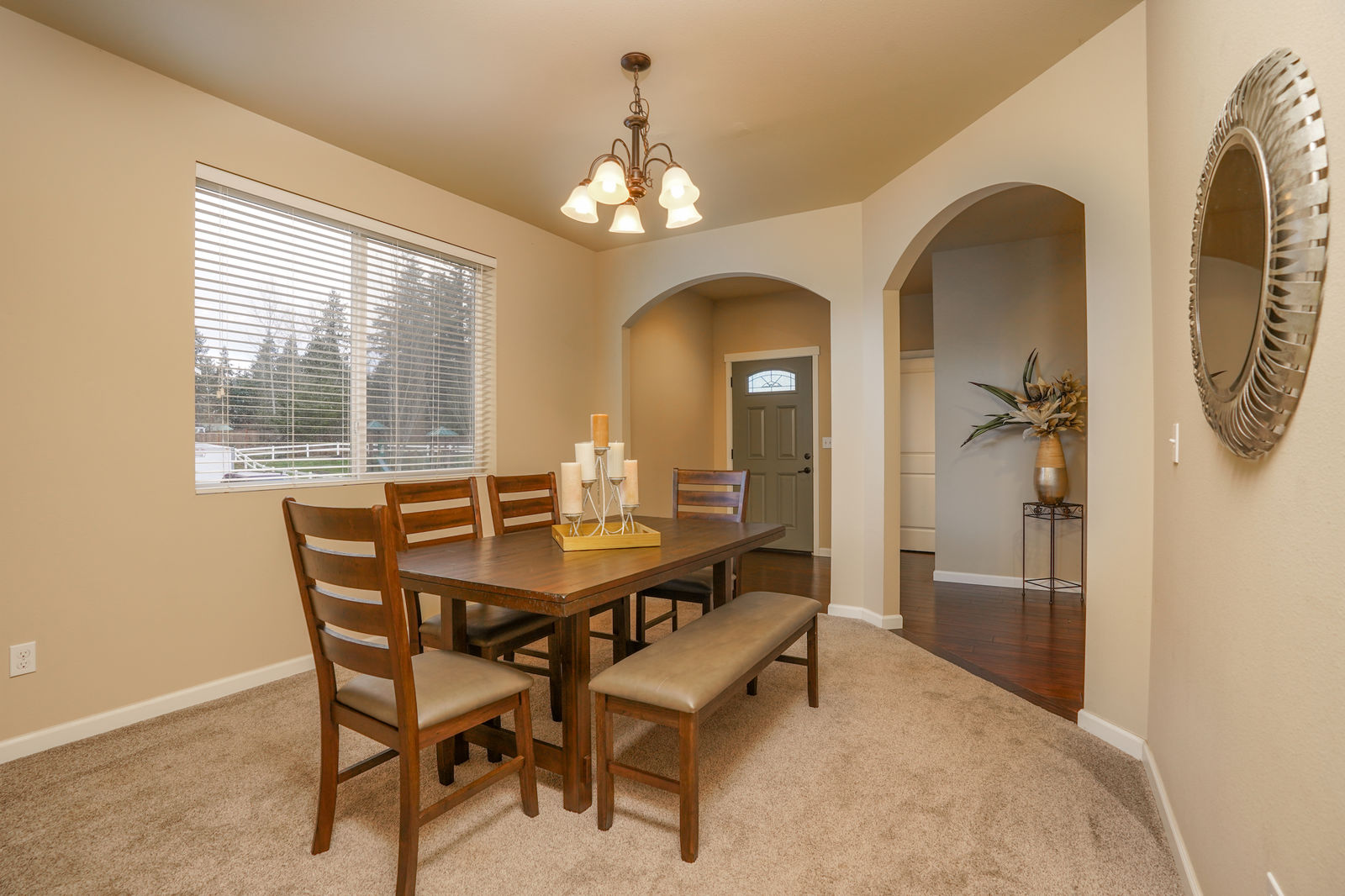 The kitchen is easily within reach, and rich flooring flows right into the open-concept living area. In the updated kitchen, on-trend style and top-notch convenience promise ease and elegance. In addition to generous, handsome cabinetry, a walk-in pantry offers ample storage for kitchen essentials. Large counters provide lots of space for all that life throws your way, whether you're meal prepping for the week ahead or baking dozens and dozens of holiday cookies. And even more room awaits at the island; bar-style dining provides laid-back seating, and is the perfect space to gather around with friends for sipping on wine and enjoying appetizers together. The layout even has room for a dining nook if you'd like the extra seating.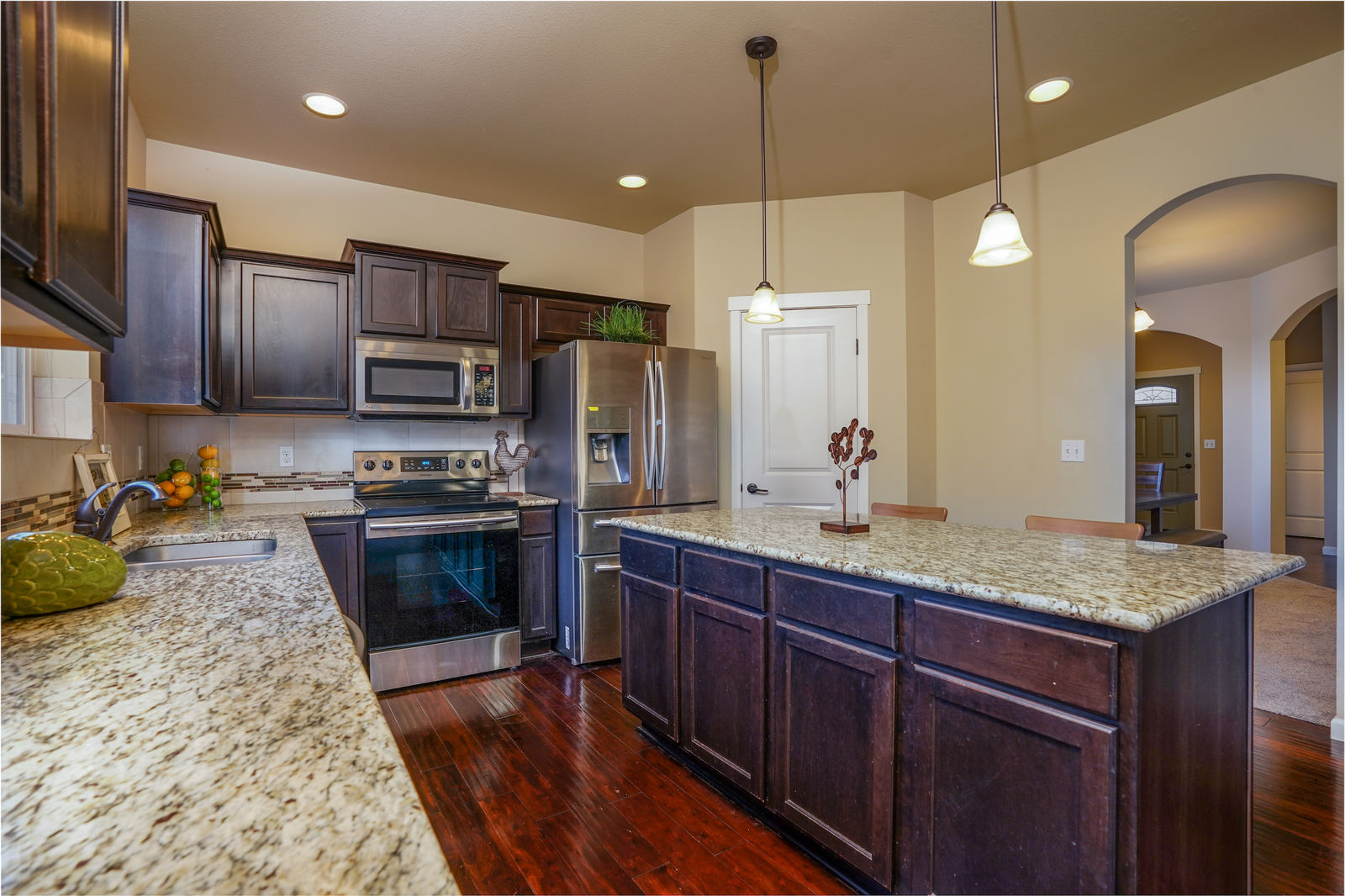 A cozy setting awaits in the adjacent living area where plush carpets and a gorgeous fireplace characterize the scene. Enjoy gathering here with loved ones to visit with each other or catch up on your favorite TV shows! Even more inviting hangout space can be found right upstairs in the loft area, a flexible haven perfect for an entertainment center or a play area.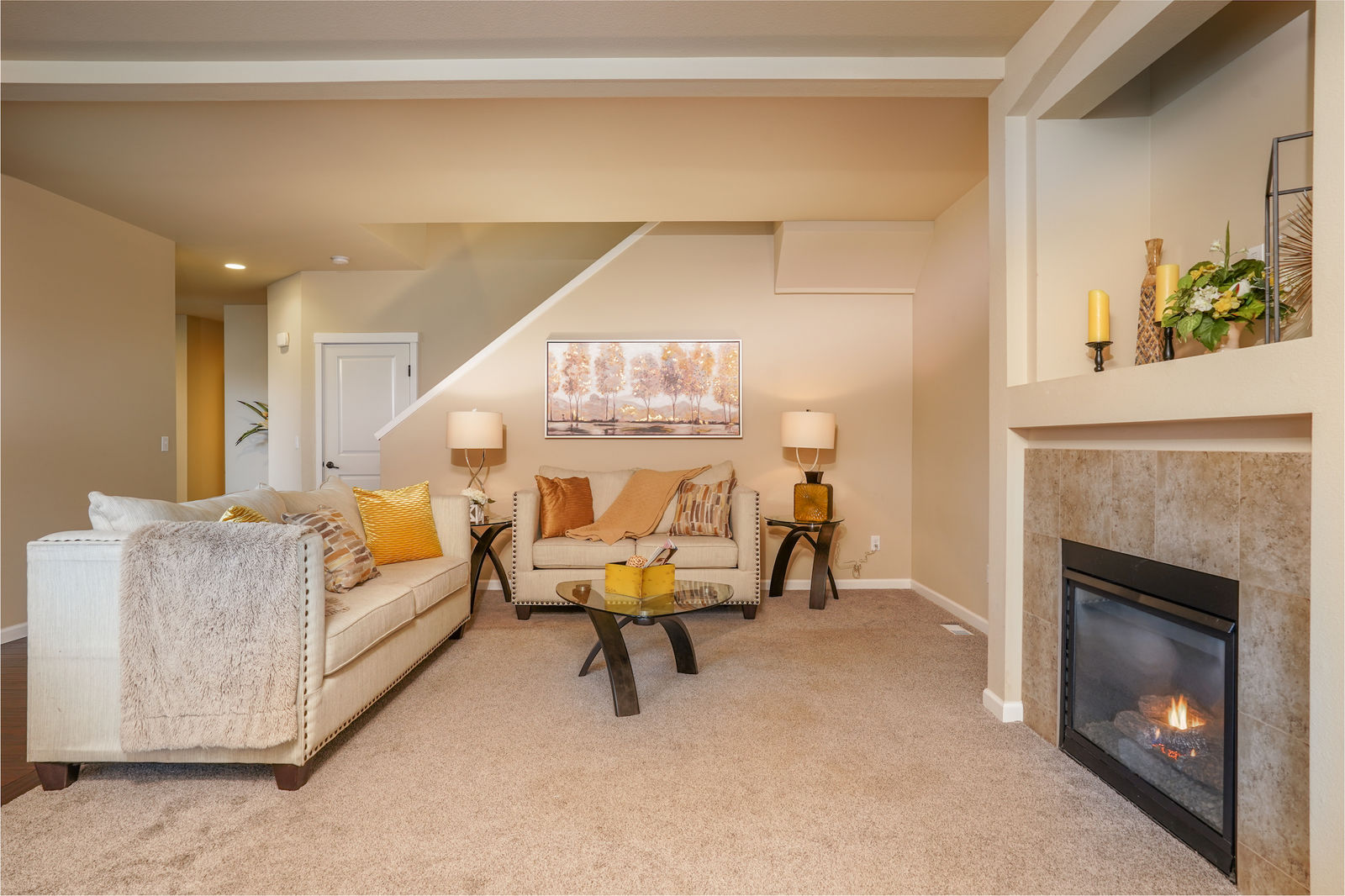 On the second level you'll also find 2 versatile bedrooms and the master suite, an expansive retreat brimming with space and luxury. In the main bedroom, recessed ceiling details delight the eye, and the extra-large layout means that you have room for a sitting area, a desk, and more. Plus, the ensuite bath shows off spa-ready amenities like a soaking tub, and a walk-in closet makes it easy to keep things organized. Additionally, the upstairs includes a handy laundry room—this ideal layout ensures that you don't have to haul loads of laundry up and down the stairs!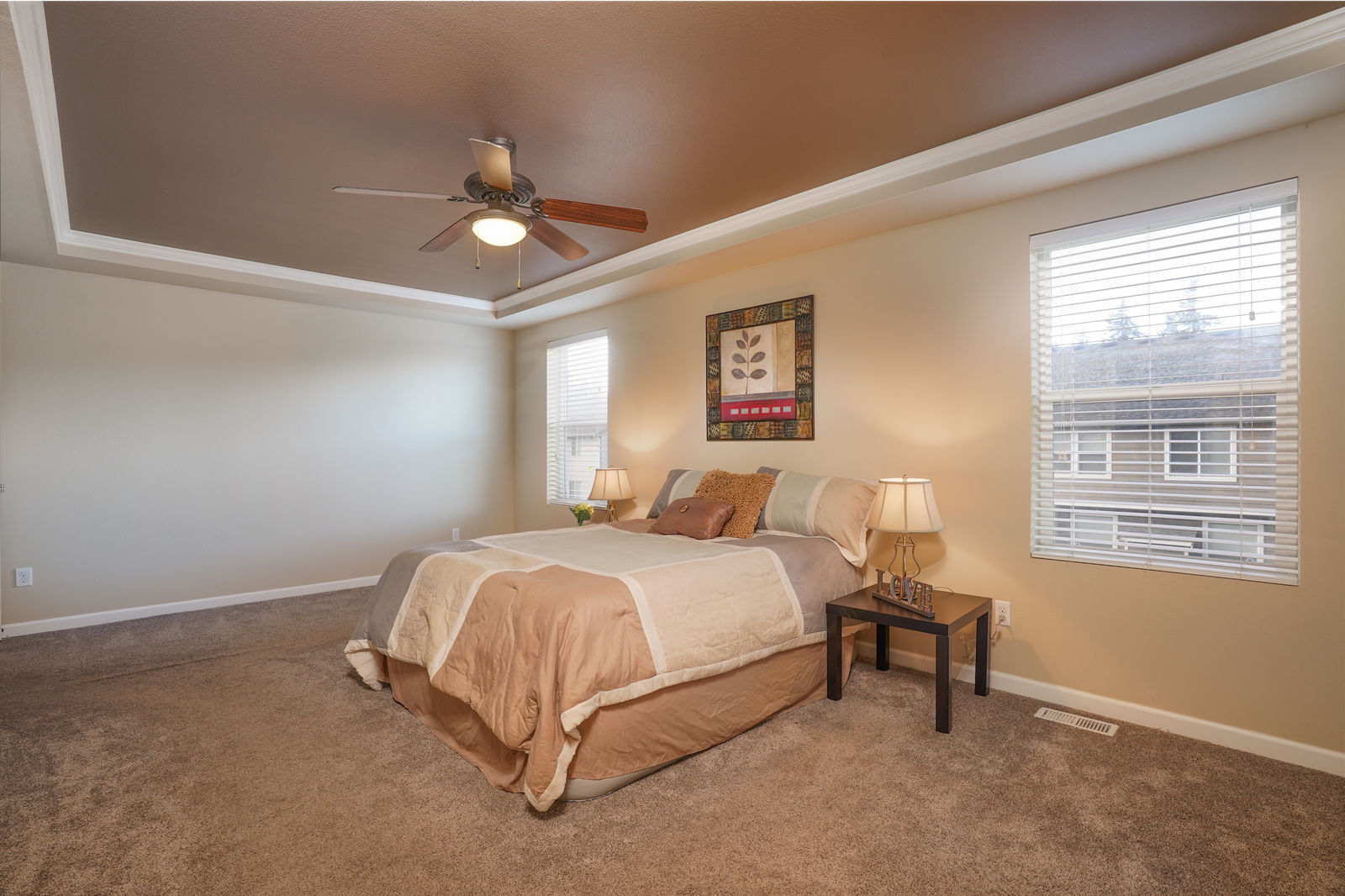 When the weather warms up, this property's outdoor spaces offer ample opportunity for relaxation, play, and entertaining. Barbecue on the back patio, sunbathe while you enjoy the tranquil ambiance that the water feature provides, and let pets and little ones roam the fully-fenced yard.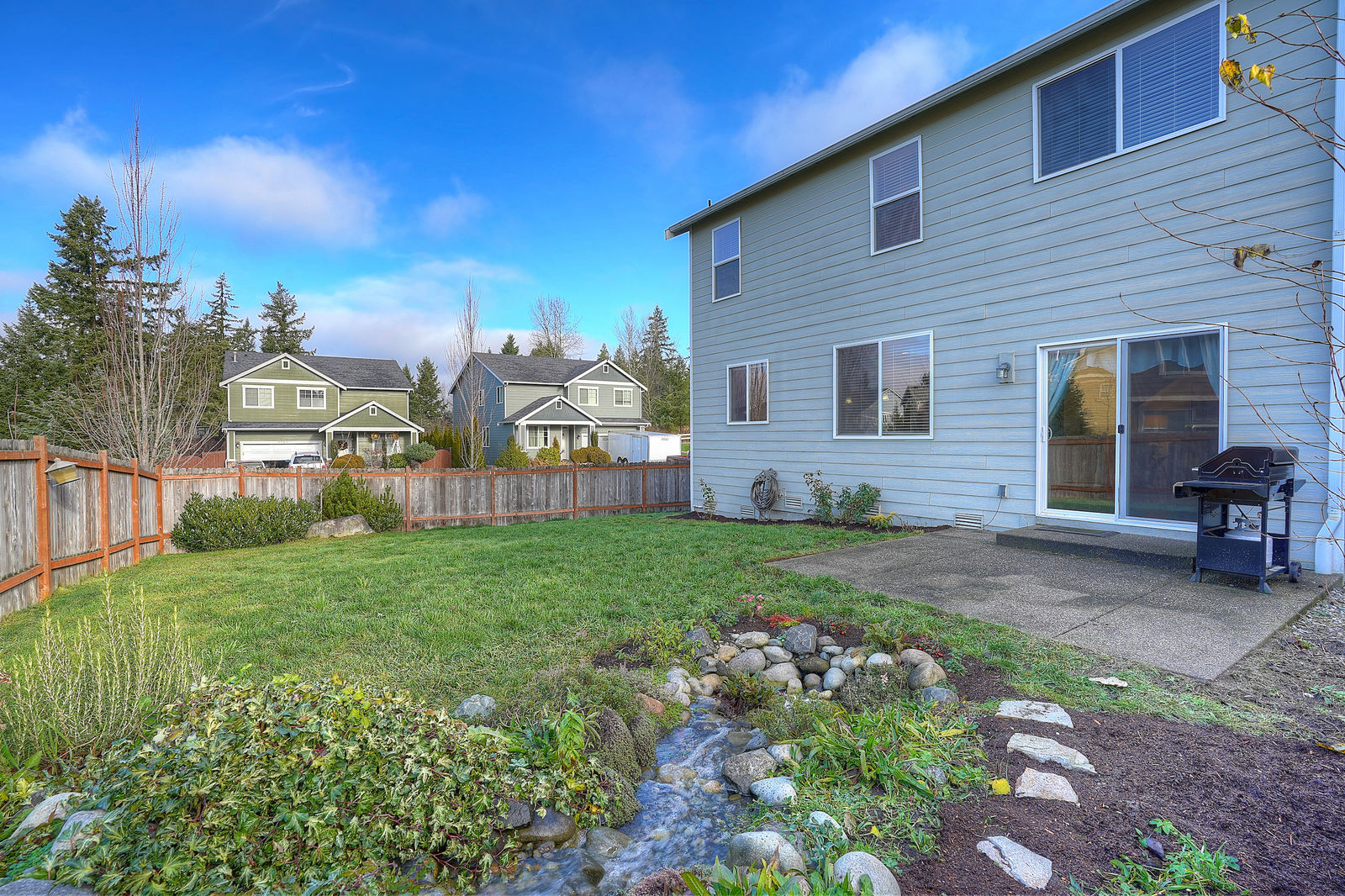 Living in Graham
At 20512 95th Av Ct E Graham, WA 98338, you're merely minutes from schools, grocery stores, shopping, restaurants, services, and more. Meridian is only 0.6 miles away, and places like Safeway, Ace Hardware, Walgreens, Rite Aid, and so much more are only a 4-minute drive from home. For even more options, head north to access Puyallup's South Hill area conveniences, and places like Fred Meyer and WinCo Foods are only 5 minutes away. Those who work on base are also sure to appreciate being just about a half hour from Joint Base Lewis-McChord. 
Interested in learning more? Click here to view the full listing! You can contact REALTOR® Erin Dobrinski online here or give her a call/text at (253) 380-7702, or reach out to REALTOR® Tom Dobrinski online here or give him a call/text at (253) 380-6257.