This one-of-a-kind masterpiece presents a truly rare opportunity in Gig Harbor! Not only are you on 254 feet of gorgeous south-facing waterfront, but this 1.74-acre property also includes a 3,908-square-foot one-story home, a second parcel with a 4-bay detached garage, an in-ground pool, and a long list of additional not-to-miss features! Located at 3210 East Bay Dr NW Gig Harbor, WA 98335, this home on Wollochet Bay is listed for $2,200,000.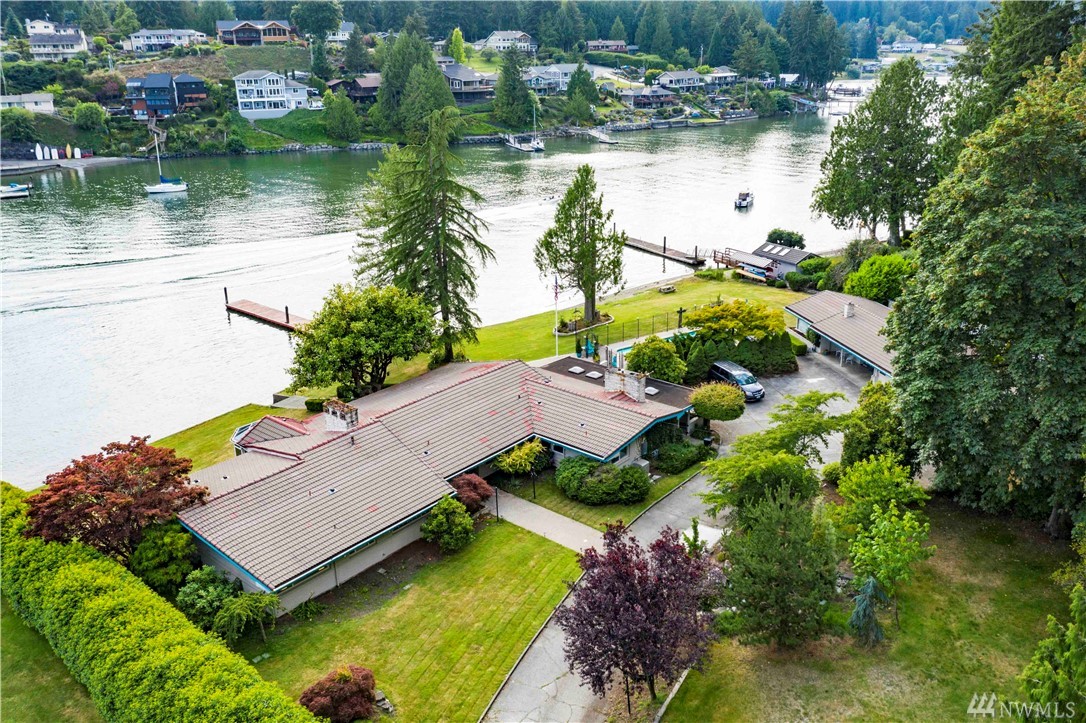 When you'd like to enjoy vacation-ready amenities, this estate offers an idyllic getaway brimming with privacy, lush greenery at every turn, and plenty of space both inside and out. A dock makes it easy to get out on the water and enjoy boating, kayaking, paddle boarding and more, and there's plenty to do on the shore as well! Spend sunny days swimming in the sparkling blue in-ground pool, host memorable parties on the sprawling patio (which is partially covered and includes an outdoor kitchen!), and sunbathe in the serene setting while waving to neighbors drifting by. Paradise awaits!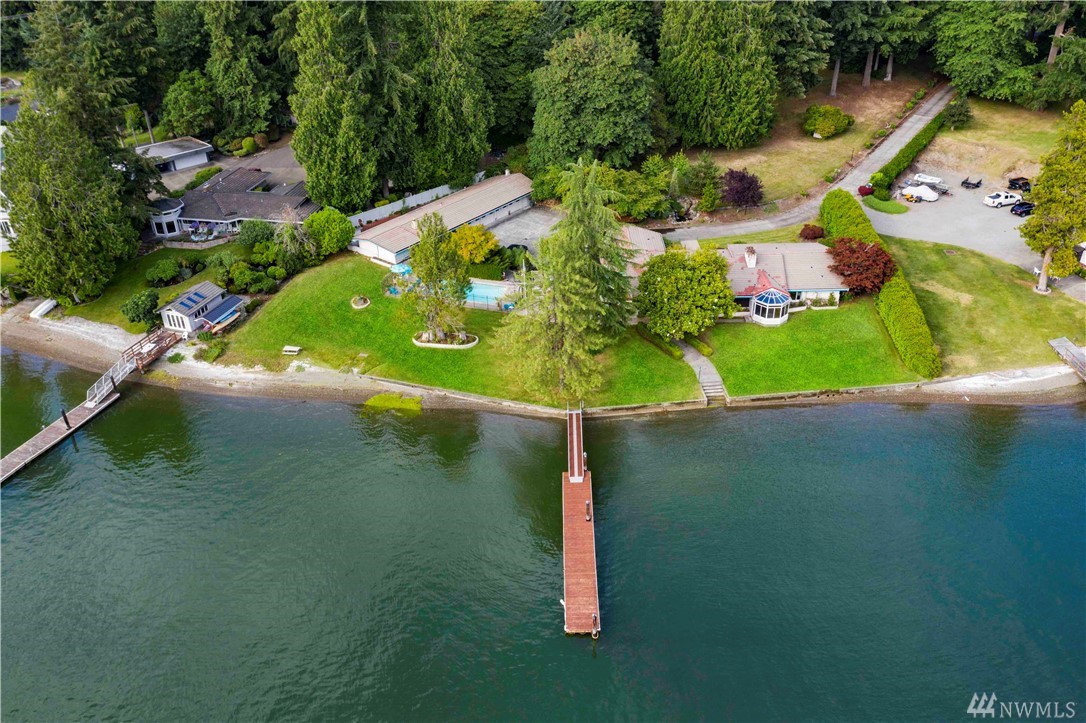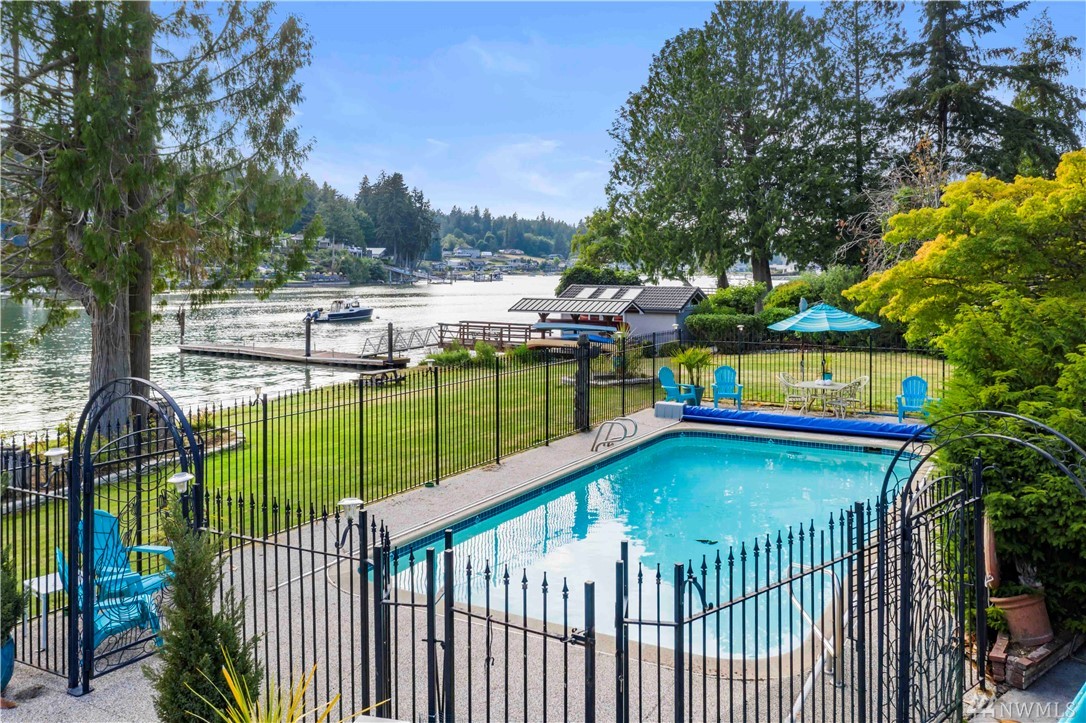 A huge driveway also leads to an incredible 4-bay detached garage, and in addition to an office space (perfect for working from home!), a breezeway also connects to a small apartment. And just wait until you see the main house—this 3,908-square-foot residence was practically rebuilt in 1995, and it's been immaculately maintained over the years.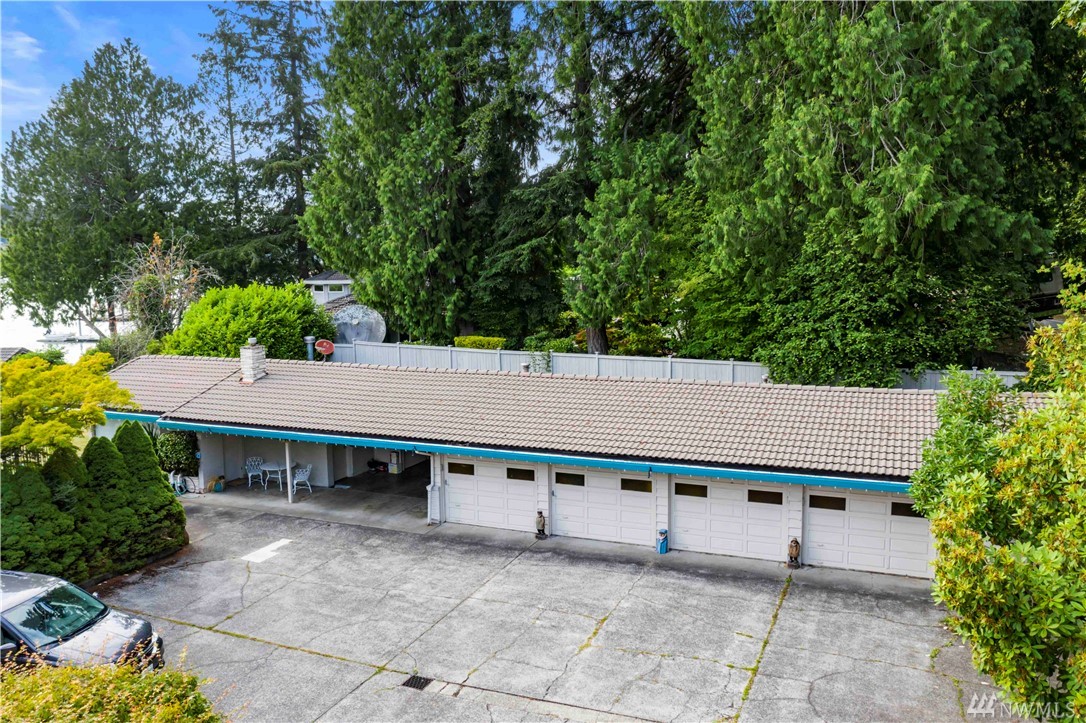 When you first step inside, the entryway guides you into a living room where breathtaking wall-to-wall windows frame views of Wollochet Bay. Vaulted ceilings, a stately fireplace, and exquisite built-ins are all in the mix, creating a sophisticated scene perfect for entertaining. A sun room is right around the corner, offering even more opportunity to take in the views and bask in rejuvenating sunlight!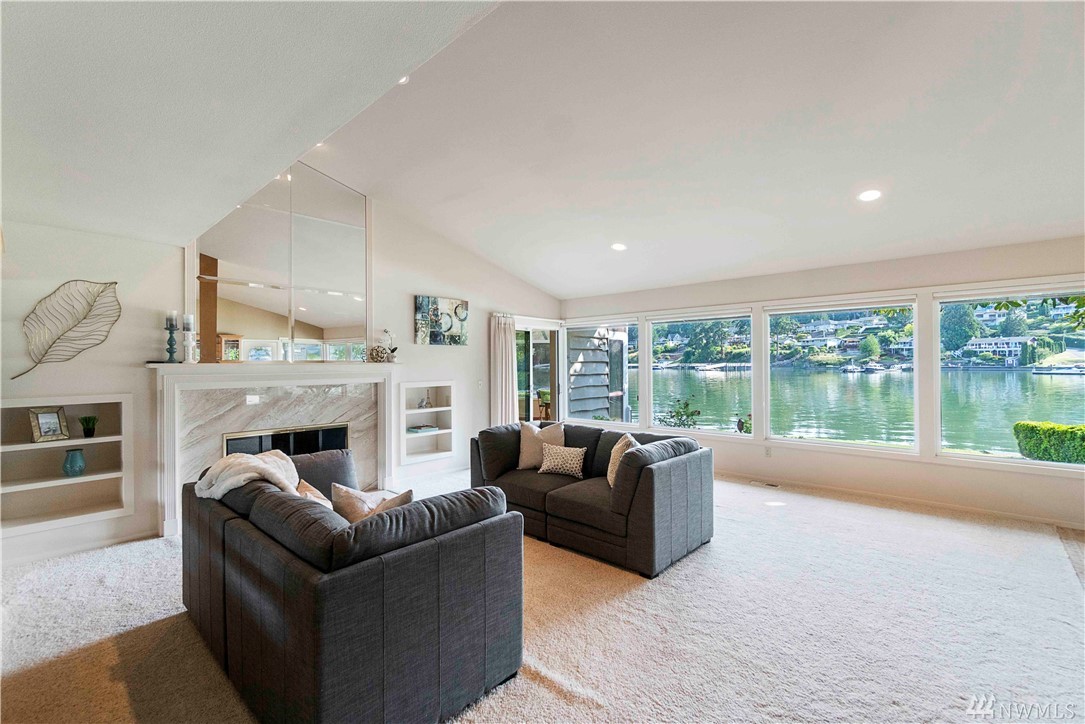 A dining area is an entertainer's delight, and here you have room for a crowd whether you're hosting a big holiday get-together or celebrating a special occasion where everyone you know is invited. A wet bar and built-in storage are in the mix, and right around the corner you'll find even more convenience in the well-appointed kitchen. Generous cabinetry promises space for all of your kitchen essentials, while a large counter offers room to spread out and whip up elaborate homemade meals. And whether you're enjoying a quiet cup of coffee in the dining nook or putting the finishing touches on dinner, picturesque views of the water are at every turn.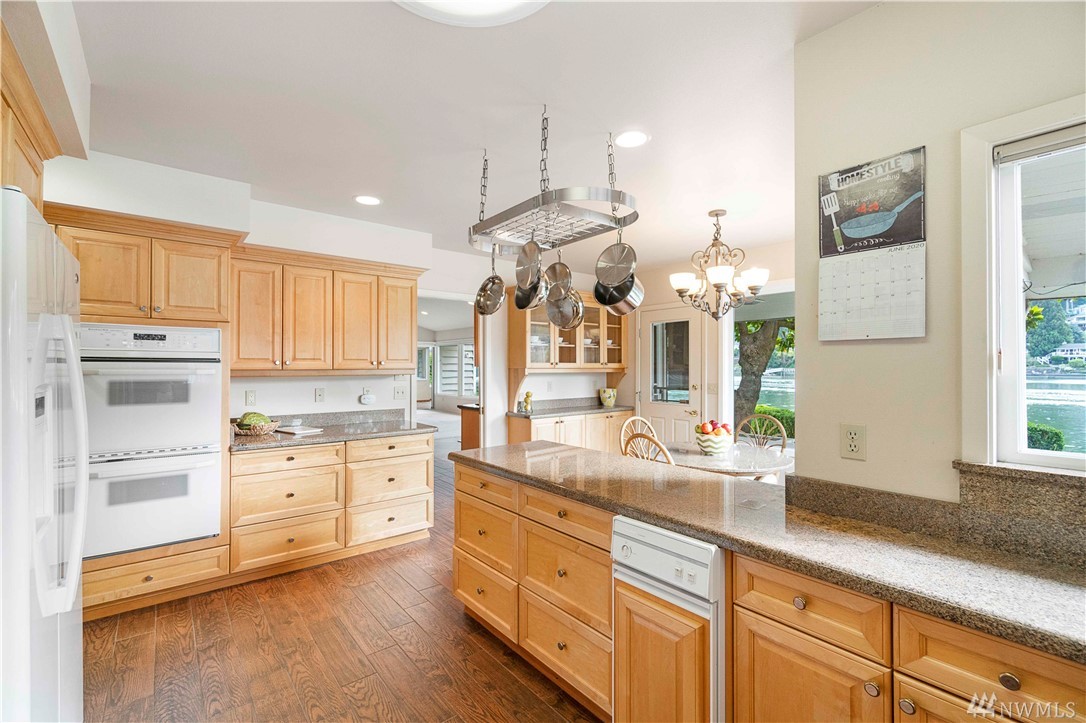 This home's palatial layout also includes 3 bedrooms and 3 baths, and the master suite is truly a wonder. Snuggle up in bed where you can admire water views, and find elegance in the sumptuous ensuite bath. A luxurious soaking tub is ready for indulgent bubble baths, and a walk-in closet is ready to help you stay organized. Find even more storage space and flexibility in the laundry area, which helps to keep the home running as smoothly as possible!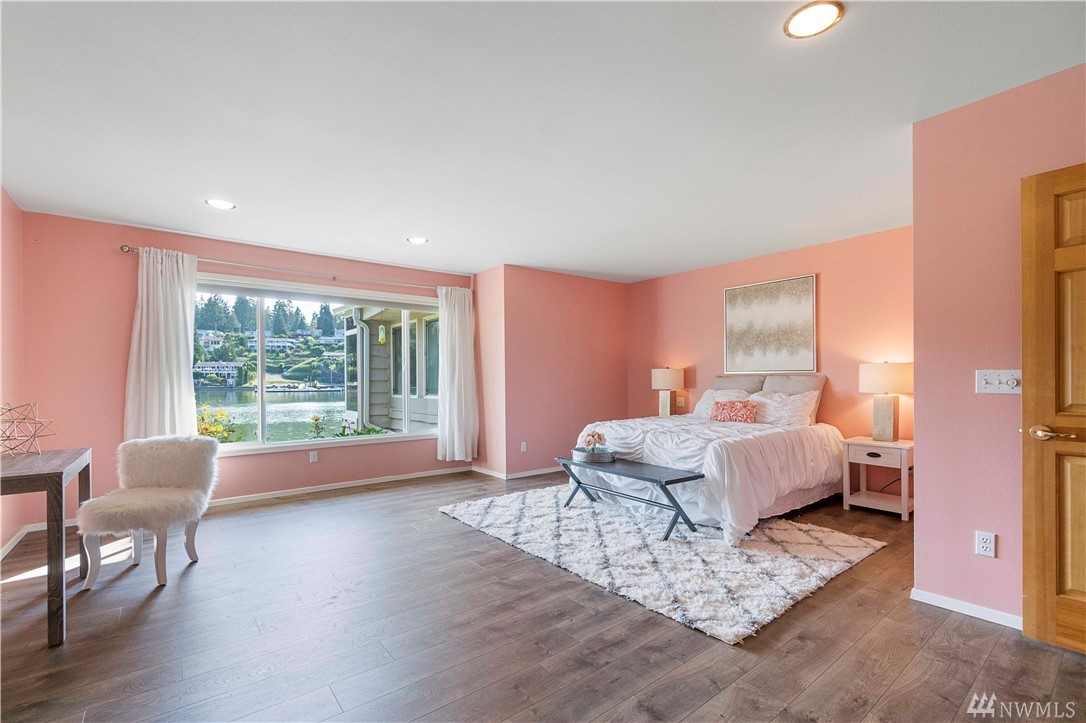 Living on Wollochet Bay in Gig Harbor
At 3210 East Bay Dr NW Gig Harbor, WA 98335, you have a lovely outdoor setting that's all yours, yet you're only a 6-minute drive to Uptown Gig Harbor and Highway 16. At Uptown Gig Harbor you'll find an incredible variety of amenities, and places like Fred Meyer, Harbor Greens, Anytime Fitness, Safeway, Galaxy Theatres, the Gig Harbor Pierce County Library, MultiCare, HomeGoods, Gig Harbor Ace Hardware, and so many other shops and services are all in the area. Dining out is easy here, too—Uptown GH features popular spots like Moctezuma's Mexican Restaurant, Blazing Onion Burger, Applebee's, Starbucks, and many other eateries as well. 
Interested in learning more? Click here to view the full listing! You can contact REALTOR® Erin Dobrinski online here or give her a call/text at (253) 380-7702. You can also reach out to REALTOR® Patty Golob at online here or give her a call/text at (253) 223-5884.