Nestled on an extra-large lot (technically 1.5 lots!) in an incredibly convenient South Tacoma neighborhood, this 1,588-square-foot home is ready for a new chapter! This timeless gem shows off several updates, and in addition to warm and welcoming living spaces along with a wonderfully spacious kitchen, you'll also find 3 bedrooms and 1 bath. One of this property's top highlights is its amazing 3-bay, 952-square-foot detached garage/shop that offers a world of possibilities! Located at 7640 Yakima Ave Tacoma, WA 98408, this South Tacoma home is listed for $475,000.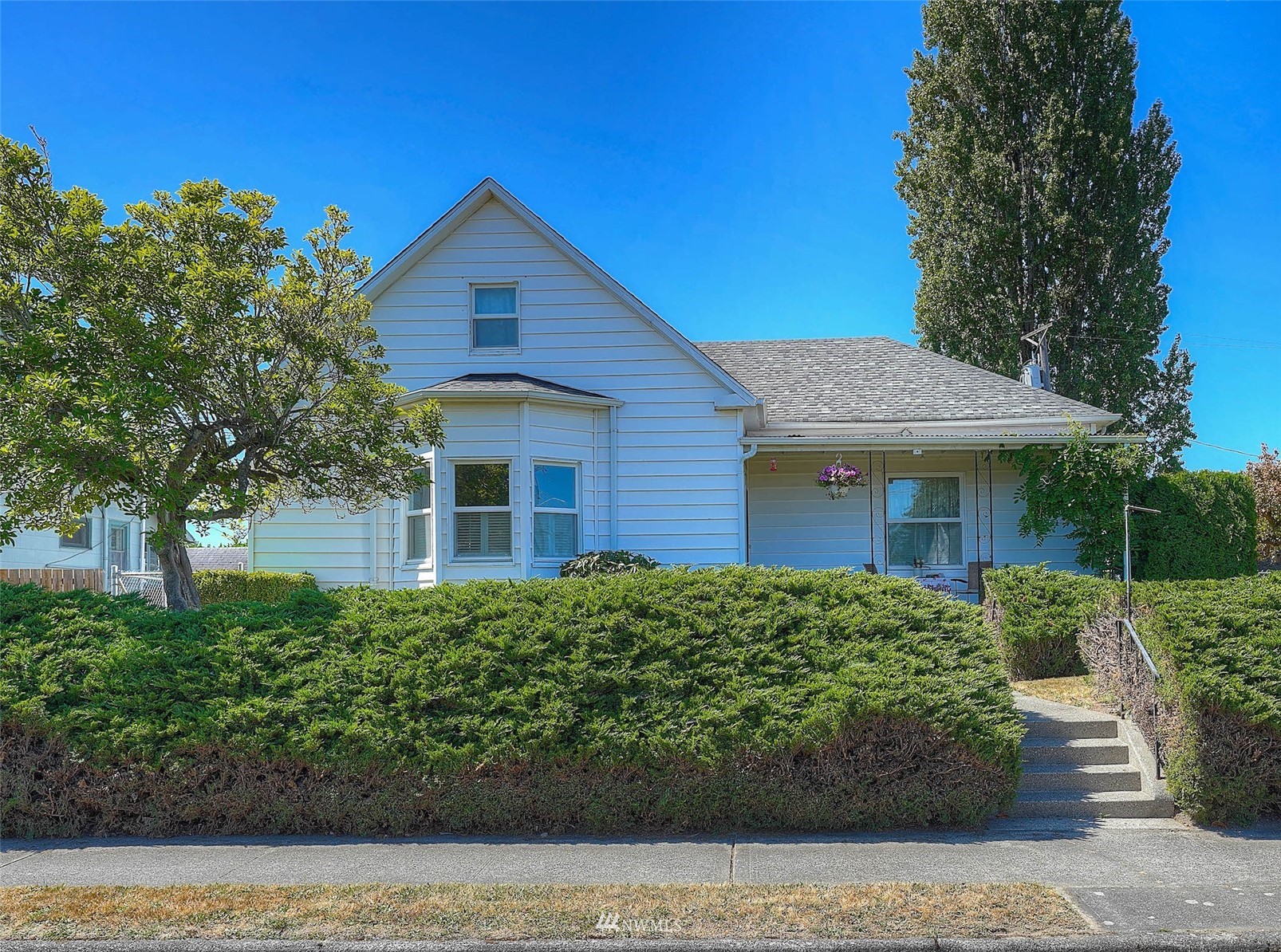 Built in 1902, this historic home shows off plenty of vintage elements along with smart upgrades that ensure it's ready for the future. Discover a well-maintained gas forced-air furnace, and a brand new gas tankless hot water heater, for starters. 
As you approach this home, a classic exterior framed by established greenery greets you, and a cute, inviting front porch offers a shady spot to catch up with visitors. In the front entryway, built-in shelving provides storage and an easy way to keep things organized, and you can also style the shelves to show off your favorite decor. From here, the layout unfolds into a generous living area, and vibrant green elements let this space feel fresh and lively. Eye-catching archways and crisp white trim add character to the space, and newer carpet and newer engineered hardwood floors on the main level add to the refreshed feel as well.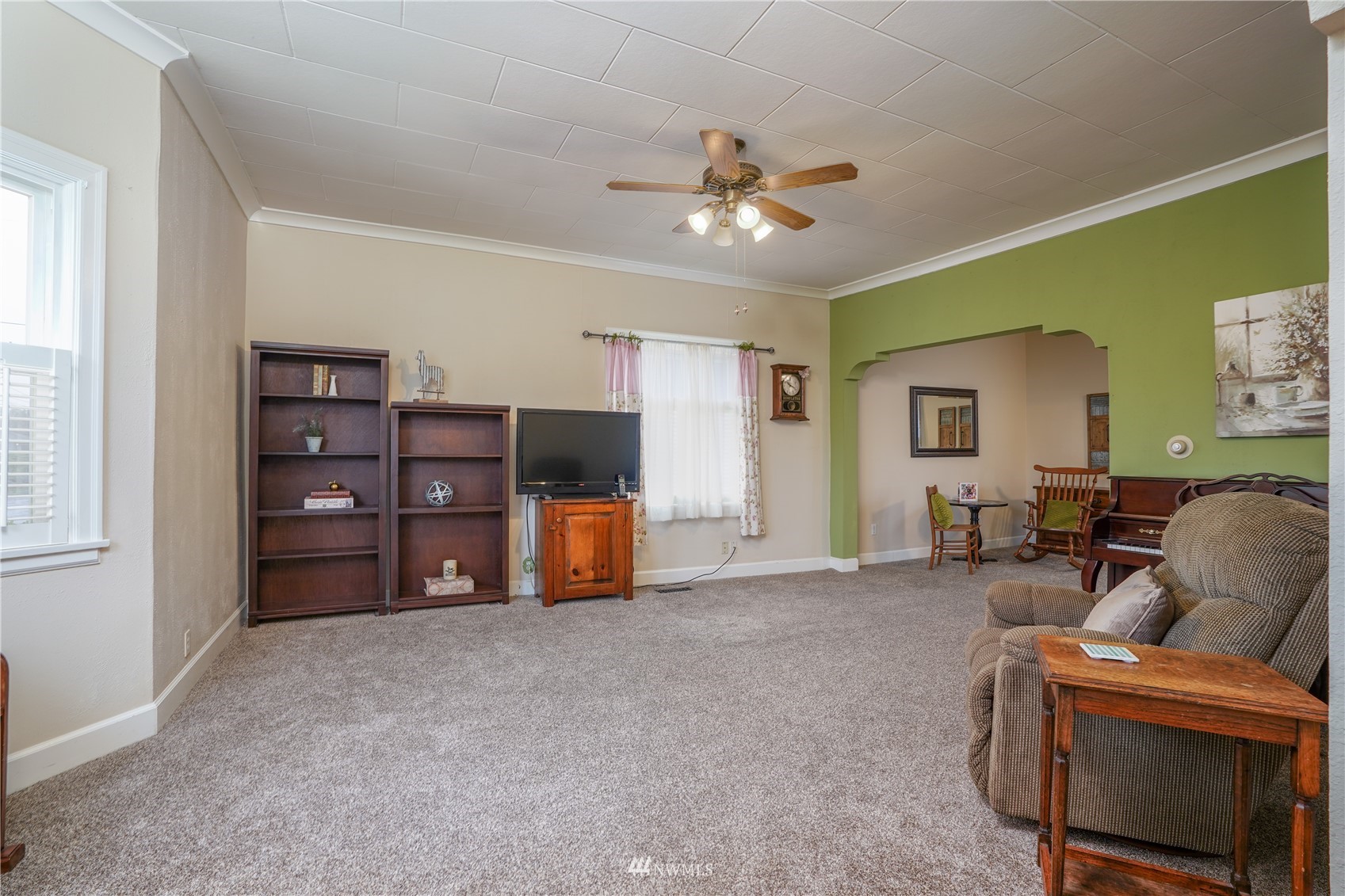 The living room flows right into an expansive dining area, where you'll find more than enough room for a full-sized dining set that's ready for hosting memorable get-togethers and holiday celebrations! You can easily leave the space as is, or you can have fun decorating and infusing your own personal aesthetic into this haven.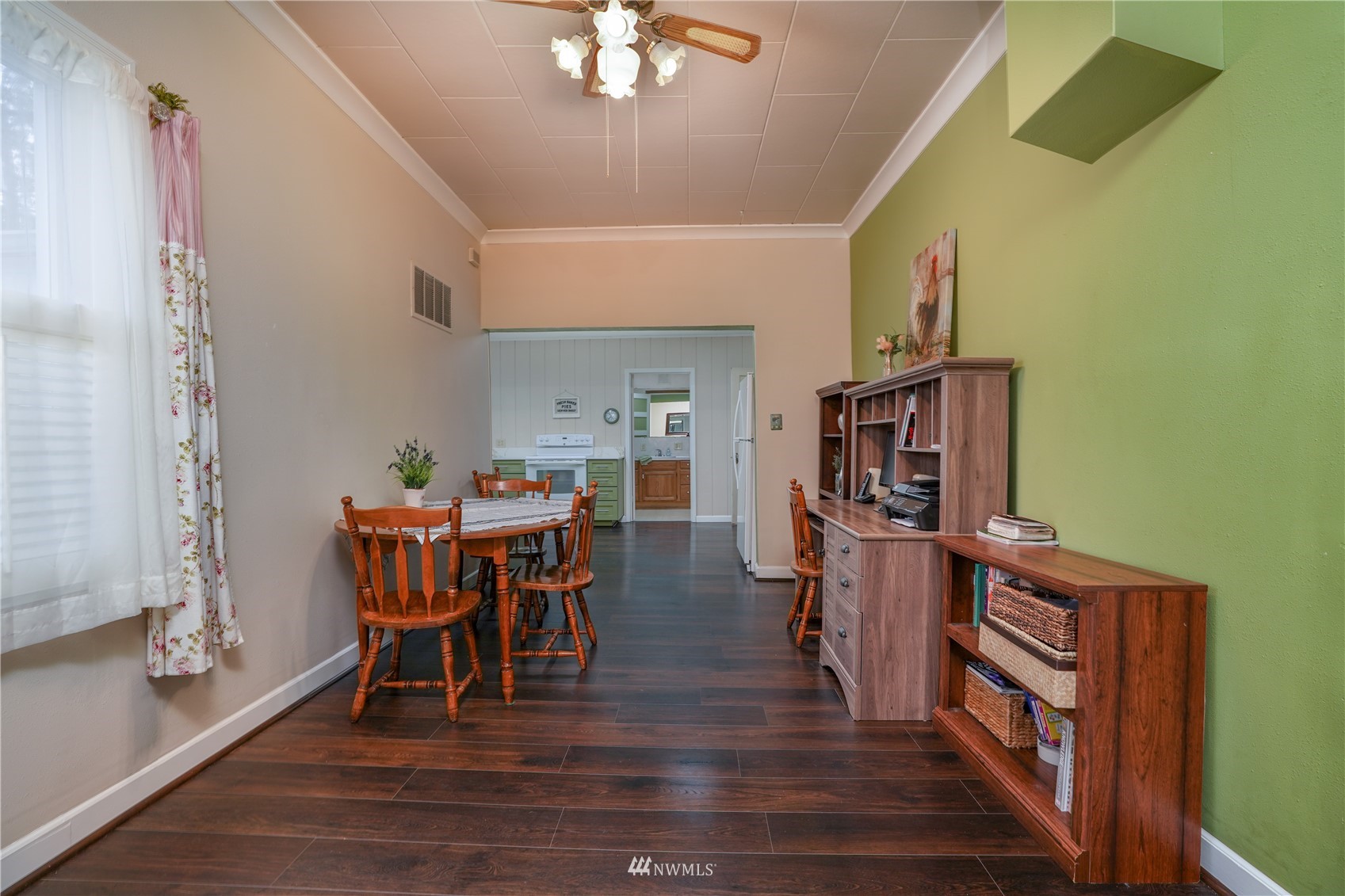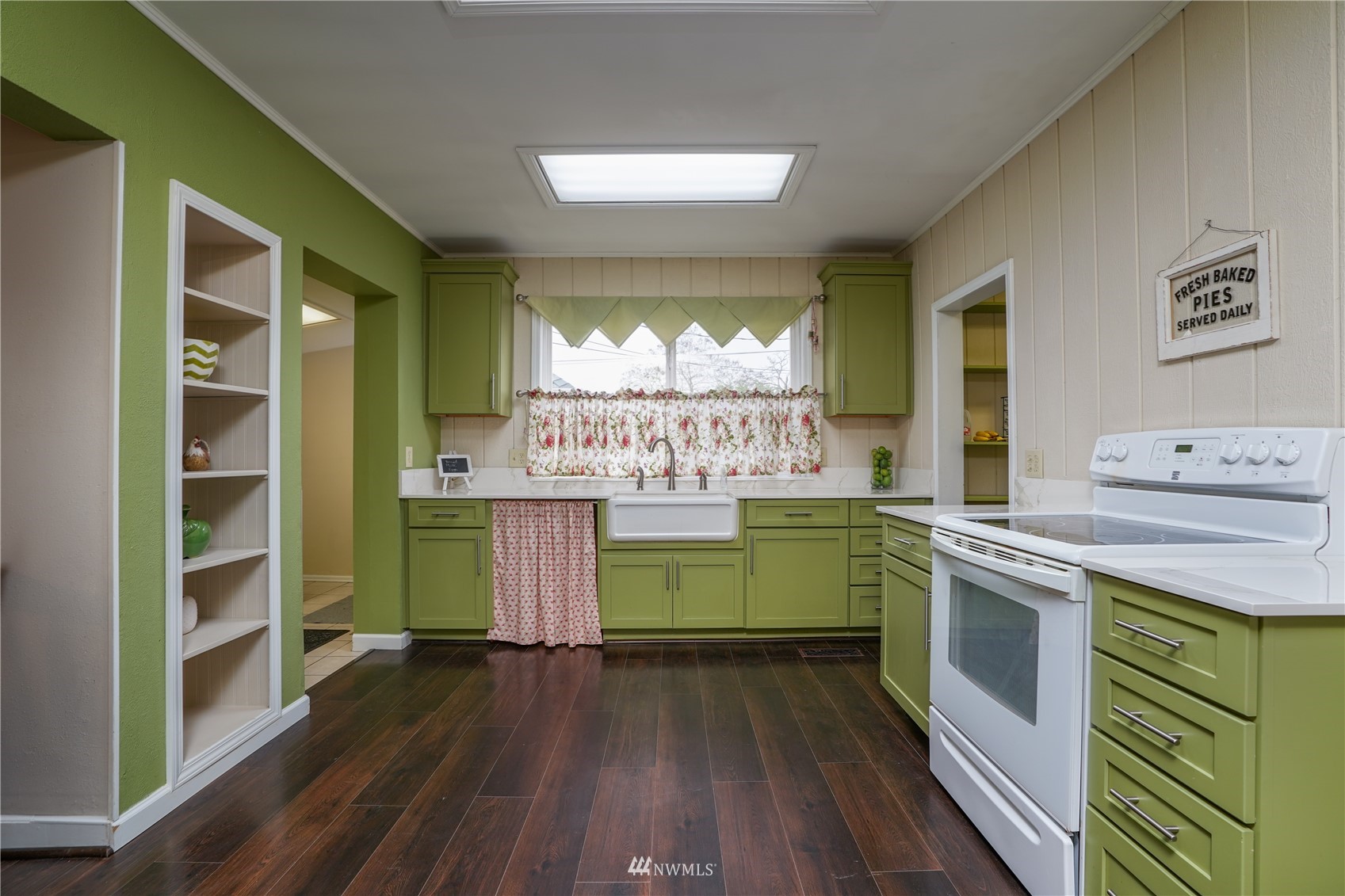 In the kitchen, the same beautiful green adds cohesion with the rest of the main level. Updated kitchen counters rest alongside ample storage options, which include a huge walk-in pantry with built-in shelving, and a stylish built-in shelf in the kitchen where you can display cookbooks, favorite dishware, and other stylish decor. A large laundry/mud room offers space for storing household essentials, and also offers access to the backyard. Plus, all kitchen appliances and the washer/dryer stay. 
The main level also includes one bedroom and an adjacent full bath. As you head upstairs, find new carpet on the stairs and in the 2 upstairs bedrooms as well. There's also handy under-the-stairs closet storage space.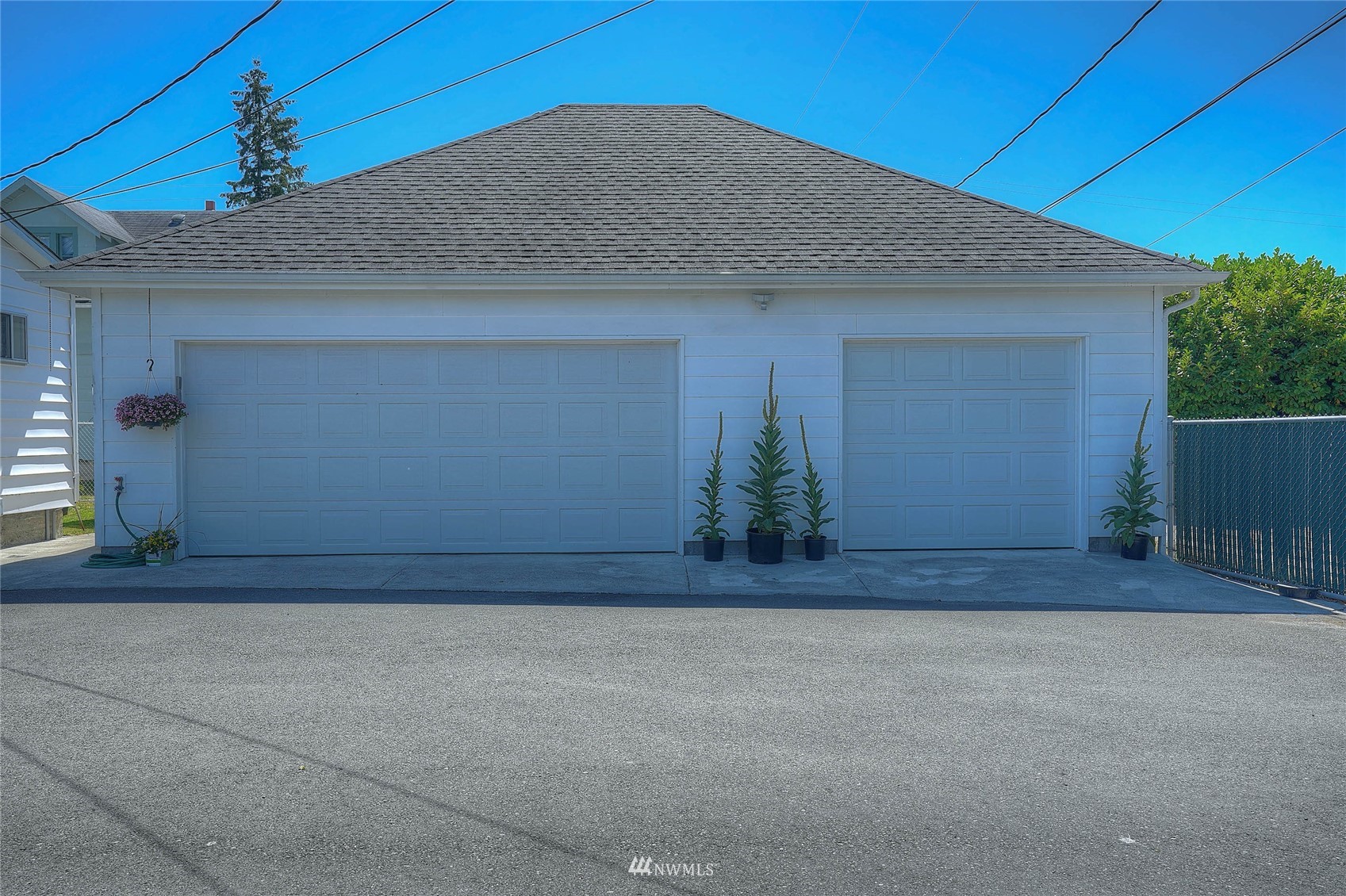 The rest of this property is replete with even more attractive features—garden beds, trees, and a spacious lawn are all in the mix. And of course, the standout highlight here is the incredible 3-bay, 952-square-foot detached garage/shop! An extra-large driveway/parking area leads up to the garage/shop, and there's plenty of parking (both inside and out), room for storage, and tons of space for projects!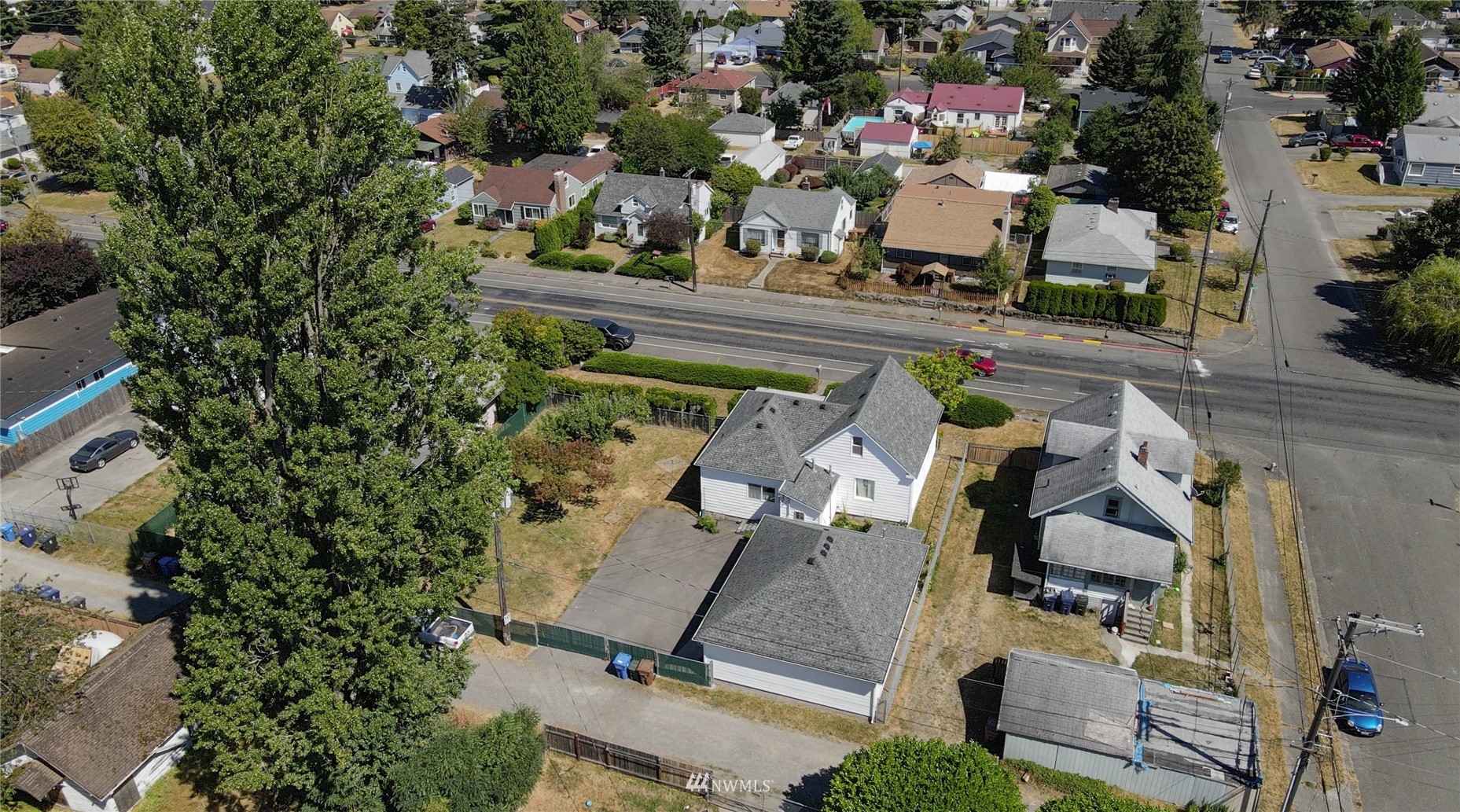 Living in South Tacoma 
At 7640 Yakima Ave Tacoma, WA 98408, you're in a wonderfully convenient location that's central to several top amenities and attractions. For starters, when you need to make a quick run to the grocery store, Fred Meyer is only half a mile away. Even more shopping and dining is to the west along I-5; WinCo Foods, The Home Depot, Olive Garden, Applebee's, Famous Dave's Bar-B-Que, and many other conveniences are merely minutes away. Interstate-5 is right there as well, just 3 minutes from home. Beautiful Wapato Park is less than a mile away, and here you can enjoy the trail that wraps around Wapato Lake, visit the off-leash dog park, and more. Charlotte's Blueberry Park is also less than a mile away. 
Interested in learning more? Click here to view the full listing! You can contact REALTOR® Erin Dobrinski online here or give her a call/text at (253) 380-7702, or reach out to REALTOR® Tom Dobrinski online here or give him a call/text at (253) 380-6257.