Peaceful country roads lead the way home to this cute and charming bungalow on 1 acre in Roy! Situated on a quiet street and nestled in a haven of natural beauty, this home-sweet-home shows off a picturesque Pacific Northwest setting. The 960-square-foot bungalow includes 2 bedrooms, 1 bath, an inviting living space and open kitchen, plus a laundry area. If you need room for parking and projects, you're in luck—this property also includes a 168-square-foot A-frame outbuilding, and a 1,080-square-foot pole barn-style detached garage/shop. Located at 509 310th Street E Roy, WA 98580 and close to Yelm, Graham, Eatonville, Spanaway, Joint Base Lewis-McChord, and more, this Roy home is listed for $425,000.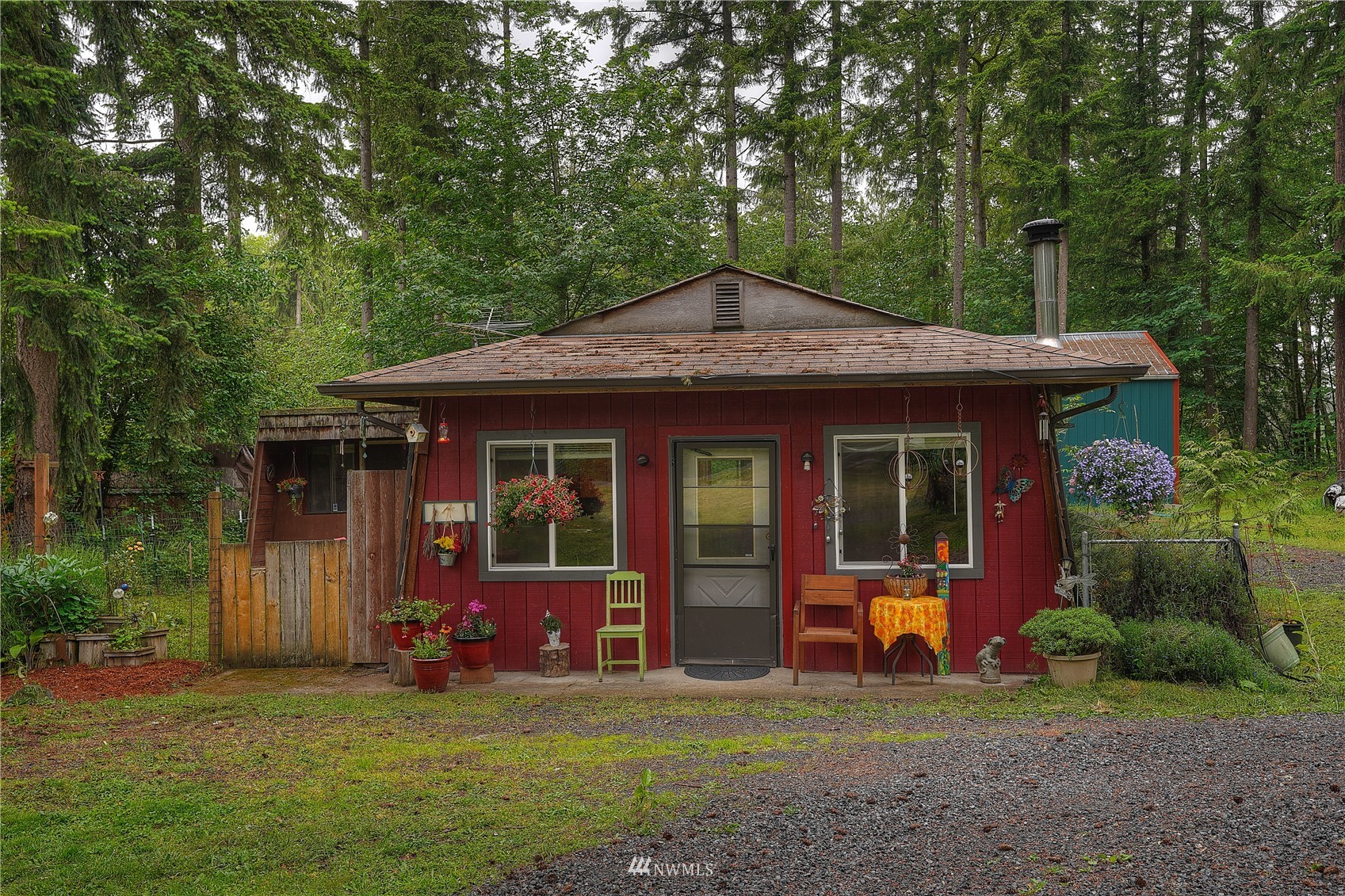 This lovely bungalow offers you your very own rustic retreat where you're far from the hustle and bustle of city life. A storybook atmosphere delights from the moment you arrive home, and the front door opens up into this cabin-inspired abode. Gorgeous wood panel walls and ceilings grace the living room and dining room, while a fireplace in the corner adds to the cozy character. Imagine arriving home from work to enjoy a hot meal alongside a warm fire on chilly winter evenings, and then getting a good night's sleep thanks to the tranquil setting… the simple life is a good life!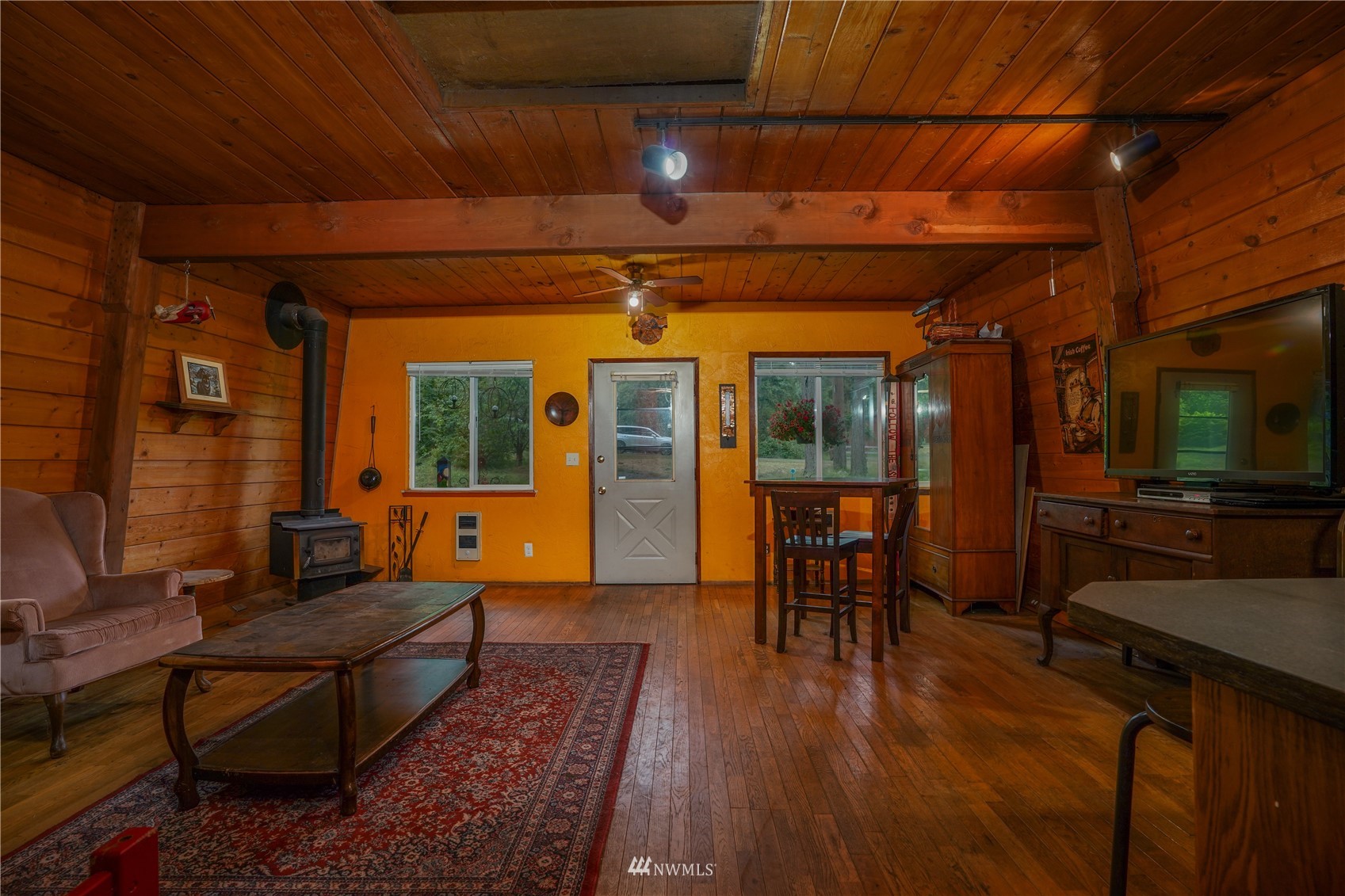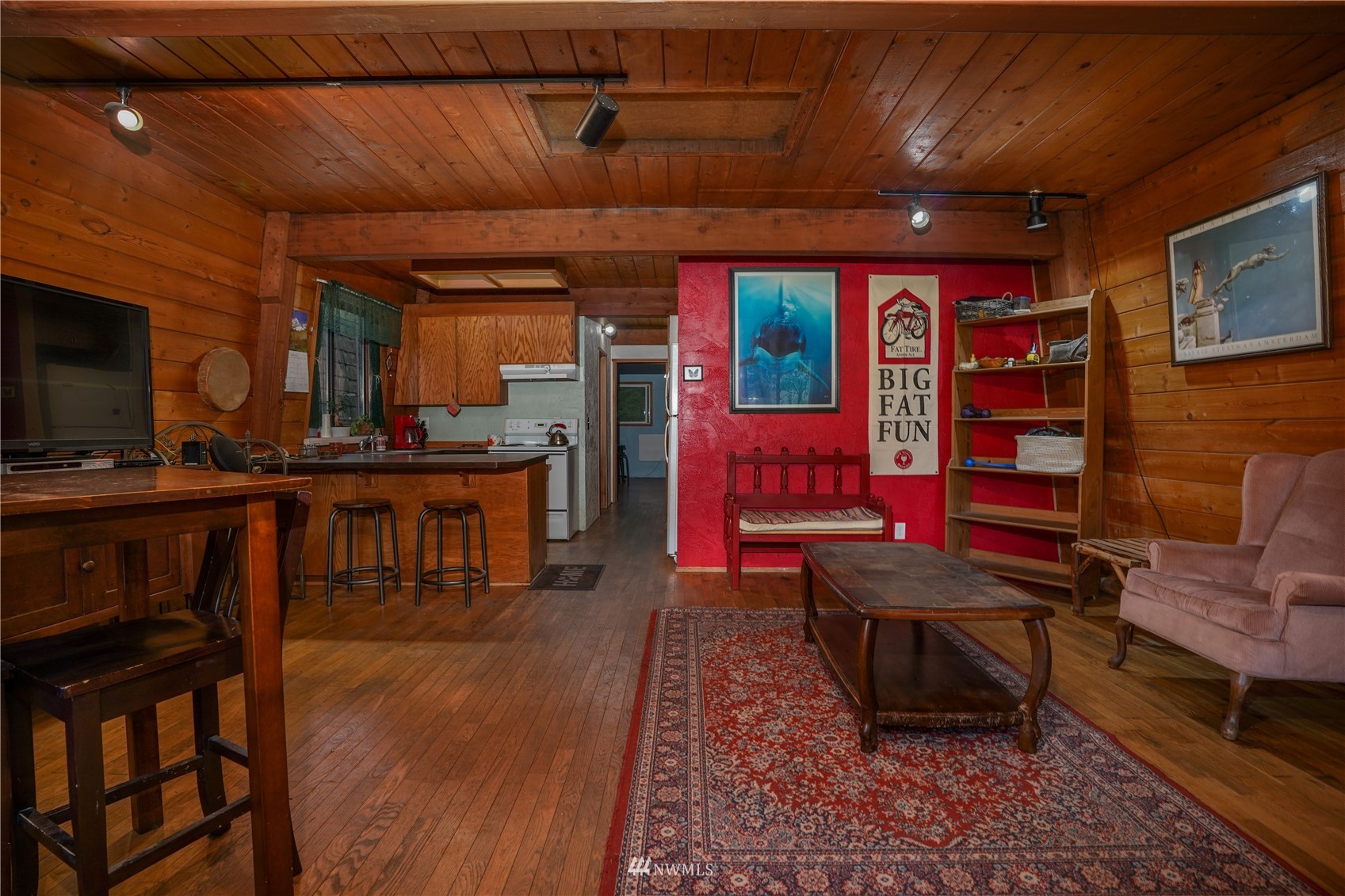 There's space for a dining area, and bar-style seating at the kitchen counter as well. The kitchen has everything you need, and a view out the window over the sink is perfect for checking out the weather and enjoying some natural light.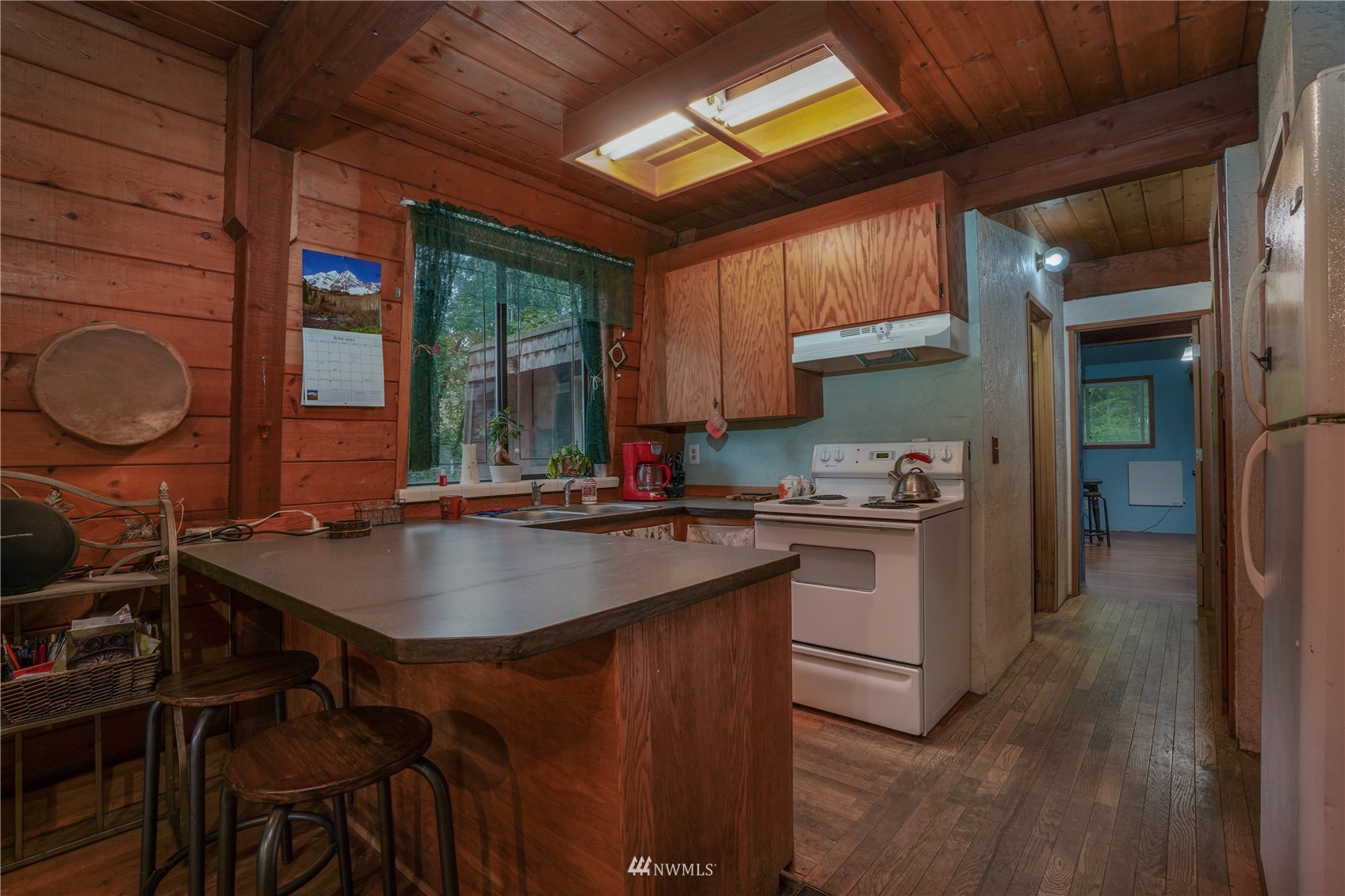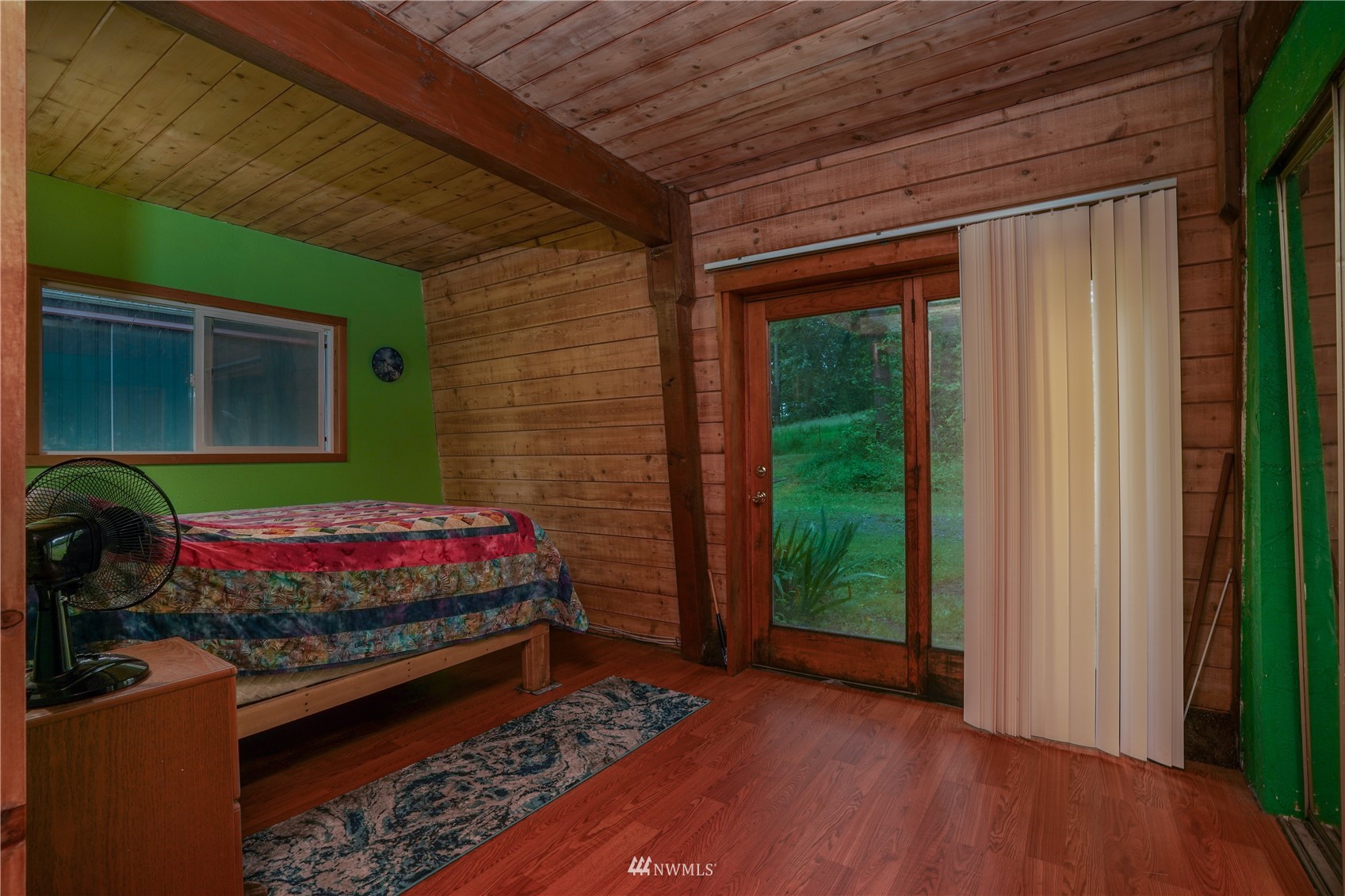 2 bedrooms and 1 full bath provide the perfect amount of square footage for rest, hobbies, and organization. In both bedrooms, radiant wall heat panels are ready to keep you toasty. Snuggle up in bed listening to the rain pitter patter outside, and on hot summer days, leave the door open in the bedroom for a breeze while you take an afternoon nap. This bungalow is ready to become your private sanctuary!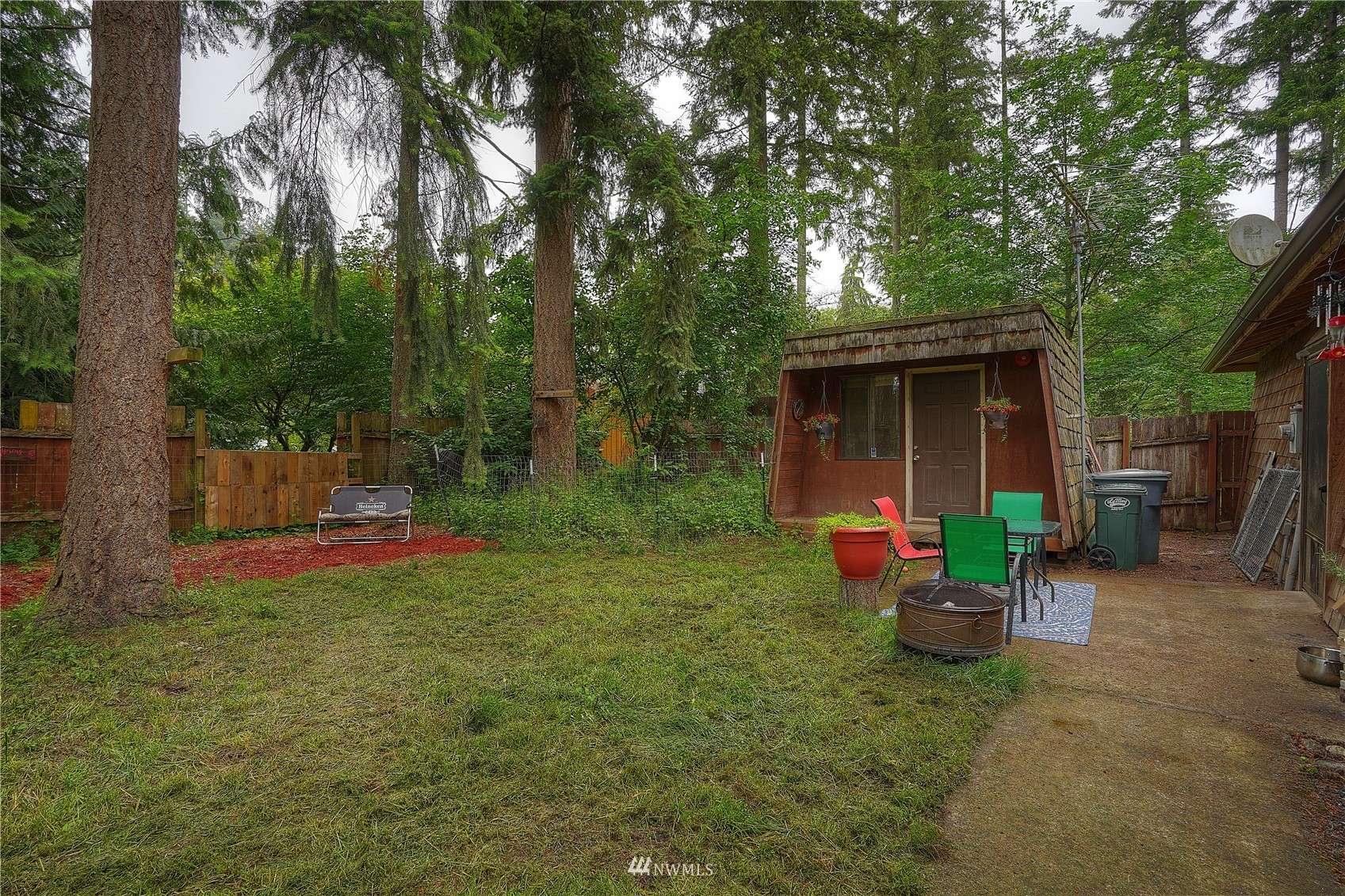 A laundry area provides access to the side yard and the 168-square-foot A-frame outbuilding, which is conveniently heated and comes with power. It's ideal for projects and storage, or could be transformed to serve some other purpose. There's also a 1,080-square-foot pole barn-style detached garage shop and plenty of space for RV parking. If you've been dreaming about having room to really spread out and work on projects, your opportunity is here!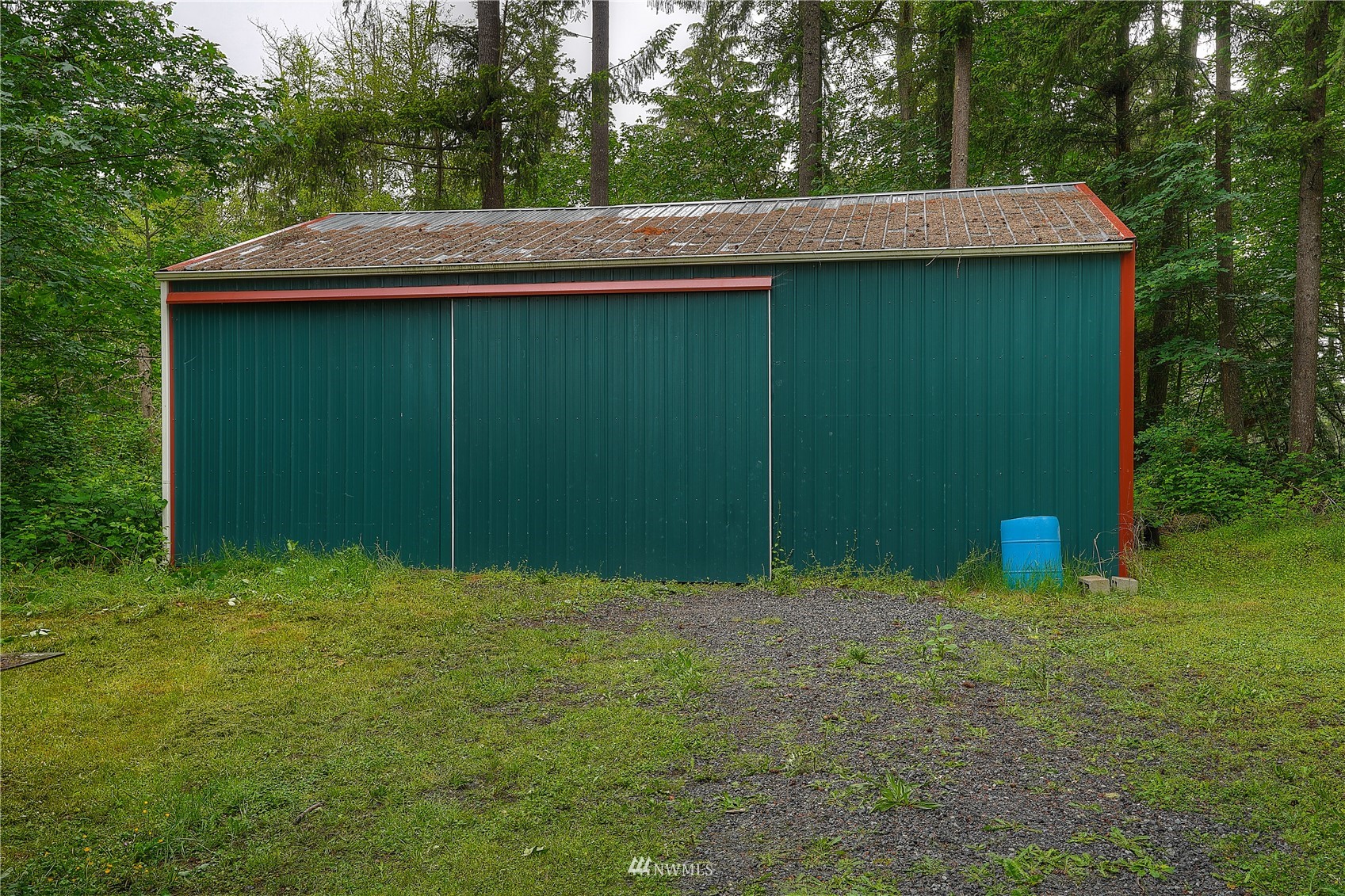 This property's lush surroundings also offer a picturesque backdrop whether you're hanging out on the patio, putting your green thumb to work while you garden, grilling up dinner with friends, or roasting hot dogs around the fire pit. Pure bliss! 
Living in Roy
At 509 310th Street E Roy, WA 98580, you're just 13 minutes to the heart of the small town of Roy. For access to large grocery stores, shopping opportunities, popular dining spots and more, head to nearby cities like Spanaway (~13 minutes), Yelm (~16 minutes), Graham (~18 minutes), and Eatonville (~20 minutes), for example. Joint Base Lewis-McChord is also close by if you need to commute to base. One of the best things about this location is how close you are to outdoor adventure—head out for just an afternoon of exploration, or spend a long weekend hiking, fishing, boating, camping, horseback riding, and more. 
Interested in learning more? Click here to view the full listing! You can contact REALTOR® Erin Dobrinski online here or give her a call/text at (253) 380-7702, or reach out to REALTOR® Tom Dobrinski online here or give him a call/text at (253) 380-6257.