Have you heard? Rates are at an all-time low again, this time in the 3's! Attached is a chart that provides evidence of current historic rates. For buyers, this means you can buy a little more house or it may mean that you can save a few dollars if you stay at your chosen shopping price. But don't delay – inventory continues to shrink and sales volume is rising. The good news for sellers is that this means you can "dig your heels in" a bit and hold to your asking price (provided it's in the range of where you will appraise). But negotiate wisely, as appraisal value doesn't always match market value. Let the negotiating fun begin!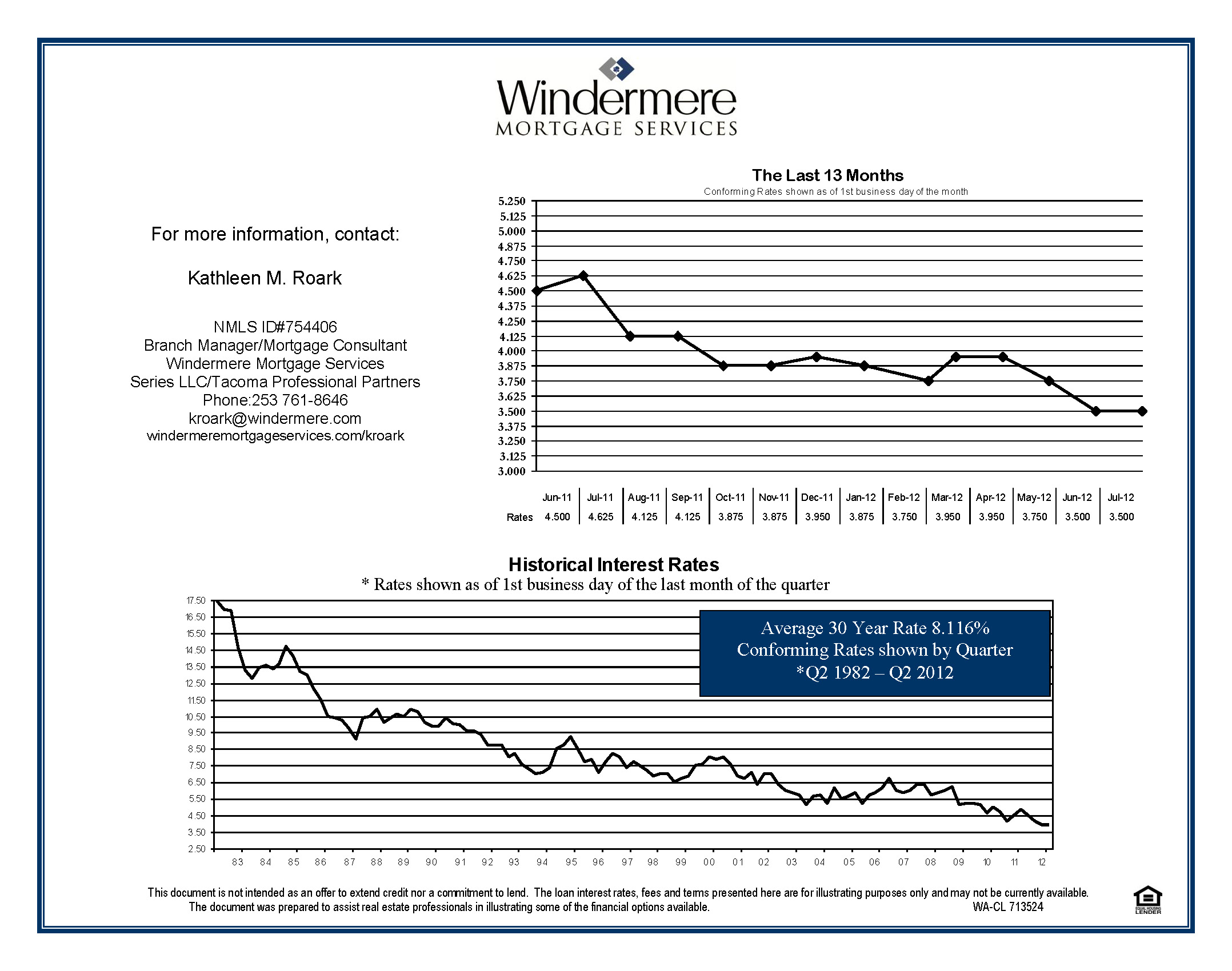 I have been surprised and delighted to receive comments from readers thanking me for sharing statistics in a reader-friendly manner, plus requesting that I keep the updates coming.  OK, so here are Trendgraphix April stats for Puyallup:  for short sales, there are 127 active short sales, 24 pending shorts and only 9 closed sales in April.  This is a measurable decrease in all short sales categories, particularly the closed transactions.  Not sure why, but I will be investigating.  Bank-owned stats stayed pretty similar, i.e. foreclosed properties are selling quickly! April shows more traditional sale homes listed – very typical for this time of year – and fewer pendings than the previous month, fewer closed sales for traditional sale properties.  I found that surprising, since the market remains busy and I, on a personal note, have closed mostly traditional sales (versus shorts or bank-owned sales) this past month.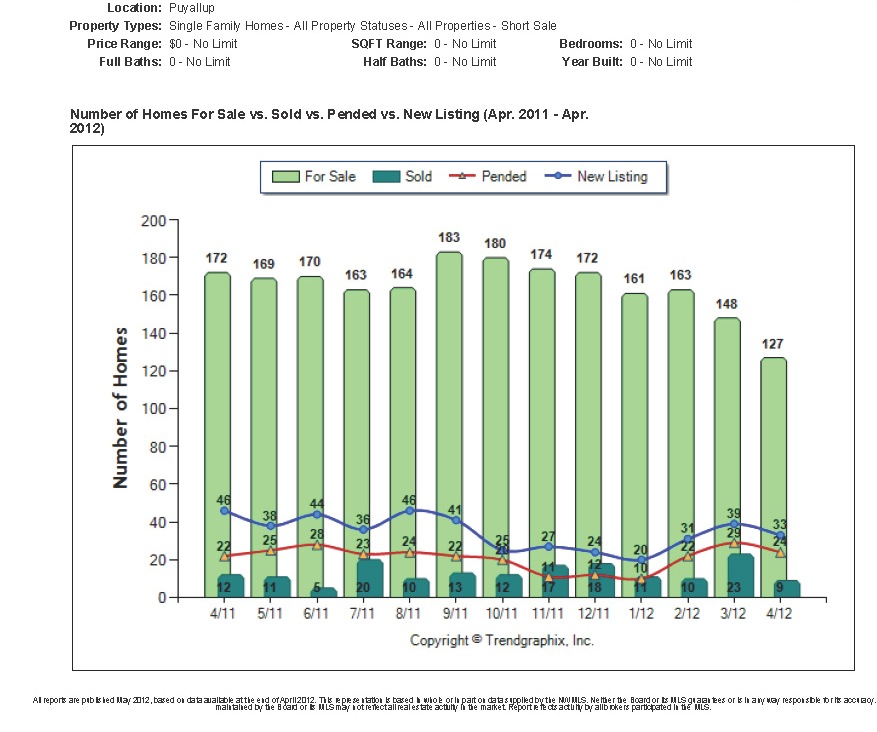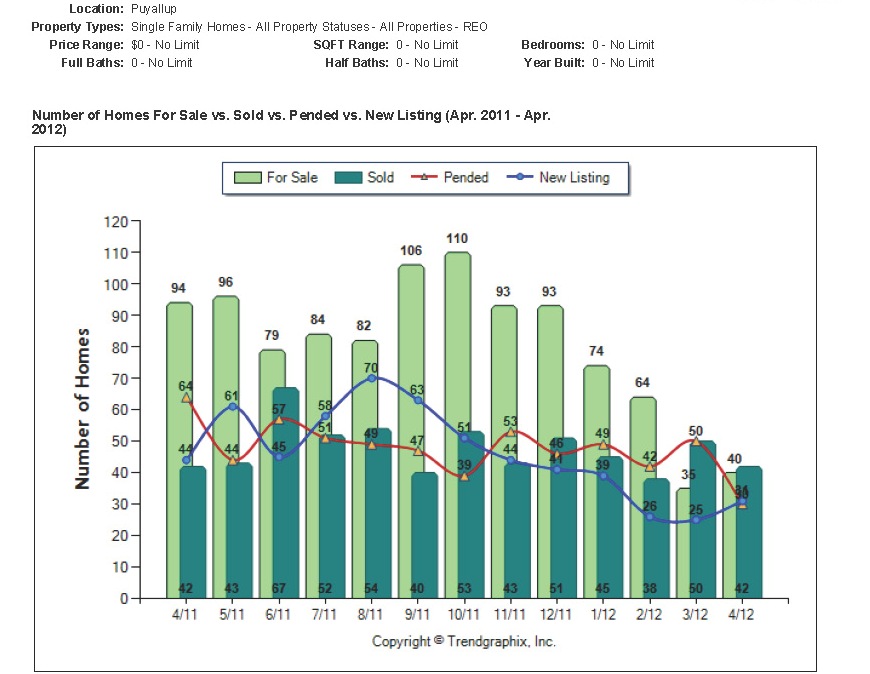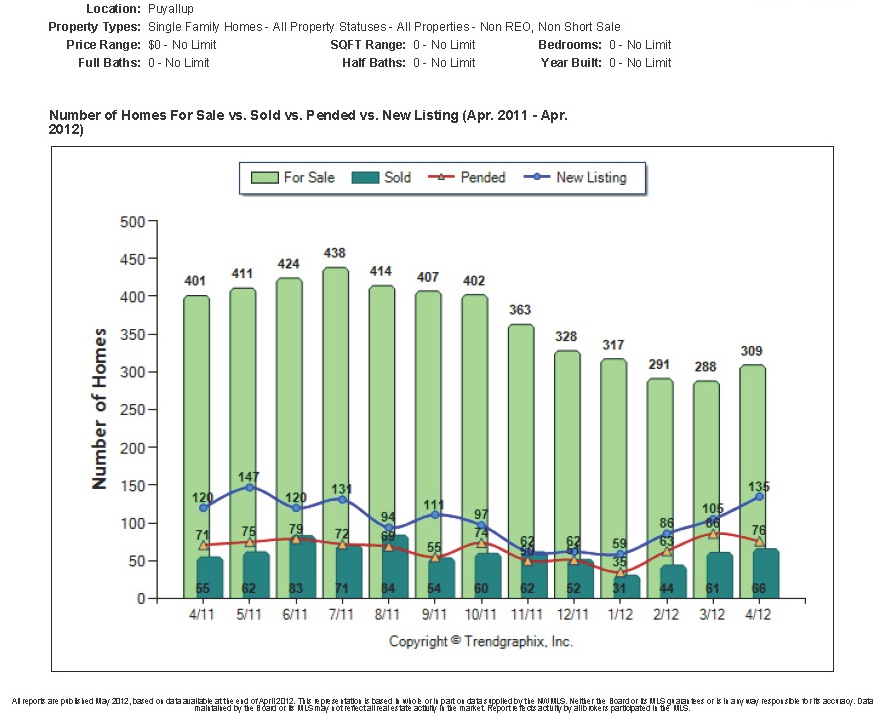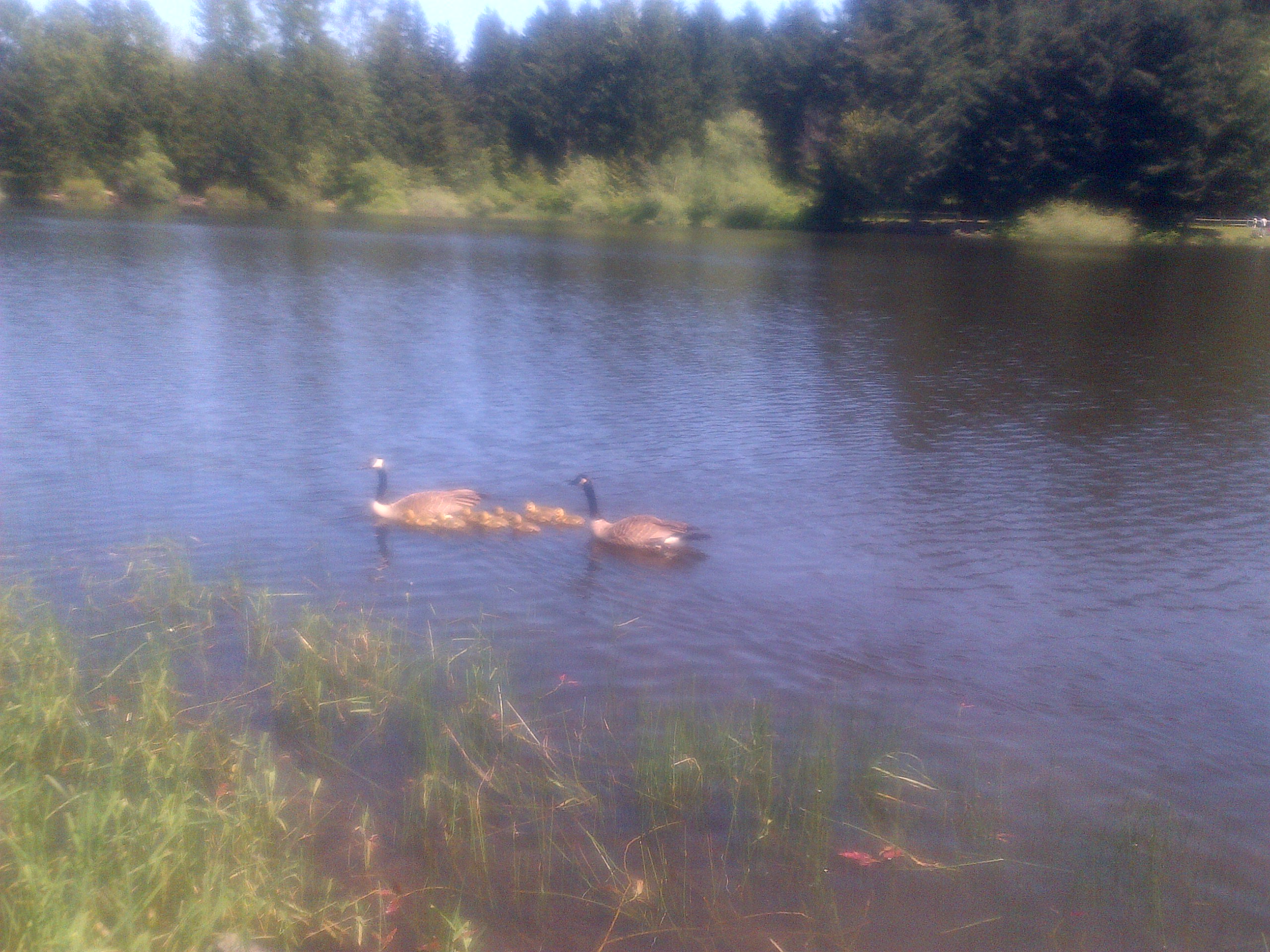 Looking for a wonderful way to relax and unwind?  Try beautiful Bradley Lake Park, just at the base of South Hill.  This great park features walking trails, fishing for the kids, lots of green grass, picnic tables and the tranquility of the lake.  My daughter, Shannon, and I enjoyed a picnic on Mother's Day!  This is a sweet time of year to be there – lots of little ducklings have hatched and you can see them waddling along the lake and practicing their new-found swimming skills.  Bradley Lake Park – another great reason to live in Puyallup!!
I have lots of clients who call and say "I want to buy a short sale".  My response always is: " Short sales are a great option, but not always a great fit for every buyer, in light of their goals. Why do you want to buy a short sale? And let's talk about your goals."   The most recent statistics (March 2012) show that there are 158 active short sale properties listed in Puyallup (including Edgewood).  Stats also show only 28 pending short sales in March and even fewer – 23 – closed this past month.  Not very good odds, unfortunately – about 1 in every 6 are actually closing the sale.  Also, most listing prices for short sales are not bank-approved prices, so there's no guarantee about the attractive price tag.  On a positive note, the majority of my clients who have chosen to purchase a short sale home have been successful – they just require some flexibility and a lot of patience! For more information about short sales, please give me a call!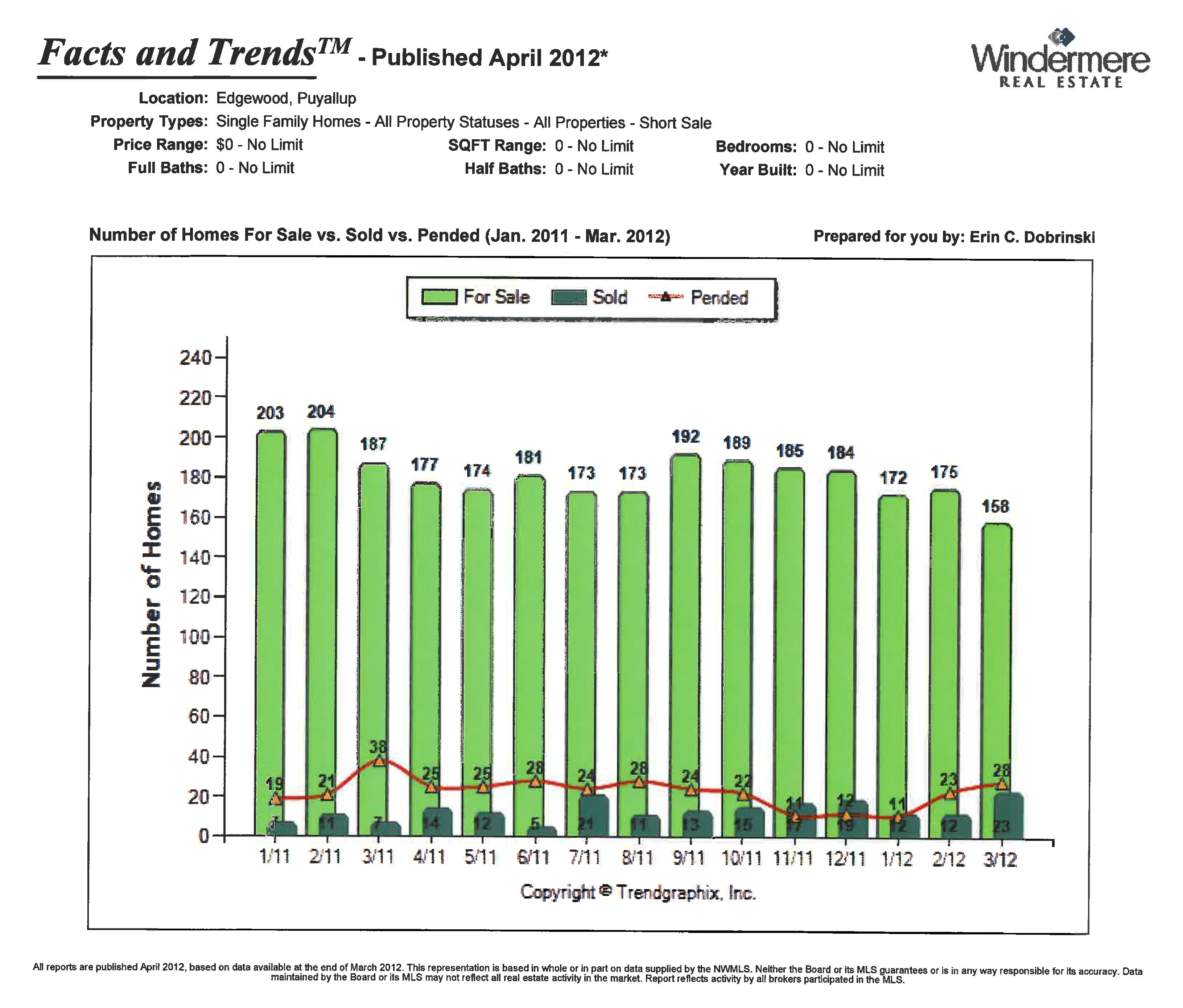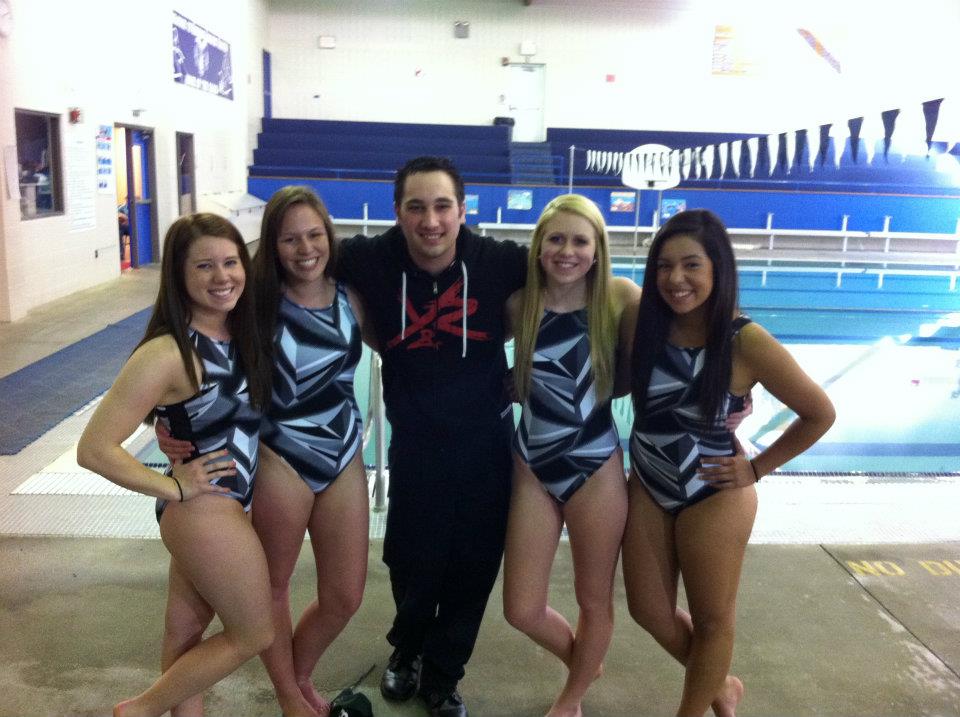 Water polo – what a great sport.  And tough!!  Even tougher are the girls of Emerald Ridge High School.  The Lady Jags started their team about 10 years ago and have been slowly, steadily improving their game.  However, this year they are absolutely fantastic, having won 9 of their 11 games.  Now these talented athletes officially are bound for state! Coaches Dave McMullan and his son, James McMullan, have done a great job growing this team over the last few years, so congratulations to them for their success.  State competition games are next month – often times at Rogers High School – so stay tuned for an update. Good luck ladies, we'll be rooting for you!